What Matt Damon Really Thinks About Jennifer Lopez And Ben Affleck Reuniting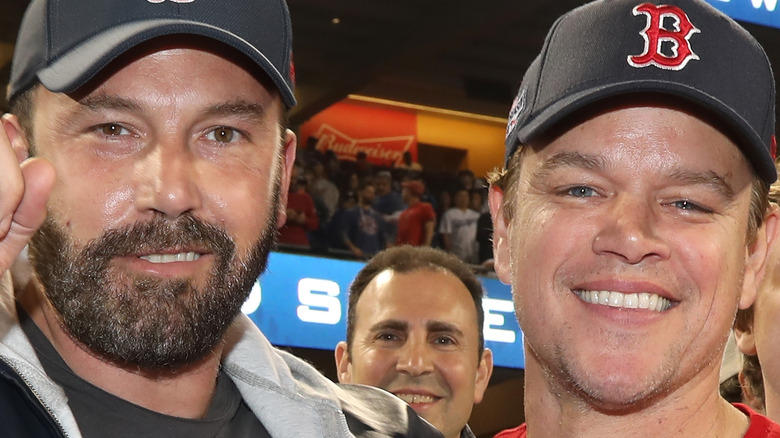 Jerritt Clark/Getty Images
In the 1990s and early 2000s, the word "bromance" was brought to new heights by actors and BFFs, Ben Affleck and Matt Damon. The pair became close friends when growing up in Cambridge, Massachusetts and later went on to co-write and star in their Oscar-winning film, "Good Will Hunting", as well as appear together in films like "Dogma" and "School Ties" (via Us Weekly). The pair even dated one-time fellow best friends and roommates, Gwyneth Paltrow and Winona Ryder (via Cheat Sheet).
And while the pair might not be making as many headlines for their shenanigans these days, they remain close friends, popping up (in non-COVID times) at baseball games and even to present at the 2017 Academy Awards. So, of course, it stands to reason that Affleck still holds Damon's opinion in the highest esteem — and that whoever Affleck chooses to date has Damon's approval.
Lucky for Affleck and his now-on again ex Jennifer Lopez, that shouldn't be a problem (via People).
Damon is Team Bennifer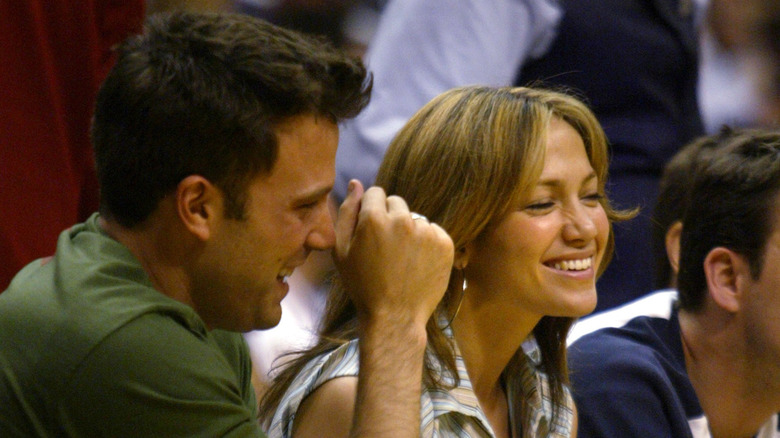 Joe Llano/Getty Images
When Damon was set to appear on "The Today Show" this morning, he probably didn't expect to be asked about his best friend's love life, particularly since he was appearing on the show to promote his new film "Stillwater" (via Today). And also, of course, because the actor — who's currently living in Australia — said he hadn't even learned the news of the Ben Affleck-Jennifer Lopez reunion until he heard "Today" show hosts Savannah Guthrie and Hoda Kotb discussing it.
"I just heard you guys. I was sitting here waiting to come on TV," Damon confessed. "This is the first time I've heard about it."
At first, Damon was cagey, not wanting to open up about his friend's love life. "There's not enough liquor in the world for you to get me to say something about that," he told Guthrie and Kotb.
But eventually, Damon's support of his best friend's romance shined through the veneer. "It's a fascinating story," Damon said, before adding, "I hope it's true. I love them both. I hope it's true. That would be awesome."
Affleck and Lopez reportedly spent several days together in Montana following Lopez's recent split with baseball star Alex Rodriguez (via People) — something Affleck was certainly going to download Affleck on — probably when it was a little later Australia time.