How Jennifer Lopez And Ben Affleck's Nickname 'Bennifer' Really Got Started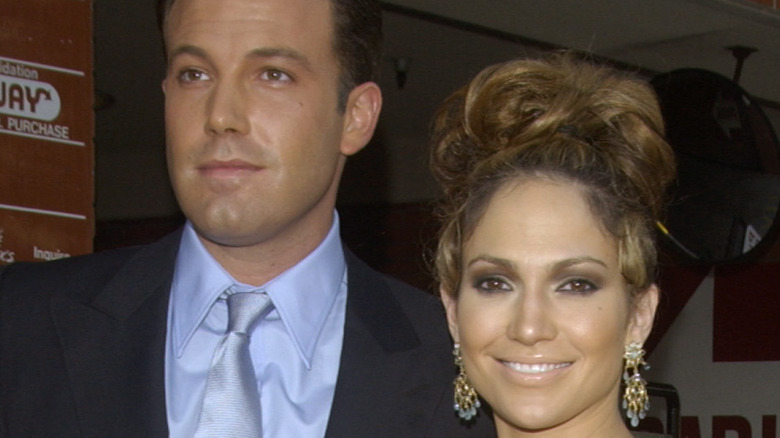 Shutterstock
The world went absolutely bonkers after Jennifer Lopez and Ben Affleck — who are both recently single — were spotted taking a vacation together in Big Sky, Montana over Mother's Day weekend, (via Us Weekly). "It was just the two of them on vacation together. Big Sky is a special place to Ben," an insider dished, adding that "they looked very happy together" on their romantic Montana getaway.
Just one month ago, J. Lo and MLB star Alex Rodriguez called off their engagement nearly two years after A-Rod proposed to Lopez in the Bahamas in March 2019. According to a source close to the couple, Rodriguez is reportedly "flabbergasted" over J. Lo and Affleck's reunion and has been trying to reach out to her to mend their relationship. "A-Rod is shocked that J.Lo has moved on," a source revealed to E! News. "He truly thought they would be able to make it work and reconnect. He has been reaching out to J.Lo trying to meet with her and she has been very short with him. She's not interested in rekindling anything with A-Rod and is done."
Once word of Lopez and Affleck's Montana vacay started making the rounds online, "Bennifer" — the couple's nickname when they were Hollywood's hottest item in the early 2000s — started trending on Twitter, which led fans to wonder how the couple got their infamous moniker.
Director Kevin Smith revealed the origin of Bennifer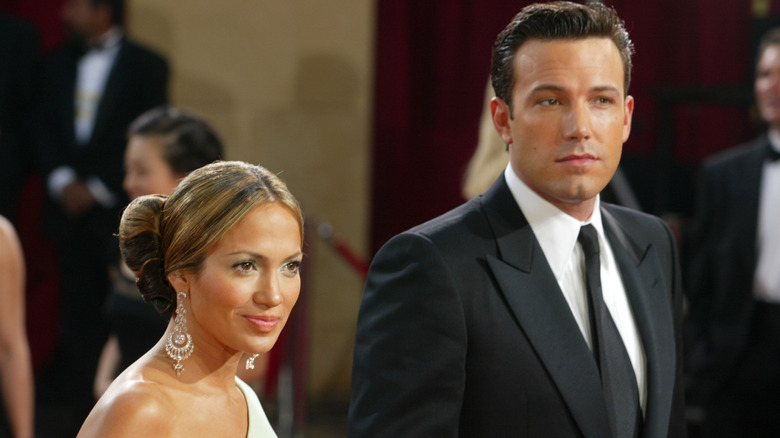 Kevin Winter/Getty Images
Kevin Smith, who directed the film "Jersey Girl," which stars Ben Affleck and Jennifer Lopez, took to Twitter on May 10 to reveal how "Bennifer" got their nickname. 
"'Bennifer' is trending. It's a name I first gave the kids during 'Jersey Girl' pre-production, before the world found out they were dating," he tweeted. "I'd later drop the name in an interview with the @nytimes. Shortly thereafter, it appeared in the article and then entered the vernacular."
Fans had interesting responses to Smith's story about Bennifer, with one fan writing, "After the last few troublesome years of all sorts of problems, how happy am I to be debating words origins. Never knew you were responsible for that Mr. Smith. Let's hope you don't regret divulging that info as we enter the Bennifer 2021 phase."
Another hoped that the media (and fans) would be kinder to the maybe-on-again couple, writing, "I cannot believe how mean the general public was to those two kids when it was happening. It even tanked a sweet movie about a guy and his Jersey girl. Hopefully the public is a little kinder this time around."