What You Should Know Before Getting Box Braids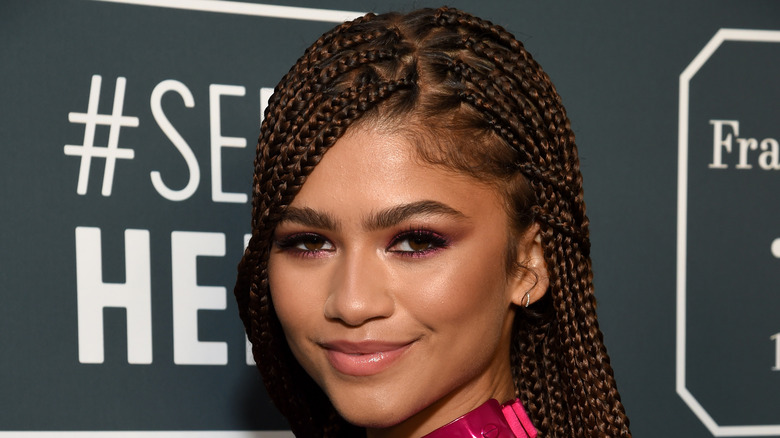 Michael Kovac/Getty Images
Beyoncé, Rihanna, and the iconic Janet Jackson have all rocked box braids. Now, it's time for you to rock this style too.
But, before you head to the hairstylists, there are some things you need to know about the protective style. First, your hair type can be an indicator of whether you can get box braids. "If you have thinner hair—or hair that's not so strong—you shouldn't wear braids that are too tight, too long, or too heavy," Ursula Stephen, a celebrity stylist, said to Nylon. That said, you can still get braids! You just needed to get a protective style that has smaller plaits and smaller parts, per Byrdie.
The thickness of box braids is something you also might want to consider before committing to this style. "The right size depends on your goals and purpose of choosing a braided style, Bridgette Hill, a stylist and certified trichologist explains. So, if you're going for a more Janet Jackson "Poetic Justice" look, you might opt for thicker braids.
The installation process of box braids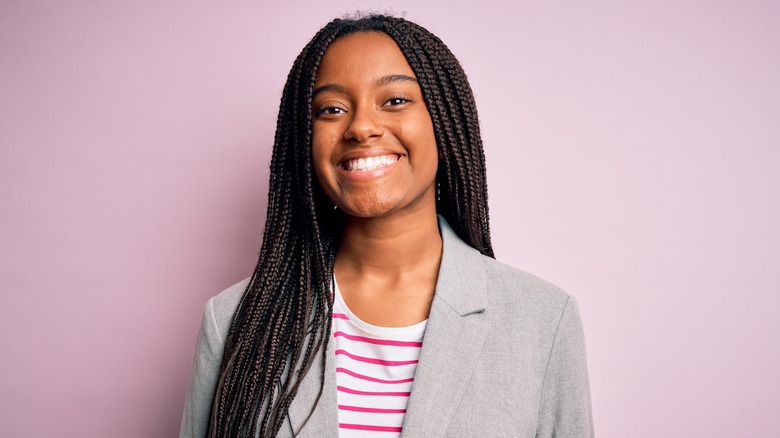 Shutterstock
So, you decided on box braids, great! But, first, you needed to know the installation process.
Box braids take a long time to install, according to Byrdie. "The time it takes depends on the skill and technique of the braider and the hair type of the client who is getting the braids—not so much on the braid style," Hill said. "On average, a quality braid style can take anywhere from four to eight hours." You're going to be sitting in that salon chair for quite a while.
But the plus is that the maintenance of box braids is incredibly manageable. According to experts, proper maintenace involves spraying your braids and scalp three to five times a week with a natural cleansing oil such as citrus-based rosemary (via Byrdie). Hill also urges that no head of hair is the same and, "Some scalps may need a diluted shampoo every other week or so." You should also try investing in a braid conditioner or moisturizing spray that can upkeep your braids and maintain the health of your scalp, per Nylon.
Lastly, it's important to not wear the braids longer than a month, otherwise you risk damaging your strands from tangled and matted breakage. 
Now that you've got the inside scoop on box braids, be sure to book your appointment with a trusted and experienced stylist.