Inside Mick Jagger's Relationship With Ex Bianca Perez-Mora Macias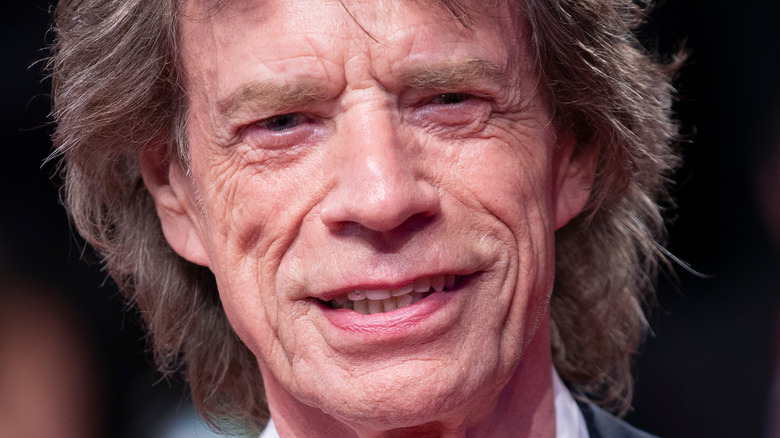 Shutterstock
Mick Jagger's life is one for the books. Jagger went from being a young man from Kent that studied at the London School of Economics to becoming the lead singer of one of the most famous rock bands in the world: The Rolling Stones. 
Traveling on international tours while going to hundreds of parties became the perfect setting for Jagger's love affairs. He has been publicly linked with 10 women, five with whom he had kids with, according to Ultimate Classic Rock. One of them was Bianca Pérez-Mora Macias, Jagger's only legal wife and mother of his daughter Jade Jagger.
Pérez-Mora was born in 1945 in Managua, Nicaragua and she grew up during the military government of the Somozas, (via the Right Livelihood Foundation). When she was 16 years old, she moved to Paris to study political science at the Institut d'Etudes Politiques. Soon after her arrival in Europe, she dated British actor Michael Caine and French music producer Eddie Barclay but left both relationships feeling unsatisfied with how they treated her, per People. 
It wasn't until she turned 26 that she met Jagger at an after-party. "I wasn't attracted to Mick for physical reasons," Pérez-Mora told the outlet in 1977. "I found him shy, vulnerable, human — the opposite of everything I had ever imagined. It sounds silly, but it was like a bolt of lightning."
Mick and Bianca had affairs during their marriage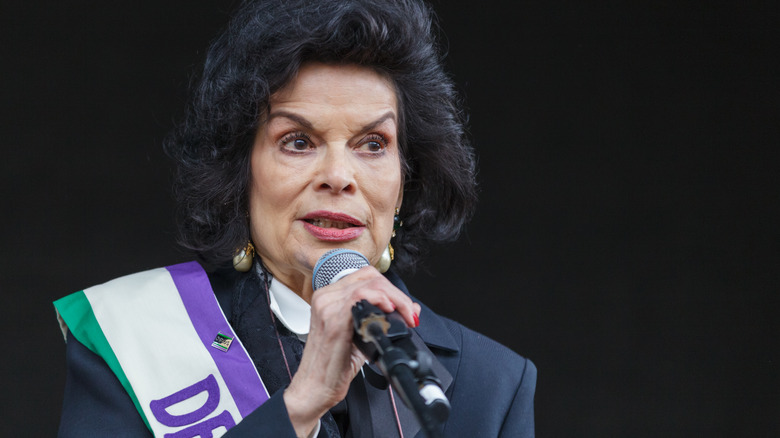 Tf-images/Getty Images
Right after the couple's first encounter in 1970, Mick Jagger was lovestruck and invited Pérez-Mora to go on the band's tour. They had been dating for a couple of months when Jagger proposed and they got married the day after in Saint-Tropez, France (via Latin Times). At the time, Pérez-Mora was four months pregnant but she claimed that it didn't influence their decision. 
As their marriage unfolded, both Jagger and Pérez-Mora had affairs. "I have had very few affairs. I could never have one without telling Mick, Pérez-Mora told People, via Daily Mail. "He will say go ahead, but he knows I won't do it." Screenwriter Terry Southern wrote in 1973 letter that he had witnessed Pérez-Mora and actor Ryan O'Neal "going at it like a pair of maddened wart-hogs." In the case of Jagger, he started dating model Jerry Hall in 1977 which led to his divorce with Pérez-Mora. Jagger and Hall had a wedding ceremony in Bali but they didn't file the appropriate paperwork and the marriage was invalid, (via Ultimate Classic Rock).