What We Know About Elon Musk's Mother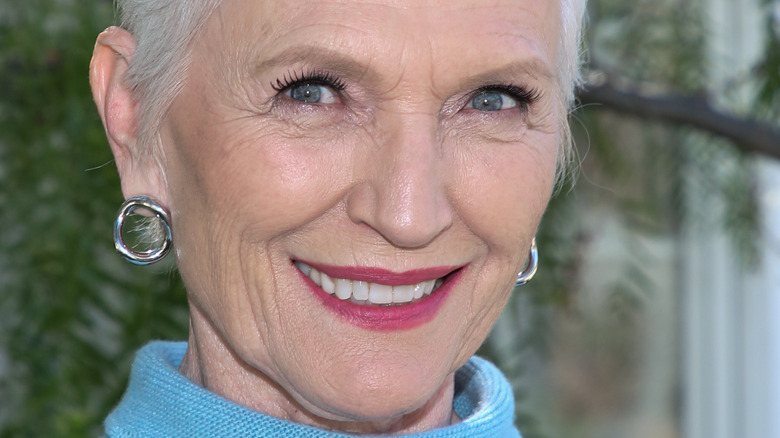 Paul Archuleta/Getty Images
Much is known about billionaire investor Elon Musk. Ask anyone, and they will probably say he's the SpaceX guy, or maybe that he's the Tesla guy. Some call Elon the Dogefather, as he endorsed this form of cryptocurrency early on (via Boston.com).
Less is known about the 49-year-old's mom, Maye Musk. First, it's important to know that the man who is worth $153 billion according to Forbes was born in South Africa (via Biography). His parents, Maye and Errol Musk, knew early on that their son was smart, as he was said to be working on inventions in early childhood (via InsideHook).
But Maye, who divorced Errol when her son was ten — Elon also has two siblings, Kimbal and Tosca — is much more than just the mom of a genius and one of the world's richest people. Did you know she has a modeling career that spans seven decades (via Town & Country)? Indeed, Maye began modeling at the tender age of 15, according to Biography. 
And yet, the septuagenarian's fascinating life began long before her modeling days.
Maye Musk had an adventurous upbringing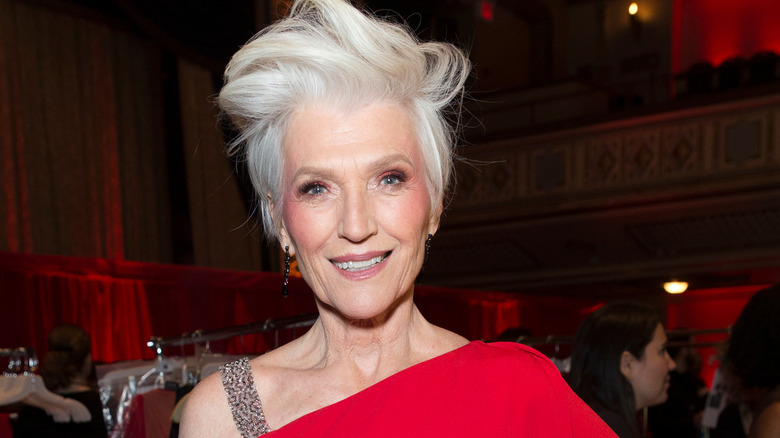 Shutterstock
As Town & Country notes, Maye grew up traveling the world with her family — she even flew 22,000 across the globe when she just four years old. As Maye told Forbes in 2018, "My parents are the only people to have ever flown from South Africa to Australia in a single-engine plane. They went all the way up Africa, across Arabia and then across Asia, without any navigation. Who else would do that with a compass and a map?"
Maye would go on to marry Errol, but said about the aftermath of their split, "After divorcing I left South Africa to live in Toronto. They were tough years. On my own with three young children and no income. I'd cry when they spilt milk because I didn't have the money to buy any more" (via Vogue Italia).
Eventually her luck changed, and today, Maye is still a working model — yes, even as she enters her eight decade of life.
What Maye Musk's life is like today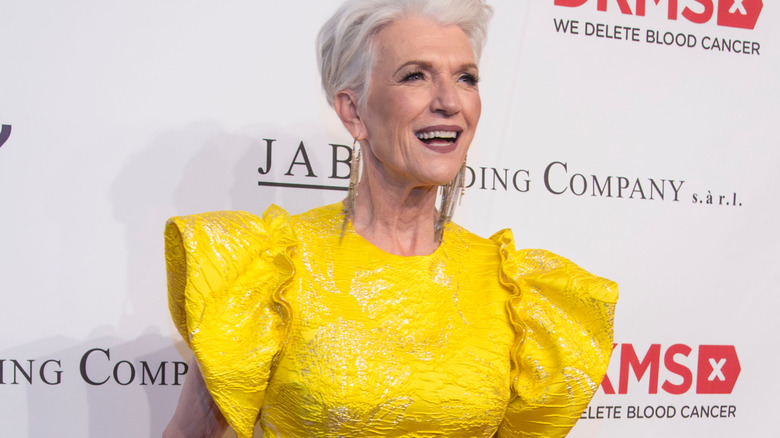 Shutterstock
In addition to being a mom of three, Maye, who has a twin sister Kaye, is also a grandmother of ten (via Forbes). And, she is still a working model, having been named a GoverGirl in 2018, and continuing to work with successful designers like Dolce & Gabbana. 
As the success at 70 told Vogue Italia about her life today, "For fifty years I was a part-time model but basically I'm a nutritionist, a teacher, a mother." Indeed, Maye has been a dietician for most of her life, and according to T&C, holds a degree in Nutritional Sciences.
The optimistic grandmother also notes about the future, "I've never feared aging and my mom didn't either." 
Case in point: Maye stopped dyeing her hair after 60, and found massive success, saying, "Looking back, letting my hair go natural was an amazing decision because I started getting major ad campaigns. I also signed with agencies in Europe and travelled to many different cities, which I loved" (via People).