What Really Caused The Feud Between Shenae Grimes-Beech And AnnaLynne McCord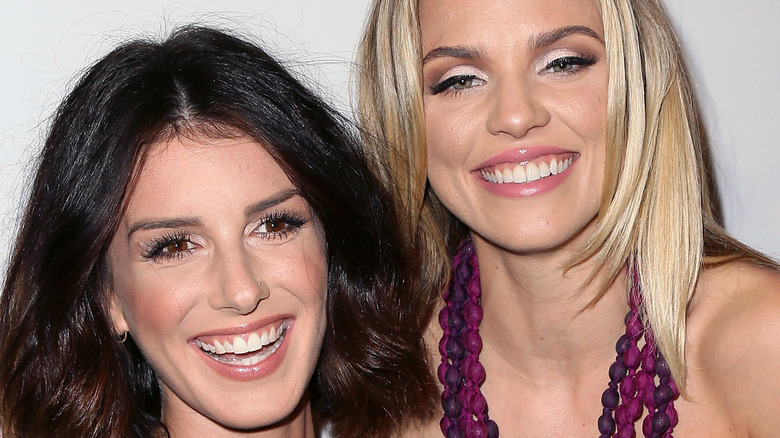 David Livingston/Getty Images
Shenae Grimes-Beech and AnnaLynne McCord are both known for starring in the forthcoming reboot of the hit television series "90210." Though the series was wildly popular and helped propel both starlets careers to new heights, it also created a lot of drama between the pair, (via People). 
In an interview with E! News, Grimes-Beech revealed, "To be honest, AnnaLynne and I hadn't ever addressed the fact that we didn't speak for almost the entirety of our time on the show. There were a lot of behind-the-scenes issues and it was a very toxic environment."
Though the duo feuded for five long years, they were thankfully able to put their differences aside once the show ended. McCord explained that they were able to connect because they are both very authentic people. She explained that there was a disconnect between the pair because they were forced to interact in a "fake world" and struggled to navigate it. 
McCord added, "Ultimately, authenticity won out and in the journey towards authenticity, we deepened what is now a very beautiful bond and I am very grateful to have known this little human for as long as I have." Now the former co-stars are finally explaining the reason behind their infamous feud on their new podcast "Unzipped."
The media fueled the feud between the "90210" co-stars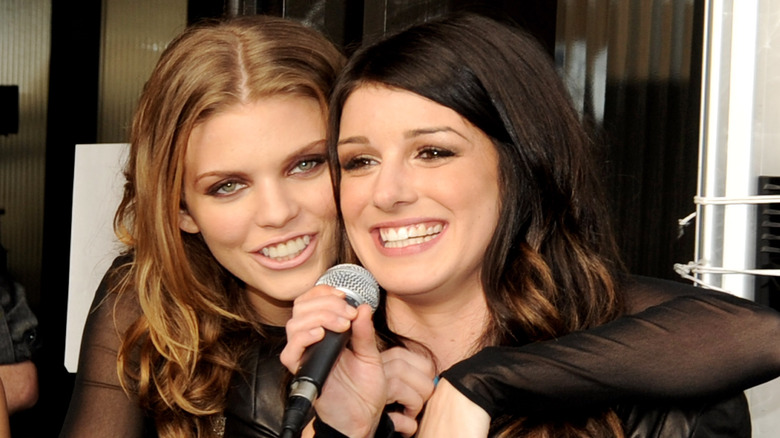 Kevin Winter/Getty Images
Ahead of the release of the first episode of "Unzipped," Shenae Grimes-Beech and AnnaLynne McCord told E! News that the media attention they received while starring on "90210" helped cause their feud. Grimes-Beech shared that the press tended to pit the female co-stars against one another. She explained, "While we knew for ourselves that a lot of the stories that were written about us weren't true or were really highly fabricated, it's hard not to get influenced on your perception of people when you're being fed that narrative the whole time."
McCord added that any little thing that happened between the girls would find its way into the media. She said, "I think it was just that the things that were happening were maybe amplified by the things that were kind of popping up in the media and press coverage on like, seemingly a daily basis."
Thankfully the pair has since come to focus on their relationship with one another and has stopped letting the media affect their perception of each other. After collaborating for multiple videos for Grimes-Beech's YouTube channel, they are excited to partner for "Unzipped." Grimes-Beech said, "We have so many mutual passions that are really just centered around people and stories and life and feelings and all of the things, and I was, like, it would be really fun to kind of like reunite in this space and reintroduce ourselves to people as ourselves."