The Real Reason Naomi Osaka Uses Her Mother's Last Name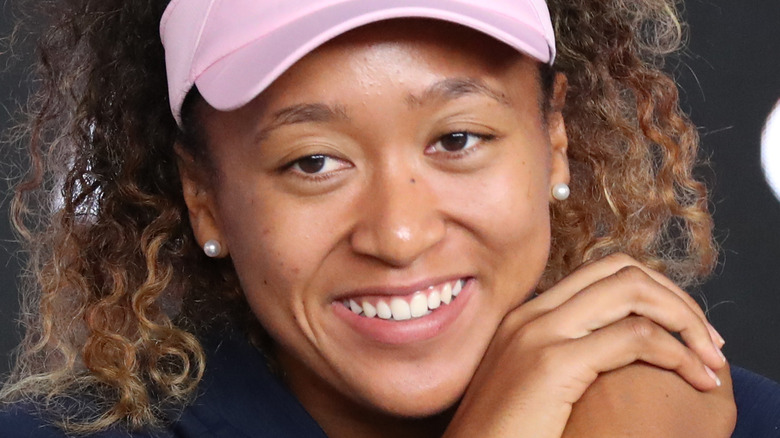 Shutterstock
Tennis star Naomi Osaka is currently one of the top-ranked players in the world. In 2019, she became the first player from Asia to be named the No. 1 on the women's world tennis ranking, (via Reuters). She earned the coveted top spot after winning her second consecutive Grand Slam title at the 2019 Australian Open, (via WTA Tour). 
At just 23-years-old, Osaka has gone on to win her fourth Grand Slam title at the 2021 Australian Open, (via New York Times). She's also taken home the top prize at two U.S. Opens and is currently ranked No. 2 on the official women's world tennis ranking, (via WTA Tour).
As many fans can recall, the tennis champion hails from Osaka, Japan, (Biography). Her mother, Tamaki Osaka, is from Japan while her father Leonard Maxime Francois is originally from Haiti. When Osaka was three years old, Francois decided to move his family to the United States to train his two daughters to become tennis stars. She also pushed Osaka to play under the Japanese flag and encouraged the girls to be proud of their Japanese roots. Its clear that Osaka chose to keep Japan close to her heart because she uses her Japanese surname.
Here's the real reason Naomi uses her mother's maiden name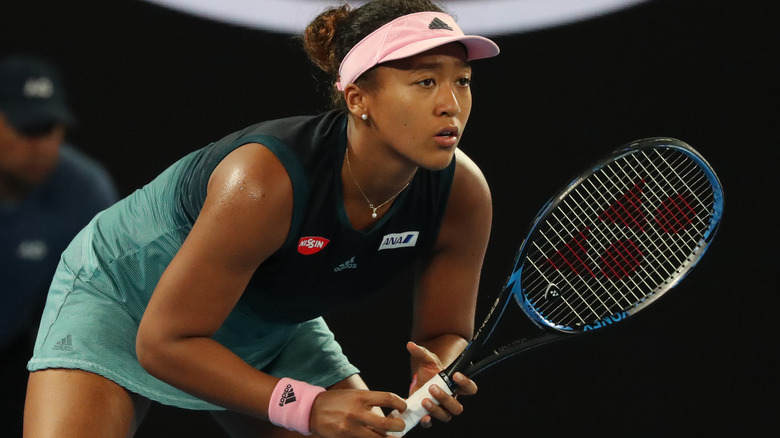 Shutterstock
According to Celeb Answers, there is a Japanese law that states if one of the parents of a child born in Japan is foreign, then the child must take the name of their Japanese parent. This explains why Naomi Osaka uses her mother's last name. Another reason why the tennis star may have elected to keep her mother's surname is that the United States did not help Osaka when it came to perfecting her tennis skills. 
When she applied to the Tennis Association of the United States to help secure funding for her training, Osaka was rejected because she isn't officially from the United States. This upset Osaka's father and pushed him to encourage the rising star to represent Japan instead of the U.S.
The final reason why Osaka may have decided to keep her mother's last name is that the marriage between her parents faced a lot of criticism. Osaka's mother came from a very traditional family who didn't approve of their daughter marrying outside of their Japanese heritage. This led to her being exiled from the family and could explain why she chose to give her daughters her last name. Regardless of which specific reason led to Osaka using the last name, her full name will go down in sports history.