How Harrison Ford Really Got The Scar On His Chin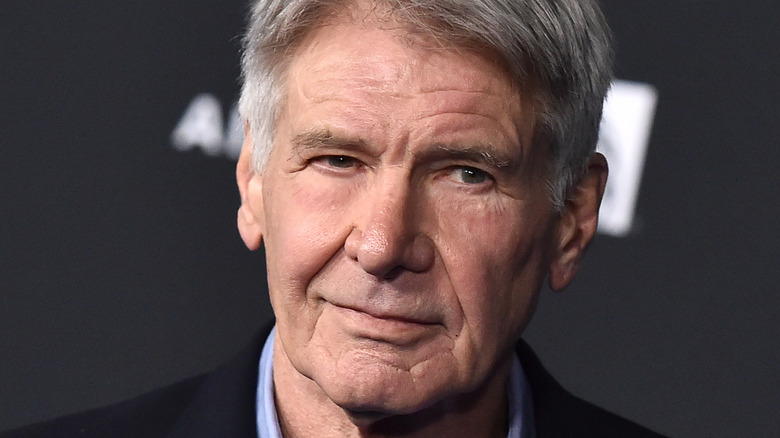 Shutterstock
Harrison Ford is one of the most prolific and well-respected stars in Hollywood history. Most actors would be happy to have one iconic character associated with them, but Ford has two — Han Solo in "Star Wars" and the titular character in the "Indiana Jones" series. Over his five decades-plus in the industry, the grizzled star has essentially done it all (via IMDb). Shockingly, Ford has only been nominated for one Oscar thus far, all the way back in 1986, for "Witness." 
Many actors have a chameleon-like quality that allows them to transform with each role. Ford isn't that kind of performer, but that's why we love him and also why he's endured all these years. There's a reason he returned to play cop and possible replicant Deckard in "Blade Runner 2049," and it's also why his return for a fifth "Indiana Jones" movie is so highly anticipated. Ford is a recognizable face, and his prominent chin scar adds to that weathered mystique. 
Harrison Ford wishes the story was more exciting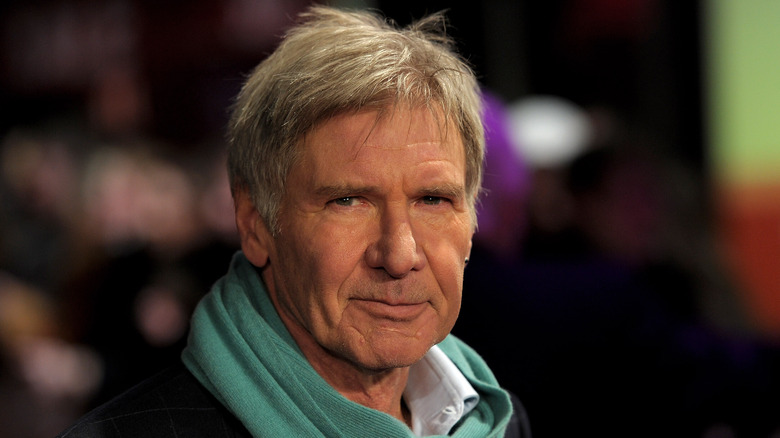 Ian Gavan/Getty Images
As the New Zealand Herald notes, there have been various in-movie explanations for Harrison Ford's prominent chin scar. In particular, in "Working Girl," his character reportedly passed out and hit his chin on a toilet midway through getting his ear pierced, while Indiana Jones got the scar from his signature whip skills gone awry. In reality, as Parade confirms, the reason is less exciting. The scar was a result of "a fast car crash," which Ford described as "a real mundane way of earning it." 
A then-unknown Ford was driving to work at a California department store one morning when, while fumbling with his seatbelt, he crashed into a telephone pole. Slamming headfirst into the steering wheel, followed by some "inept emergency surgery," as the "Star Wars" star put it, resulted in the scar. Thankfully for Ford, having a big battle wound on his face only added to his sex appeal. Hell, without it, Indiana Jones, Han Solo, or even Deckard may not have been nearly as cool.