How Did RuPaul Really Get Famous?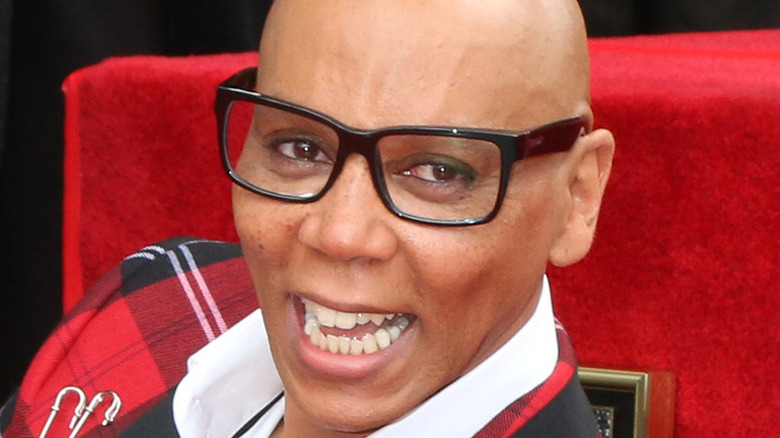 Shutterstock
Ah RuPaul. A television talent who is doing his absolute best to find others who have the same amount of charisma, uniqueness, nerve, and talent as himself. Today, RuPaul Andre Charles is arguably the world's most famous drag queen and as his drag family and fan base grows through the years, we are left wondering: how did the host of "RuPauls Drag Race" really get the star status he has now?
RuPaul is certainly surrounded by glitter today, but his rise to become an insanely successful musician, spokesmodel, author, and friendly drag-diva was far from glamorous. The television host doesn't hide behind his caked on face and admits he drank, dropped acid, and was a consistent "wake-and-baker" from the ages of 10 to 39, (via Rolling Stone).
Ok, so he had a bumpy and likely pretty hazy start. After getting kicked out his high school in San Diego, Calif. for never showing up, RuPaul moved and switched to an art school in Atlanta, Georgia. While there, he again decided to "sashay away" before graduation. RuPaul's expertise clearly wasn't found in the classroom, but luckily after moving to New York, he found a way to succeed. One of his first notable gigs was as a dancer in drag in the classic "Love Shack" by the B-52's, ( via 80's Kids).
RuPaul decided it was time to clean up his act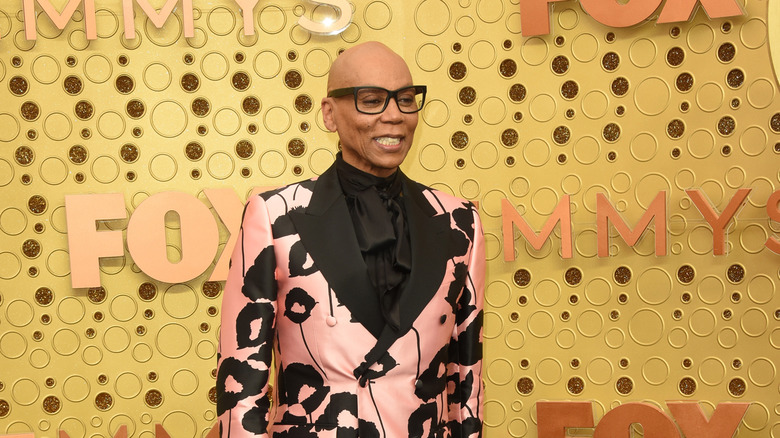 Shutterstock
After many nights headlining drag events, working at a coat check in a hotel, and cleaning up his act after getting fired on set, the successful drag-diva we know today decided to watch a lot of Oprah Winfrey, clean up his act, and record a demo. That recording led him to be signed by Tommy Boy Records. And that's when the real power of RuPaul became more noticeable to us admiring outsiders, (via Rolling Stone).
In 1992, RuPaul's hit single, "Supermodel (You Better Work)," topped the charts, which got the cosmetics giant MAC to take notice. MAC offered him a modeling contract (genius!), and from then on the gigs, the exposure, and the money came rolling his way.
Many of us know RuPaul best as the host of "RuPauls Drag Race." And even though this uplifting and enlightening show feels like it has been a part of our lives forever, it didn't premiere until 2009, (per Cade Hildreth). The decades of work RuPaul put in to get to the top certainly shows how deserving he is to have a show (and dare we say, a movement) named after him.
"If I never go drag again after today, I don't care," reveals RuPaul (via Rolling Stone). "It's not that important to me. It never was."