The Meaning Behind Do It By Chloe X Halle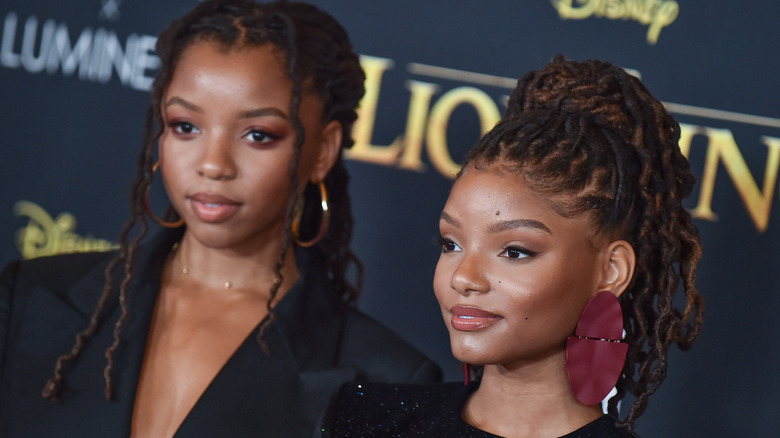 Shutterstock
Artists Chloe Bailey and Halle Bailey were first discovered after posting a cover of Beyoncé's "Best Thing I Never Had" on YouTube. The sisters posted the cover in 2011 and it quickly went viral. Chloe told NPR, "Next thing you know, all of these views came in and we were like, 'Wow, what's going on? How is this happening?' And we just kind of kept that going. And then the Queen Bey came knocking." Two years later they posted a cover of the Beyoncé song "Pretty Hurts" and subsequently received an email from Parkwood Entertainment stating that Beyoncé wanted to sign them (via ABC News).
In 2015 Chloe and Halle signed a $1 million dollar deal with the label and has since released three studio albums and one EP (via Rolling Stone). Their latest album "Ungodly Hour" featured some of their biggest hits to date. The single "Do It" peaked at No. 63 on the Billboard Hot 100 chart and climbed to No. 4 on the Billboard Hot R&B Streaming Songs chart. The track went viral on the video-streaming platform TikTok and inspired its own dance trend.
'Do It' is all about good vibes and healing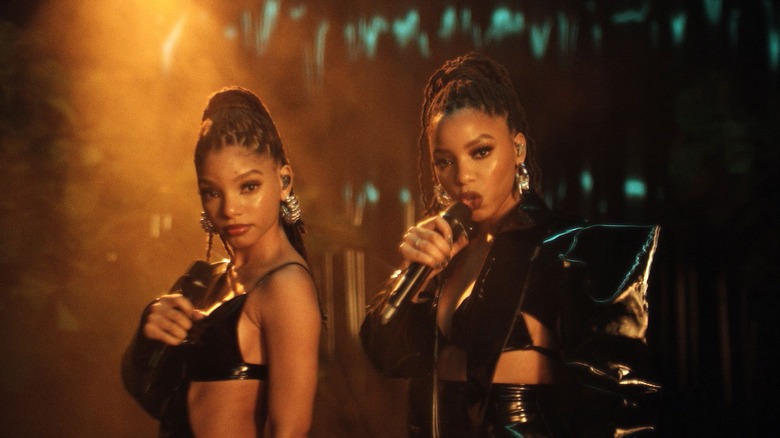 Bet Awards 2020/Getty Images
"Do It" is an upbeat R&B song about focusing on yourself and having fun with your friends by your side. The sisters capture this sentiment in the pre-chorus lyrics "I'm just with the crew, We ain't out here lookin' for boo, 'Cause some nights be better with you, It's a homies-only kind of mood" (via Genius).
In an interview with Genius, the duo revealed the meaning behind a few of their favorite line in the song. Chloe Bailey revealed that she loves the line "That wig secure like the money in our safe" because it represents "we're working hard as young women, securing our future in the bag by doing something we love, which is music, so it was really fun singing those lyrics."
Halle Bailey shared that when they wrote the hook the singers were "envisioning us on the dance floor with our girls like that's just how we do it, that's just how you do it. That's just how you do that. And you're doing it well. Like, that's all that was in our head." 
In an interview with MTV News, Halle explained that the purpose of the song is to spread positivity. She said, "I just want people to take away good vibes and healing ... At the end of the day, that's what music is about. It's about lifting spirits and making somebody feel good."