The Meaning Behind Even Though I'm Leaving By Luke Combs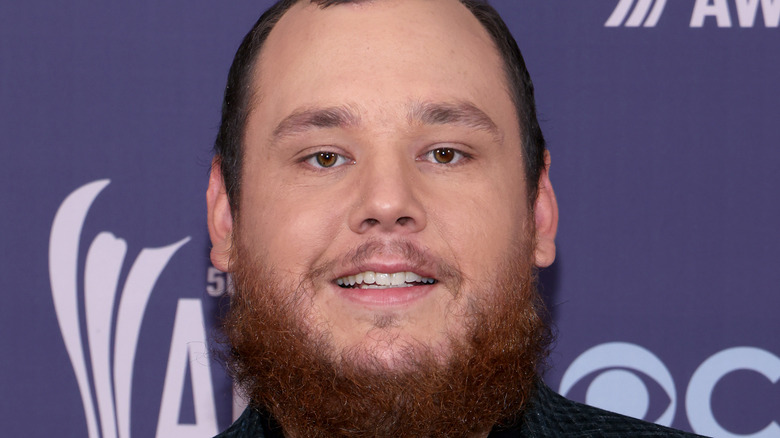 John Shearer/acma2021/Getty Images
Country singer-songwriter Luke Combs skyrocketed to stardom after the release of his 2017 studio album, "This One's For You," which hit No. 1 on the U.S. Country Chart, (via Billboard). His career is just getting started and Combs has already claimed the ACM Award for New Male Artist in 2019, and has been nominated for two Grammy's as well as a JUNO Award, (via IMDb). 
The talented Combs is called "one of the most likeable guys in Country music" by Wide Open Country, but fans may disagree with this sentiment after being left with a heavy heart upon hearing "Even Though I'm Leaving."
First released digitally in June 2019, the ballad, written with the help of Ray Fulcher and Wyatt Durrette, shows off a new side of Luke Combs talent, (via Taste of Country). With "Even Though I'm Leaving," Combs displays his versatility and claims his spot as a musician who can dominate the biggest country music topics: God, country, heartbreak, and family. 
Even Though I'm Leaving will leave you in tears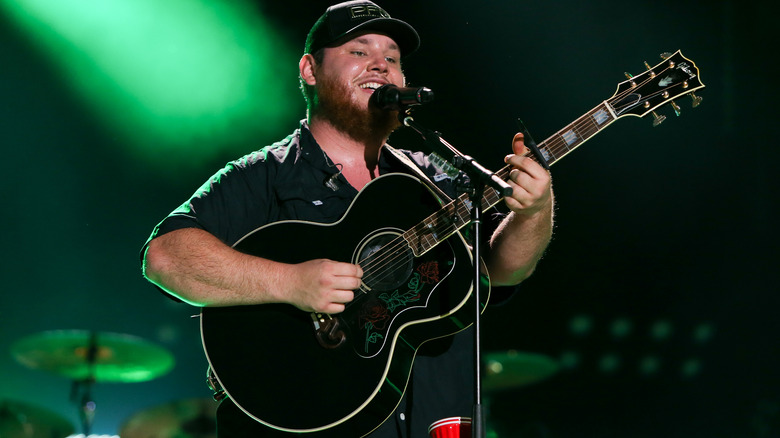 Shutterstock
According to The Boot, "Even Though I'm Leaving" is a song that came out of a brainstorming session with his friend and co-writer Wyatt Durrette, who said, "Man, I kinda want to write a 'dad' kind of song." 
Luke Combs and fellow co-writer Ray Fulcher are not parents, but that did not stop them from tapping into their future parenting selves and writing an incredibly heart felt song. Combs shares with his co-writers how his own parents would tuck him into bed at night, helping him feel safe, checking for monsters, and he tells The Boot that the song took a "natural progression" from there.
The song's three choruses cover the circle of life between a father and son, tugging at the heartstrings with the very first lyric "Daddy, I'm afraid / Won't you stay a little while?" 
Followed by the second chorus, which has the father comforting a scared son in his adult years, and finally, with the third chorus reversing the roles. Two of the three writers may not be fathers just yet, but you'd never know it after listening to this one. Have the tissues handy for this country ballad - you're gonna need them.