Did Andra Day Write Rise Up?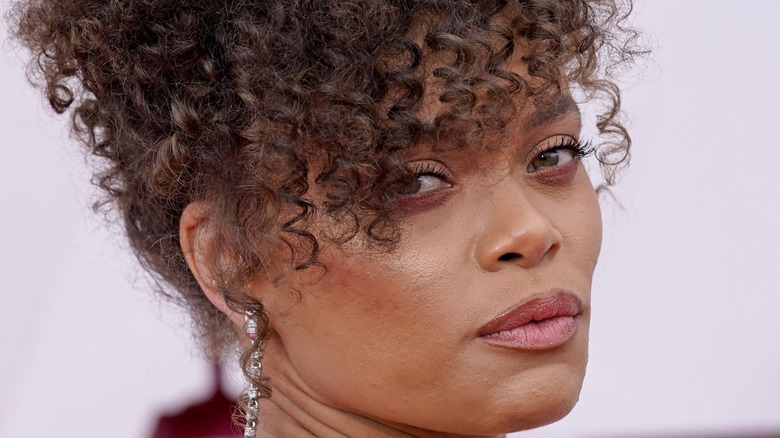 Pool/Getty Images
Singer-songwriter and activist Andra Day has become the voice of the racial justice movement with her powerful words, uplifting voice, and activism. She's used her music career and platform to shed light on racial inequality, while advocating to create a safe space for people of color. It's clear that she does more than talk the talk. Day and rapper Common performed their critically acclaimed, empowering anthem "Stand Up for Something," which was featured in the 2017 biopic "Marshall," at the 2018 Oscars Awards Ceremony. The dream team invited a group of activists to both share the spotlight and shine a light on important causes (via Variety).
Day has a long history of raising awareness for causes close to her and fighting for inclusion. Her 2015 smash single "Rise Up" is more than just a catchy tune — it became a powerful symbol in the fight for racial justice, and is synonymous with the Black Lives Matter movement because of its relatable theme of pushing through struggle (via Time). "Rise Up" was even nominated for a Grammy in 2016 (Recording Academy), and her performance of the influential song on talk show "The View" was also up for an Emmy (via IMDb), which solidifies her reach.
Through this song, Day was able to share her voice and empower others. But who's behind the hit song?
What inspired Andra Day's anthem 'Rise Up'?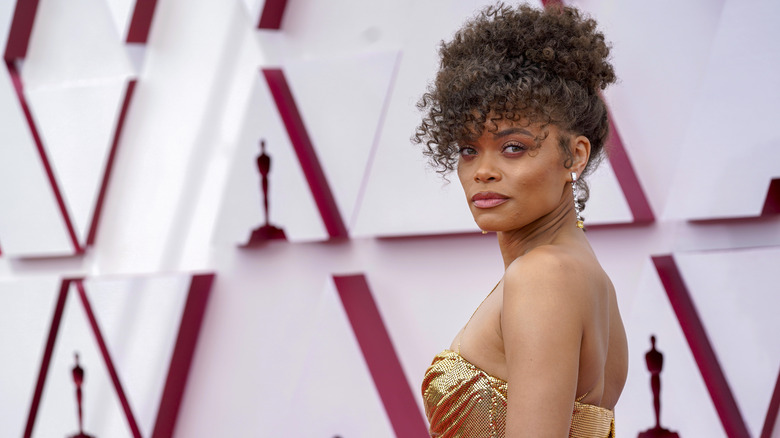 Pool/Getty Images
Written by Andra Day and Jennifer Decilveo (via SecondHandSongs), "Rise Up" has cemented its place in music history with its motivational lyrics and powerful message. Day told Time that when she wrote "Rise Up," she drew inspiration from her personal experiences. That vulnerability culminated in this masterpiece. "My music and my personal life were both stagnating at the time, and a friend of mine had been diagnosed with cancer. 'Rise Up' started as a sort of prayer — I thought about what I needed to hear to be able to get back on my feet," she explained.
She also added, "Most of the song came streaming out in the first freestyle recording. Honestly, there are lines in there I'd normally find cliché. But sometimes a good cliché is exactly what you need in a moment of hopelessness," (via Time). Putting her thoughts and feelings to paper was the outlet she needed to process. That explains the raw emotion in her voice as she belts out the chorus.
Per Billboard, the Grammy-nominated song's message of hope and perseverance made it the perfect addition to President Biden's inauguration parade. While Day sang virtually about rising up "unafraid" of obstacles and "in spite of the ache" (via Genius), young skater Kaitlyn Saunders (who is just nine years old), performed a moving skating routine on Black Lives Matter plaza in Washington, D.C. in support of the Black Lives Matter movement (via CNN).