Why Andra Day Initially Turned Down The Lead Role In The United States Vs. Billie Holiday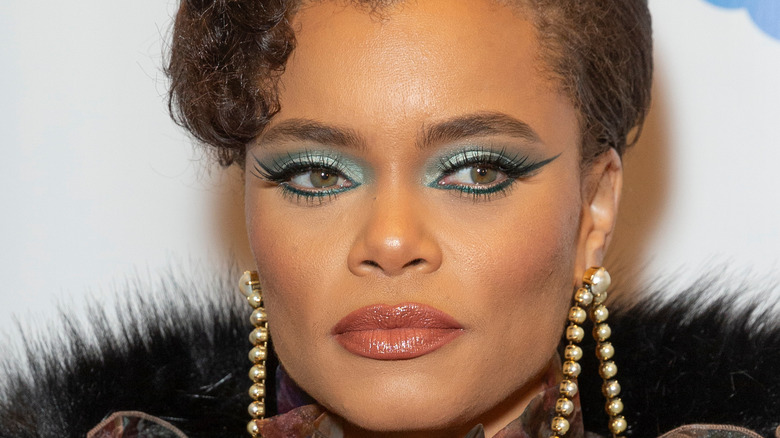 Shutterstock
Andra Day stunned the world with her incredible portrayal of musical icon Billie Holiday in "The United States vs. Billie Holiday," but the role very nearly went to another actress. Day declined the role when it was first offered to her, telling E! News, "I was not an actor at the time so I was terrified of being terrible."
The stakes were especially high as Day is "a huge Billie Holiday fan" and was worried about "somehow spoil[ing] her legacy." Day finally accepted the role, calling it "a real leap of faith to kind of dive in because she is a heavy character to play and she deserves all of that work and all of that effort."
So why did she audition for the role in the first place? As she told Who What Wear, she's always loved acting but her lack of experience led her to think she wouldn't get the part. "I was terrified," she said. "I was like, 'I'll go through with the audition, but I'm going to be terrible."
Andra Day was excited that The United States vs. Billie Holiday 'would be vindicating her legacy'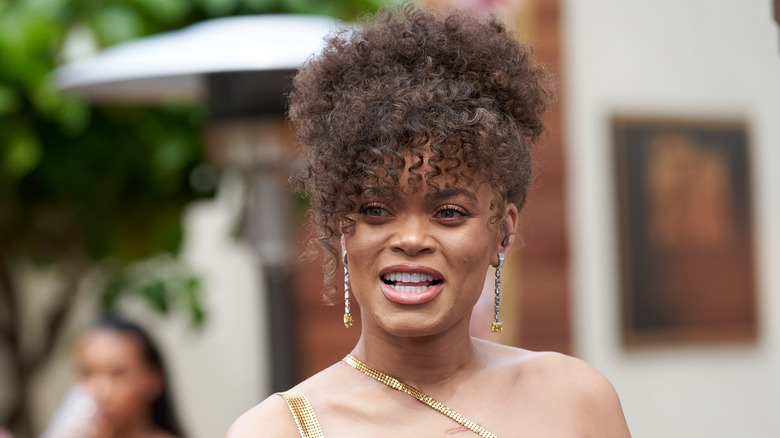 Handout/Getty Images
What really drew Andra Day to the part was not just the chance to portray Holiday, but the opportunity to clear her name. As the "Tigress and Tweed" singer explained to Who What Wear, Holiday was hounded by the government because of her political activism. She explained, "when I found out the film would focus on the Federal Bureau of Narcotics and how Harry J. Anslinger, J. Edgar Hoover, and [Joseph] McCarthy created this targeted war on drugs to get Billie to stop singing 'Strange Fruit,' a song about lynching in America, I realized that this film would be vindicating her legacy ... That's what made me audition."
Per IMDb, Day only had a handful of small roles under her belt prior to portraying Holiday, so it's understandable that she was nervous. Still, she ended up crushing the part, and her acting skills are now evident to the world.
Day was nominated for an Oscar for her role in "The United States vs. Billie Holiday." While she didn't win, she did win a Golden Globe for her performance (via Variety), making it clear that she was born to play Holiday.