Meghan Markle's Makeup Artist Speaks Out About The Significance Of Her Royal Wedding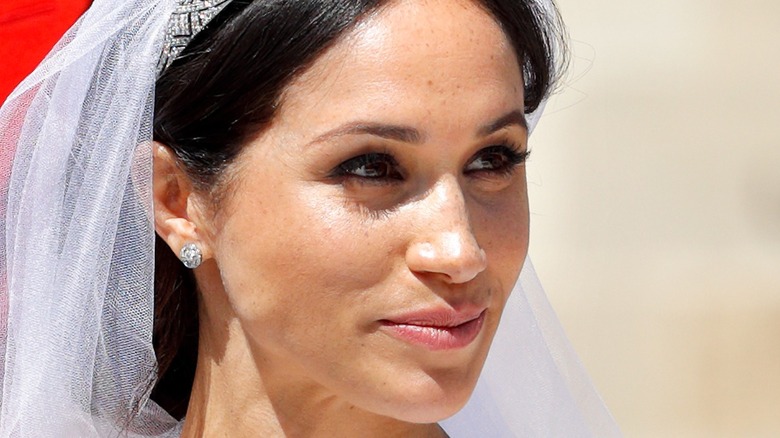 Max Mumby/indigo/Getty Images
While Megan Markle's wedding has been covered from nearly every angle imaginable, we had yet to hear the perspective of one particular audience member until now. Makeup artist Daniel Martin, who has worked and posed with celebrities from Jessica Alba to Nina Dobrev (via Instagram), spoke with People in an interview published May 12 to discuss his part in Markle's wedding. Martin worked with the duchess to create her famous natural look, complete with glowing skin and light pink lips.
Martin noted that he was acutely aware of the significance behind Meghan Markle and Prince Harry's wedding. "If we break it down in such a way on such a top-level, that family represents colonization. And here's someone of color who is married into it," he said. Martin also recalled the feeling of being in the church to witness the marriage. "I remember sitting there and taking it in. 'Wow, what an incredible opportunity to have such diversity in this particular church,'" he explained. "That type of music, those voices had never been sung in that church before. The centuries of the family, the centuries of people who started in that church or who had services in that church were predominantly Caucasian. And then, here's this one moment where this harmony of humanity happened — that completely changed the world at that moment."
Daniel Martin spoke about his heritage and the need for more Asian representation in beauty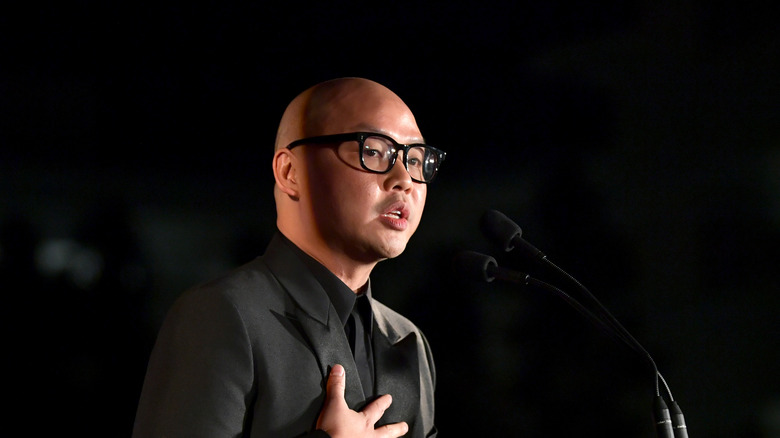 Emma Mcintyre/Getty Images
In his interview with People, Daniel Martin revealed that he hadn't thought about his participation in the royal wedding from an Asian American perspective, until writer Karen Mizoguchi brought it up. "My participation in it as an Asian American, I didn't really think about it. For me, it was just helping my friend feel as beautiful and comfortable on her wedding day," he said.
Martin also noted that he hadn't seen another Asian person at the royal wedding in 2018. "I'm just thinking about what other Asian people were at her wedding. I literally only saw one other person and she worked for the palace. And Priyanka [Chopra] and Janina [Gavankar] in terms of Asian women, but I don't remember seeing another Asian male."
In a separate exclusive interview with People to celebrate Asian American and Pacific Islander (AAPI) Heritage Month, Martin said that more Asian representation in the beauty industry is a must. "I have this platform, I need to be able to use it to educate and represent because, now with anything, we need more representation — especially in this industry ... I found the courage to be proud of being in my own skin." 
Martin currently works as a brand ambassador for Dior Beauty and a creative color consultant for Honest Beauty, via The Wall Group.