This Is What Happened To Jim Carter From Downton Abbey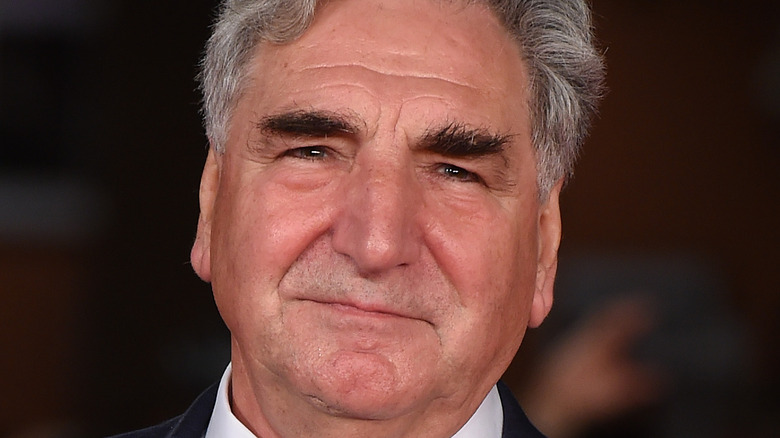 Stefania D'alessandro/Getty Images
If you've watched any amount of the show "Downton Abbey," you know there's one character who's more committed to keeping traditions alive and resisting change than all the others combined. He's ever-so strict about standards and conventions but has a soft spot for the eldest Crawley daughter as well as one head housekeeper. He also comes head-to-head with Johnny Rose for the Bushiest Eyebrows on TV.
Yes, we're talking about the beloved (albeit bad-tempered) Mr. Carson, as played by the English actor James Edward (Jim) Carter. Prior to his memorable role as the butler of "Downton Abbey," Carter spent decades gracing both the big and small screens. According to IMDb, his first acting role came in 1980, when he landed a small part in the TV series "Fox." He then got immersed in the theater world, which is where he met his legendary actress wife, Imelda Staunton, per Hello!. They later worked together on several projects, including the award-winning film "Shakespeare in Love," "Alice in Wonderland," and "Bright Young Things." 
Before the first season of "Downton Abbey" even aired, Carter had amassed a whopping 136 acting credits (via IMDb). But you may be wondering: What, if anything, has Carter gotten up to since the period drama series ended? As it turns out, he's kept himself rather busy.
Jim Carter's distinctive voice landed him these big roles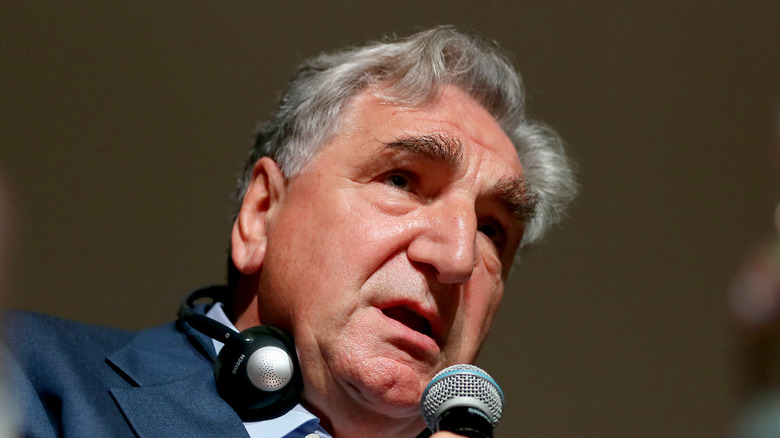 Ernesto S. Ruscio/Getty Images
Jim Carter's eyebrows might be the first thing you notice about him, but his incredibly deep voice is likely the second. The same year Downton Abbey made its debut, Carter voiced the Executioner in "Alice in Wonderland." In 2013, he narrated an episode of the "Secret History" docuseries for a second time. He also narrated the 2014 animated short called "One of a Kind."
But Carter's famous voice is also featured in more well-known flicks, too. He famously voiced Cogman in "Transformers: The Last Knight." Funnily enough, this character also happens to be a polite butler with a slight anger management issue (via Transformers Wiki). It looks like this actor is typecast into similar roles, whether he plays a 20th-century human butler or a transforming robotic one. 
That same year, Carter also voiced Rookery in the sinister-but-sweet film "The Little Vampire 3D." Then, he made his first foray into video games in 2020 when he voiced Bernard Grubb in "Wallace & Gromit: The Big Fix Up." Carter recently showed his face in the film "The Good Liar" as well as the show "Knightfall," in which he played the 14th century Pope Boniface VIII (via IMDb).
We haven't seen the end of Jim Carter as Mr. Carson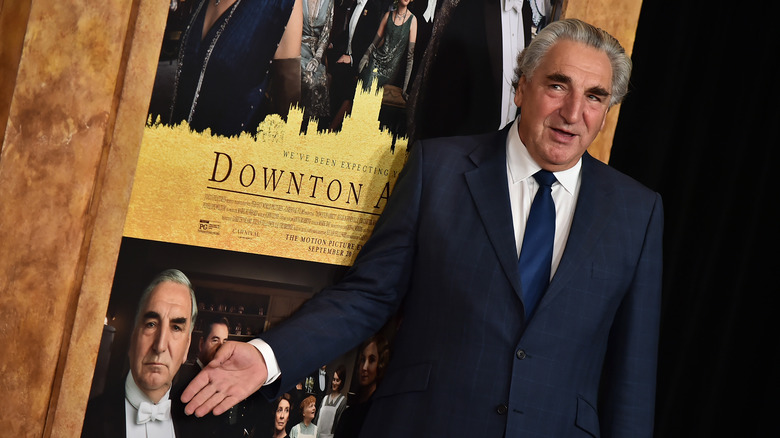 Theo Wargo/Getty Images
"Downton Abbey" fans thought they'd seen the last of Mr. Carson in 2015 when the series came to an end. Then, they were elated to see the role revived in the 2019 movie based on the show. The franchise's many devotees will be pleasantly surprised to find out a sequel is in the works. Yep, the cat's out of the bag — in April, the production company Focus Features tweeted: "We're thrilled to announce that Julian Fellowes and the entire Downton cast are back for #DowntonAbbey2, with Hugh Dancy, Laura Haddock, Nathalie Baye and Dominic West joining! See the film in theaters this Christmas."
Carter recently revealed on "This Morning" that he had in fact seen the script for the upcoming flick. "We are hopeful that we will start filming soon but we just can't tell you," he said. "But with the virus and travel restrictions and work restrictions, we haven't got a hundred percent green light." We can't wait to see everyone's favorite former-butler resurrected once again.