Trendy Kitchen Products That Earned The Hype, According To Reviews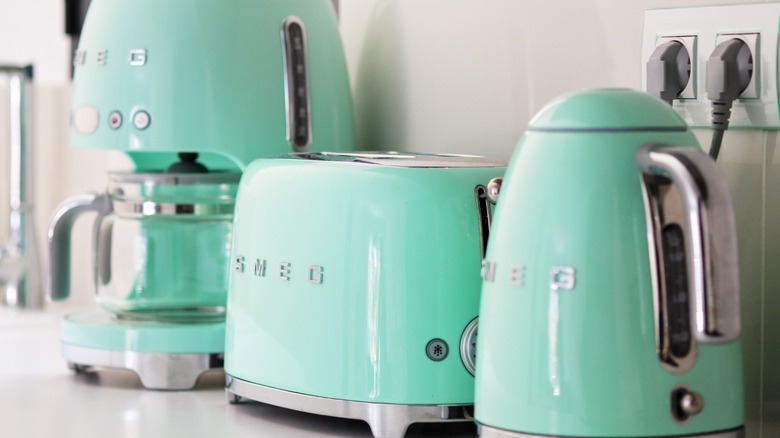 Shutterstock
We may receive a commission on purchases made from links.
After the COVID-19 pandemic struck in 2020 and the world was forced into isolation, cooking at home became a necessity for many of us. During that period, we discovered, and, in some cases, rediscovered our passion for being in the kitchen. Not only did cooking and baking became a way to entertain ourselves and ease our anxiety, but it became a way to engage with one another, if only virtually, via sharing Instagram stories and Twitter posts of our creations. It turned into a lifestyle.
Some of us are still living this lifestyle and plan to for a while. In fact, a survey by consumer market research firm Hunter in January 2021 found that 71% of people will continue to cook at home after the pandemic ends (via Cision PR Newswire). This habit is propelled by a number of factors, such as eating healthier (56%), saving money (67%), and feeling good when cooking (56%).
So if you are one of those people who now prefers to spend all of your free time in the kitchen, we have decided to compile a list of some of the trendiest kitchen gadgets on the market. Read on, because you'll want to pick these up ASAP!
The kitchen products that are the top-rated, according to thousands of consumers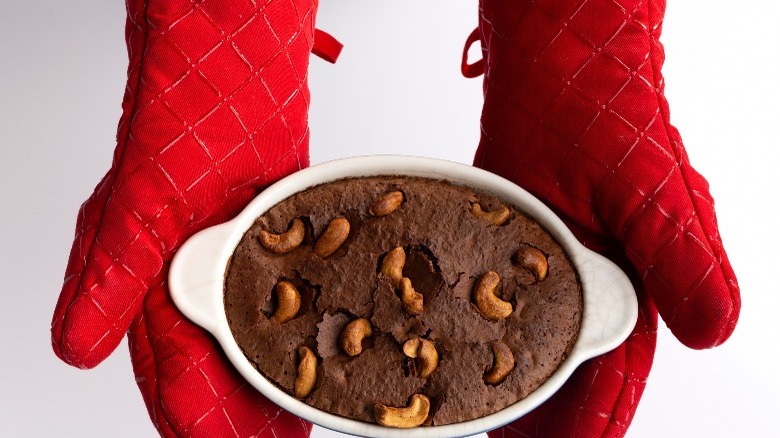 Shutterstock
There are plenty of awesome products out there that make our time in the kitchen more enjoyable. We begin our list with the OXO Good Grips 3-in-1 Avocado Slicer ($9.99, via Amazon). If you're a fan of avocados (which, let's be honest, we all are), then you absolutely need this gadget that quickly chops, pits, and slices an avocado. Making avo toast in the morning just got way easier.
Next on our list is the Kuhn Rikon Auto Safety Master Opener ($19.33, via Amazon). This multifunctional device can be used to open metal cans, glass bottles, and pesky jars. The can-opener side also comes equipped with tiny tweezers that lifts the lids for you, saving your manicures and protecting your fingers!
Our third must-try product is the Home-X Steam'n Mama Microwave Cleaner ($9.38, via Amazon). We can all agree that cleaning the microwave is a pain, and most of us don't do it nearly as often as we should, but this clever cleansing gadget takes care of that. All you have to do is fill the bottle up with water and white vinegar and pop it into the microwave for seven minutes — it doesn't get much more convenient than that!
The kitchen items that deserve an honorable mention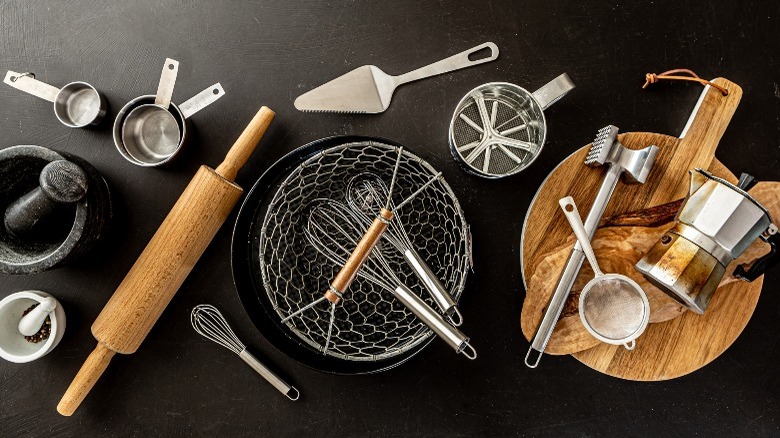 Shutterstock
Of course, there are hundreds of other items we could add to our list, but here are some of our top honorable mentions.
First, we have the Joie Silicone Devil Oven Toaster Rack Puller ($6.04, via Amazon). This adorable rack puller is meant to prevent dangerous burns while pulling food out of your toaster oven. It is also slip-free and heat-resistant up to 536-Degrees Fahrenheit, so go ahead and toast/roast to your heart's desire.
Next is the Norpro Coffee Scoop with Bag Clip ($7.48, via Amazon). If you're a coffee-lover who can't function without a cup of Joe in the morning, then this stainless steel coffee scooper is for you! It measures out your coffee in tablespoons and doubles as a bag clip to keep your grind fresh (yes, please!).
Lastly, we include the Joseph Joseph Adjustable Rolling Pin ($19.99, via Amazon). This rolling pin will evenly roll your dough, and comes complete with adjustable discs to keep your measurements precise. It also has a perfect five-star rating on Amazon from more than 15,000 reviewers — wow!