Priyanka Chopra's DIY Beauty Secret That Keeps Her Skin Glowing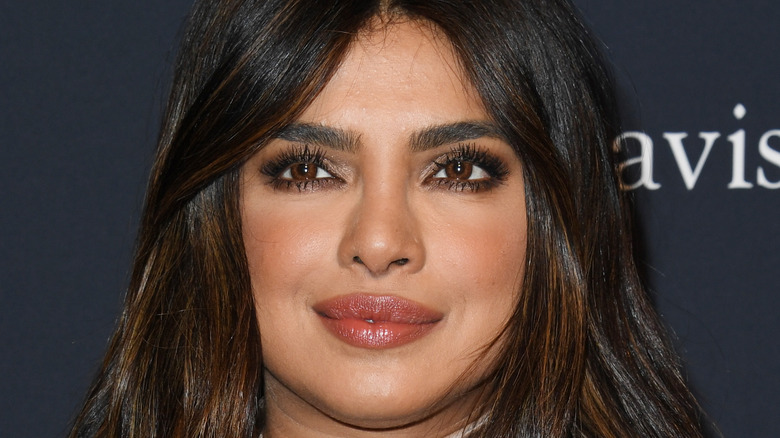 Jon Kopaloff/Getty Images
Priyanka Chopra may be one of the most stunning actresses of her time, but she's not using some sort of high-dollar mystery solution to sustain her beautiful skin. Instead, she's using something that most of us have in our kitchens. 
After growing up watching her mother prioritize her own skincare routine – as she took on habits passed down from the generations of Indian women who came before her – the "Narcos" star shared one of her favorite beauty secrets with Ferbena. "I have tons of beauty secrets and recipes that have been handed down from one generation to the next, so to speak," she teased, "and they still continue to work like magic."
Chopra then revealed her recipe for a "really easy mask to create that will help brighten your skin" and "take away the dullness." As she shared, the recipe's key ingredient is yogurt and the concoction also includes oatmeal and turmeric. "Just mix equal parts of yogurt and oatmeal (about 1–2 tablespoons each) with turmeric (about 1–2 teaspoons)," Chopra advised. "Mix, apply, and leave for half an hour and wash off with lukewarm water."
Priyanka knows the importance of a clean face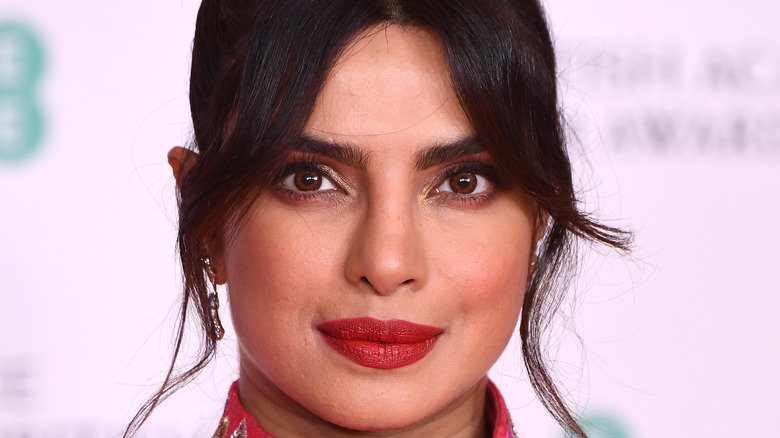 Jeff Spicer/Getty Images
During another interview with Harper's Bazaar, via Byrdie, Priyanka Chopra said that one of the biggest tips her mom passed down to her was to always clean her skin before going to bed." Since she was a little girl," Chopra explained, "she always took care of her skin and made me realize...the importance of it."
But Chopra doesn't just clean her face with soap and water at night. Instead, she and her mother both swear by coconut oil and use it to ensure a naturally clean face. As she explained, she rubs coconut oil into her skin before bed before using a warm, moist towel to remove it. This not only achieves a deep clean but also hydrates and exfoliates the skin.
Also during her interview with Harper's Bazaar, Chopra revealed that while she's often forced to wear a lot of makeup while working, she doesn't like to put too much on when she's not.