The Meaning Behind High Fashion By Roddy Ricch Featuring Mustard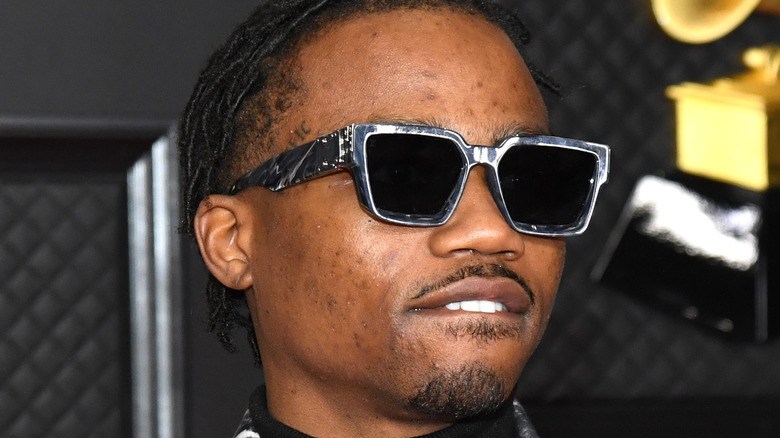 Kevin Mazur/Getty Images
Roddy Ricch and Mustard's song "High Fashion" released in 2019 on Ricch's debut album, "Please Excuse Me for Being Antisocial," which reached fan acclaim. It wasn't the first time the two collaborated, though, as Ricch appeared on Mustard's song "Ballin'" from Mustard's own debut album, "Perfect Ten," earlier that year (via Genius). Ricch's album spawned his chart-smashing song "The Box," so there was no doubt that "High Fashion" would be just as successful. In fact, Genius reported that "High Fashion" debuted at No. 70 on the Billboard Hot 100 in January 2020 before rising to No. 20 a month later. 
However, come June 2020, the song had risen all the way to the top of the charts. Billboard reported that the chart-topping single gave "Roddy Ricch his third No. 1 on the Rap Airplay, Rhythmic Songs and Mainstream R&B/Hip-Hop charts." Now, you may be wondering what the charts have to do with the meaning of "High Fashion." As it turns out, it has everything to do with the song's ultimate meaning.
Here's how the music charts connect to the song's meaning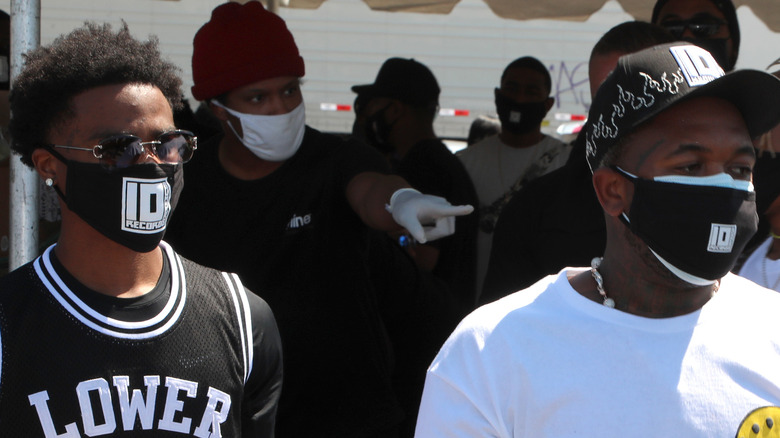 Jerritt Clark/Getty Images
In his 1990s-influenced song, Roddy Ricch — who has a pretty stunning net worth — raps over a sweet piano beat about his desires for love and life. The lyrics may seem surface level, with the rapper mentioning a variety of luxury brand names, including Versace and Gucci, but they all hint at something deeper — and they're all cleverly implemented with word play. What Ricch ultimately conveyed in "High Fashion" is the climb one takes in life — whether it's in their professional or personal life. He explained throughout the song that everything in his life had led to professional success, and he wanted to use the money and experience he gained from his career to make a woman happy.
As noted by NME's Kyann-Sian Williams, Mustard's contributions to the track created "tranquilizer-like piano chords" — coupled with Ricch's tuned vocals, "High Fashion" was an instant success. "When you hear his pitchy vocal say, 'If we hop in the benz, is that OK? / Is it OK that I call you my Prada baby?', you kinda have to say: 'Yes,'" Williams wrote. 
Because this song is about mobility in every regard, it's fitting that this song took its time riding the charts. It mimicked Ricch's own career, and it landed it at No. 1 on the Hot 100 some six months after debuting on the chart. This shows that if Ricch — or a song such as "High Fashion" — can have its own journey, time, and space, it can flourish.