The Meaning Behind Honey Boo By CNCO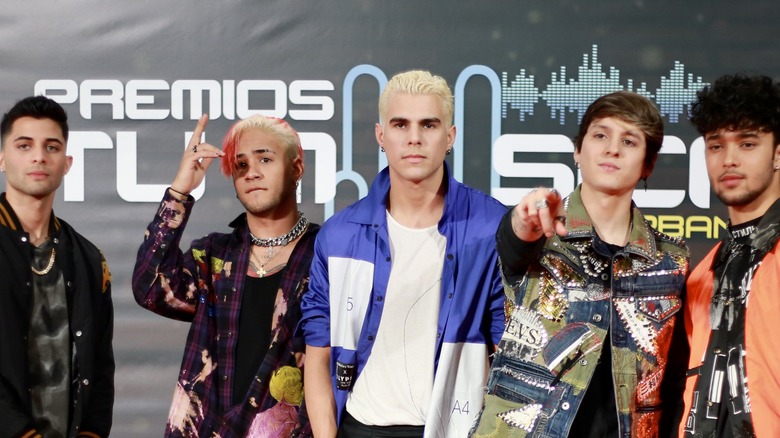 Gladys Vega/Getty Images
Latin boy band CNCO has been only growing in popularity since they first appeared on the first season of Ricky Martin and Simon Cowell's Spanish-language singing competition, "La Banda," in 2015. In 2020, all five members of the boy band – Christopher Vélez, Richard Camacho, Zabdiel De Jesús, Joel Pimentel, and Erick Brian Colon – sat down to create a catchy song with Dominican singer Natti Natasha. 
Upon its release in April 2020, the song and accompanying dance challenge were an immediate sensation on TikTok, according to Popsugar. Though the boy band had "Honey Boo" in their back pocket for nearly two years before it was released, but decided that last year, as the pandemic took hold around the world, was the perfect time to release their cheerful song. "The intention with this song now more than ever is to bring a little happiness to everyone at home," De Jesús told Popsugar. "The cool thing about this is that everyone can listen and feel the energy that we put into this, and hopefully it will be enjoyed at home, and at least bring out a few smiles."
The song details a chase of sorts with a girl who is the center of attention. As the song progresses, the members of CNCO detail this woman's many charms and how they plan to take her away from the prying eyes of the crowd.
Honey Boo details the pursuit and capture of a captivating woman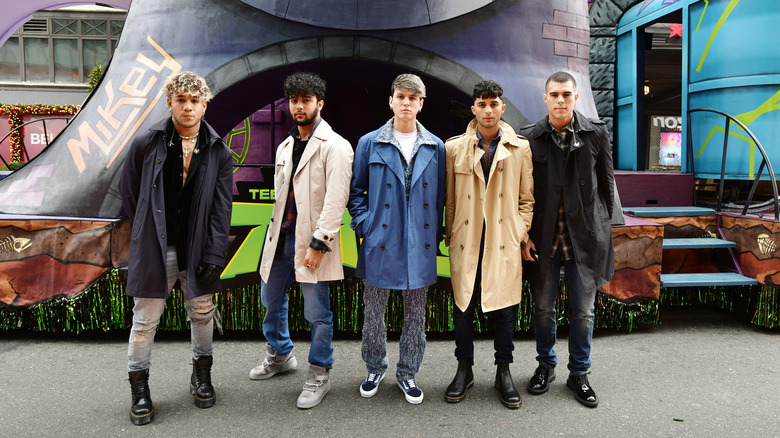 Eugene Gologursky/Getty Images
In the beginning verses of the song, CNCO croons about how this woman's "poses" and dance moves are so intriguing that it gives them butterflies. "How she poses, I already started to feel the butterflies / She brushes my body when she dances and it show /. Oh, that in bed is something else," CNCO sings, according to Lyrics Translate. In the song's chorus, CNCO members finally state that they want this woman (their "honey boo") all to themselves. "Honey boo, no one has more sex appeal than you. And where you go, you're the boom. I love you first, for me first," CNCO sings in the song.
Then, the woman being chased, represented by Natasha, speaks up. While she likes to dominate men (and is definitely aware of the power she has over men), she is willing to let the man in the song dominate her on occasion, since she has a certain affection for him. "Pose, pose all positions. I dominate when I'm with you like I'm supposed to as long as I'm first on your list of options. To please you, I will never put conditions on you," Natasha sings, according to Lyrics Translate. Further along in the song, CNCO finally sets out to steal the woman away from the crowd. "Honey, you are the special menu. We are going to escape from this thing," CNCO sings. "And we get crazy the way you like it. And we run away from here with a smoke bomb."