Here's What Modern Family's Lily Is Up To Today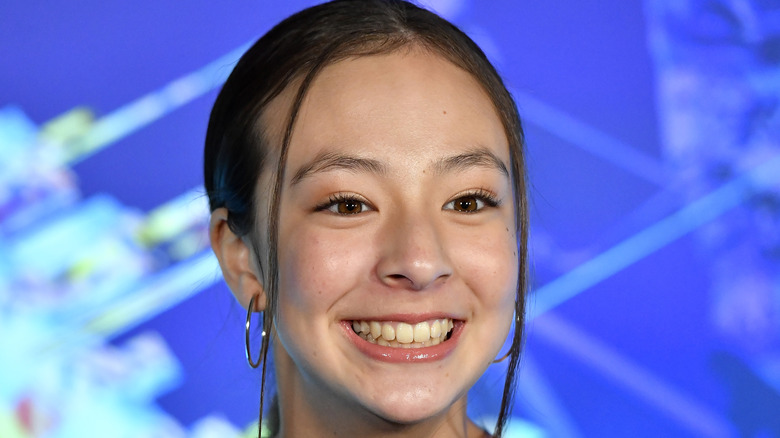 Frazer Harrison/Getty Images
Fans of "Modern Family" were crushed to see the beloved family sitcom end its run in 2002, after 11 seasons on the air, (per IMDb). Many watched their favorite characters and the actors behind them grow up on screen during the 11 years the show dominated the airwaves. As such, they were excited to see what these actors would do next on their journey.
One of those actors is Aubrey Anderson-Emmons. Anderson-Emmons joined the cast of "Modern Family" in Season 3 as Cameron Tucker and Mitchell Pritchett's adopted daughter, Lily. She got a shot at the role after the twins who originally portrayed Lily, Ella and Jaden Hiller, decided not to return to the show, (per Woman's Day). It was the first project that Anderson-Emmons ever auditioned for, making for a seriously big break. While it's been exciting, it's also had its awkward moments.
"It's definitely a lot of fun but it's also a lot of work because it is a job. It's kind of cool knowing that people have watched me grow up on TV," she told Grumpy Magazine. "But it can also be a little creepy because total strangers sometimes come up and say things like, 'I've been watching you since you were a baby' and they think they know you and want to hug you. That can be a little weird."
Aubrey is already seeing success on another platform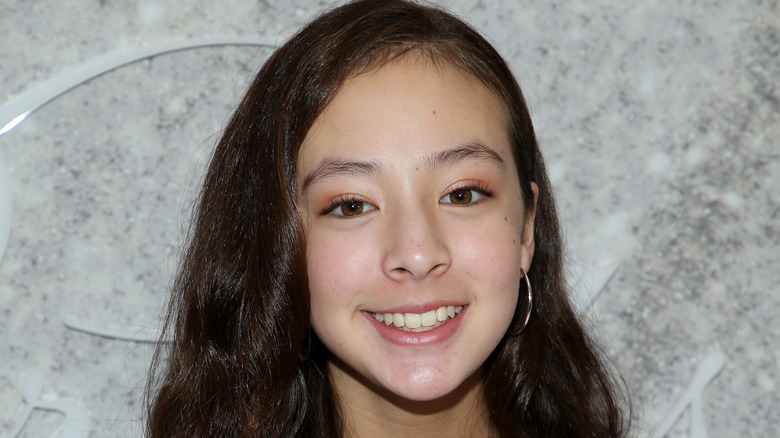 Phillip Faraone/Getty Images
Aubrey Anderson-Emmons has some serious acting chops under her belt already, but that's not the only place where her star shines bright. The teen has also found success on TikTok, where her videos typically average between 20,000 to 50,000 views, (per Today). Recently, her videos have gotten as many as half a million views as more followers gravitate to her account. 
"I did not expect it at all because I've been on TikTok since 2019," Anderson-Emmons said. "But then I woke up a few days ago and I saw that one of my videos blew up and it was insane."
That said, she's still very young and so her mom, Amy Anderson, is making sure to monitor her account and content. "She's a good kid and she's a smart girl and she's on there just to have fun. She understands that when you put something out there the whole world is going to see it," Amy explained. "It's a fun way for her to have a creative outlet and I think it's really cool that it's encouraging her to dance."
Anderson-Emmons hasn't lined up any new acting gigs since the end of "Modern Family." With her creative talents, however, we have a feeling that's a door that's yet to close.