Pink Reveals She Was Pitted Against These Pop Stars Early In Her Career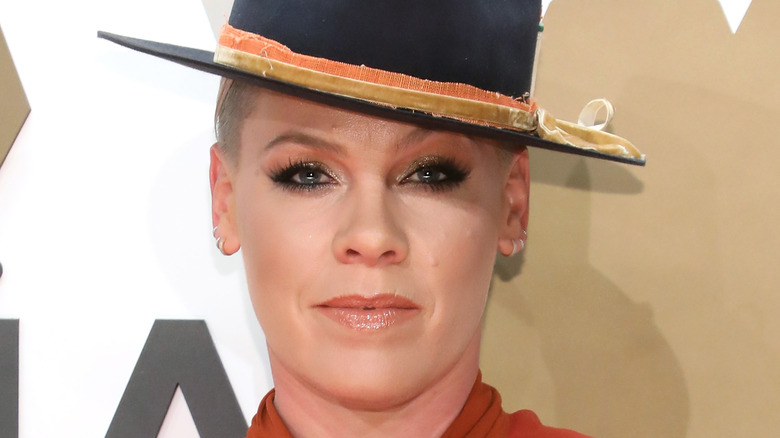 Taylor Hill/Getty Images
For those of us who remember the 2000s pop princess battles, you'll likely recall the competition to be the next Britney Spears, Jessica Simpson or Christina Aguilera. In her new Amazon Prime Special, P!nk: All I Know So Far, the 41-year-old rocker gets real about what it was like to come up as a young woman in the public eye under intense media scrutiny.
Speaking with People, Pink explains that she was often pitted against other A-list singers of her day like Britney Spears and Christina Aguilera. "It was so unfair to all the girls. None of us wanted that," she told the outlet. The mother of two even notes that she was labeled the "anti-Britney" at one point.
"I love Britney — she used to carry around my album, I was like, 'Dude, I'm a street punk, I just skateboard. That doesn't have to be the anti-Britney. I don't want to fight anybody.'"
She also explained how the industry has changed after her two decades in the spotlight. "One of the best things that L.A. Reid ever told me was that this music business is big enough for everybody to win at the same time," she continued. "There's no such thing as competition. I think we navigated through it as good as a 20-year-old girl can. Now I think it's totally different. Girls supporting girls is rad — I love to watch it."
Pink also opened up about her marriage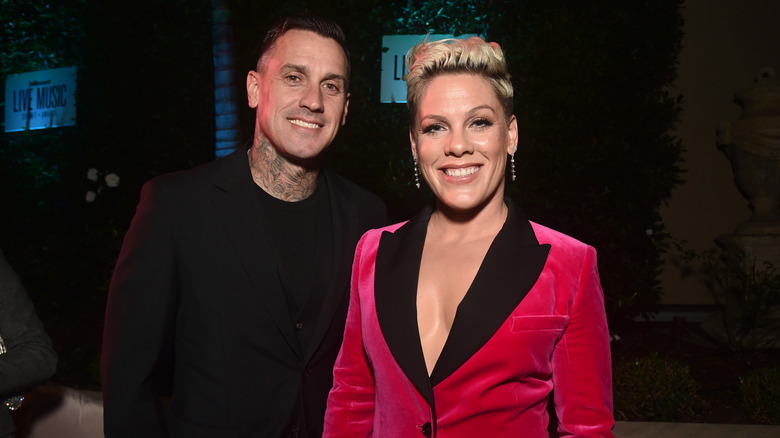 Alberto E. Rodriguez/Getty Images
As if coming of age in the spotlight wasn't hard enough, add in getting married and having children in the public eye. After explaining how difficult it was to be pitted against her fellow female musicians, Pink also discussed what it's like having a long-term relationship while in the music industry. BuzzFeed notes that she and her husband, Carey Hart, recently celebrated her 15th wedding anniversary in January. She told People that the two "grew up together" and explained how things had changed since they started dating in 2001.
"When you first get together, you look at that person as your entire world. One person can't be your entire world," Pink noted. "You have to have your own passions, your own friends, your own time to yourself. I used to be super needy. Now we expect less of each other, and that allows us to give each other more somehow."
She also opened up about the challenges they've faced — including their year-long separation in 2008. Crediting individual and couples therapy as the glue that brought them back together, she explains "I am a huge proponent of counseling in general. We both have therapy, individually, and we do couples counseling."
"Long-term relationships are not easy. It is much easier to stay in the solid days and jump from relationship to relationship, because then you don't have to fix the problems that keep recurring. You have to end up fixing yourself; you can't fix the other person."