The Truth About Gayle King's Job Before She Met Oprah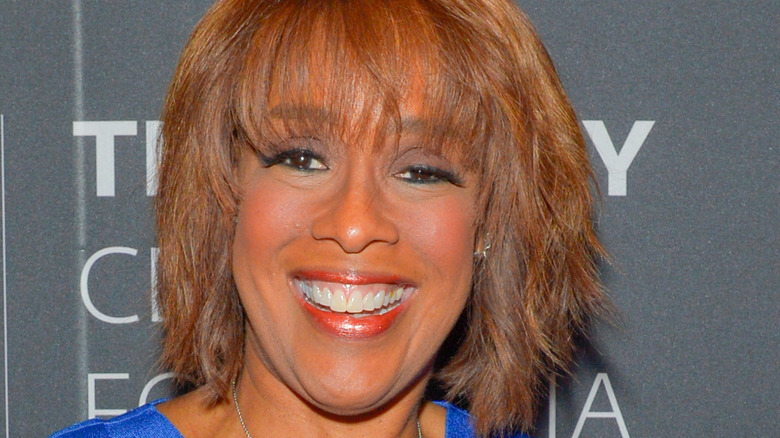 Shutterstock
Before Gayle King became besties with Oprah Winfrey, and took on her roles as the anchor on "CBS This Morning" and editor at Oprah Winfrey's self-titled magazine her first job was more normal than you might assume.
In a 2020 interview with Elle Magazine, King disclosed that her first job was actually at a hamburger stand in California. "When I was working, you'd have to put on the tomato and put on the lettuce, put on tomato and put on lettuce," King told Elle Magazine. "So I thought, 'What if I put the tomato and the lettuce together so that it was only one motion?' I was always looking for efficient shortcuts, and I find myself still doing that today in big and little ways."
While she might seem like a natural interviewing the world's most famous (and infamous) people, King never had her sights set on journalism. "I majored in psychology, so I never really intended to be in television," she confessed, per USA Today. "I've always liked (and still do) listening to other people's problems and giving them unsolicited advice, and so I thought I would be good in psychology – that I'd have a practice where I would listen to problems all day long." Instead, though, King landed an entry-level position at a TV station while she was still in college – and the rest is history.
Gayle met Oprah at her first on-air job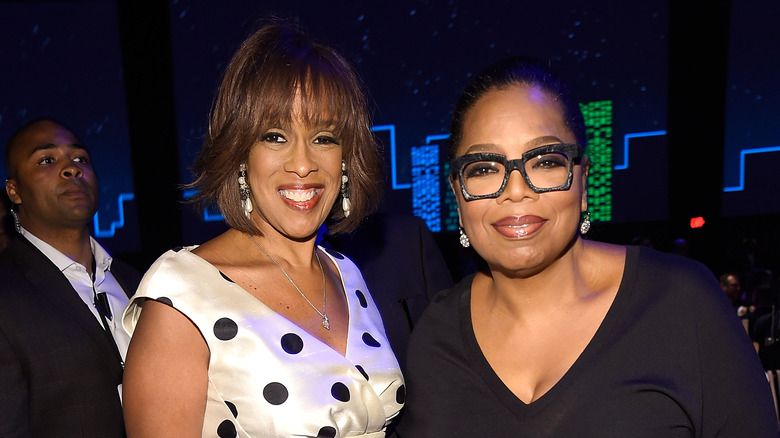 Kevin Mazur/Getty Images
Gayle King's first on-air job was in Kansas City in 1980, according to Refinery29. She then moved to Baltimore where she worked at the city's WJZ station as a production assistant. It was at that gig that King first met Oprah Winfrey, who was working as an anchor for the 6 o'clock news, as Oprah Daily reported. 
In an August issue of O: The Oprah Magazine, the pair revealed that they became friends when Winfrey invited King to stay with her for the night after King became stranded during a snowstorm. "We became friends that first night because for the first time, I met somebody who I felt was like me," Gayle shared, according to Oprah Daily. "I'd never met anybody like that. Certainly not another Black girl."
Despite being besties with one of the most powerful women in the world, King makes it clear that her talents got her to where she is today – not her best friend. "I've never felt like I had to justify my existence, because the truth of the matter is, that's how most people did get to know me, as Oprah's best friend," King told Refinery29. "I was working in Kansas City and then Hartford for 18 years...some people didn't even know I had a job!"
She continued, "They just thought I lived off of Oprah! I'll be in the airport and people will say, 'What are you doing here? You don't have a plane?' And I'm like, yeah I do: It's called American Airlines!"