You Likely Have This Ingredient That Makes Hair Shinier In Your Pantry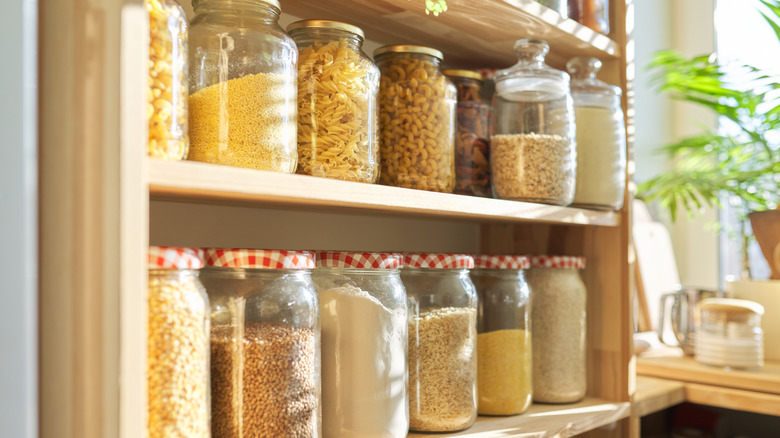 Shutterstock
A universal healer, honey contains tons of anti-inflammatory and anti-viral nutrients. Deeply nourishing, disinfecting and tasty, this pantry staple can also help beautify your hair and skin as well. Indeed, you can add honey to your next bath and notice a silky smooth quality of your skin once you emerge well rested and cleansed. According to Byrdie, honey's hydrating effects strengthen and fortify your hair as well.
The outlet notes honey's long-recorded history as a healing salve for wounds and areas of inflammation, citing these uses as the reason behind its ability to regenerate cells. When applying honey to your hair and scalp, the antioxidant count and soothing abilities work as a conditioner. Plus, after it fortifies your strands and exfoliates your scalp, the viscous properties lock in moisture to keep it smooth. 
It should come as no surprise that these benefits also extend to dandruff, since this issue is often caused by bacteria or fungus. Marisa Garshick, MD, tells the outlet that "because it is anti-inflammatory, it can be helpful for those with an inflamed scalp or those with dandruff." According to Healthline, a clear scalp makes way for healthy hair and honey helps clarify impurities in this area.
Honey strengthens and fortifies your strands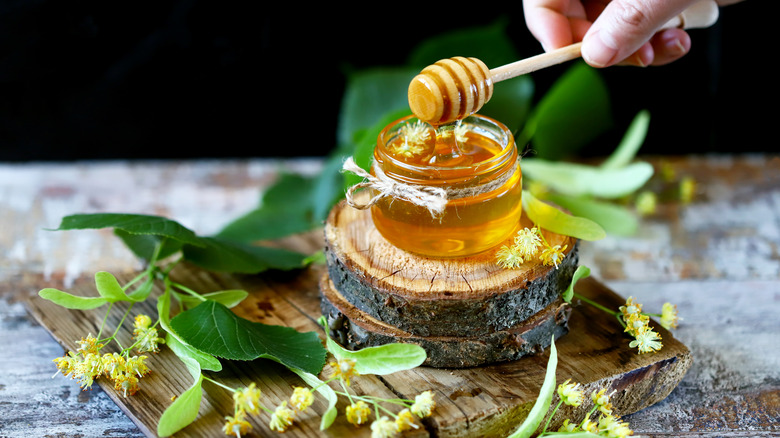 Shutterstock
After providing nourishment to your scalp, honey can also fortify your dry or damaged strands with its plethora of nutrients. With naturally emollient properties, the golden substance helps soothe the cuticle of damaged strands, Healthline explains. The humectants in honey combine with water to hydrate from the inside out and then seal that moisture in. Furthermore, these properties may help stimulate healthy hair growth with its vitamins, minerals and conditioning elements.
To use honey in your hair, Byrdie suggests adding a few drops to your shampoo or conditioner for a natural, fortifying boost. Just make sure to stick with a small amount — otherwise it can get too sticky. Furthermore, you can opt for a homemade masking or deep conditioning treatment with honey as its chief ingredient. Simply add it to a carrier oil like coconut or jojoba for a deep conditioner or add in yogurt or avocado for a mask, the outlet recommends.
If DIY isn't your thing, there are plenty of products on the market that contain this nourishing elixir. From shampoos to oils, you can find plenty of options to get your bee-fueled fix in your beauty routine.