This Is What Lana Condor Really Wants Out Of Her Career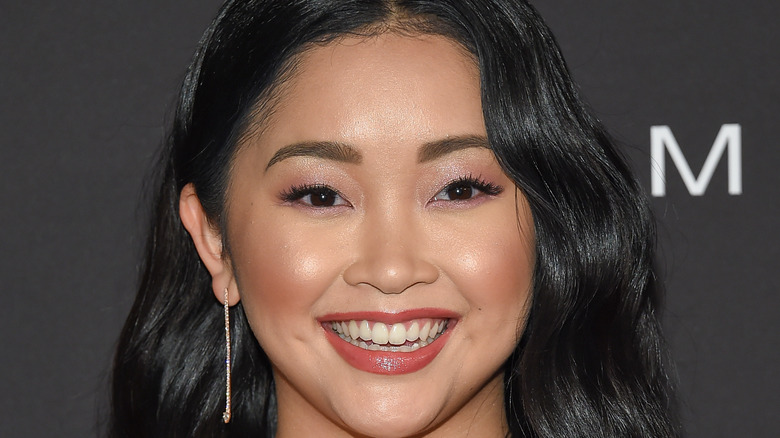 Shutterstock
Lana Condor shot to worldwide fame with her role as Lara Jean Covey in Netflix's movie franchise "To All The Boys." The young actor wants to stay in the entertainment industry, but not just for herself. Condor wants to continue as an actor to help empower others and help people feel seen, particularly previously (and arguably currently) underrepresented groups.
Condor told Elite Daily, "I've always wanted to be an entertainer, but I honestly believe that my reason for being in this industry is to make people feel seen. My whole goal with any job I'm even considering doing [is] it has to represent myself or my community well. It has to show people they're not alone. That's all I care about."
Condor's next career move is as star and executive producer on "Boo, B****" — a Netflix teen comedy series. The show sounds like it fits perfectly into her desire to work on things that help underrepresented people feel seen. The show, she told Elite Daily, "is a very, very diverse, female-led show, which is exciting for me in front and behind the camera. I know what it's like to be in a room where your voice doesn't feel valued, or you feel like you aren't really in control of the way you're being portrayed. Being an entertainer in Hollywood, you see men abusing their power in the workplace, and I don't like it! Not my vibe!"
Lana Condor wants to help make the entertainment biz more inclusive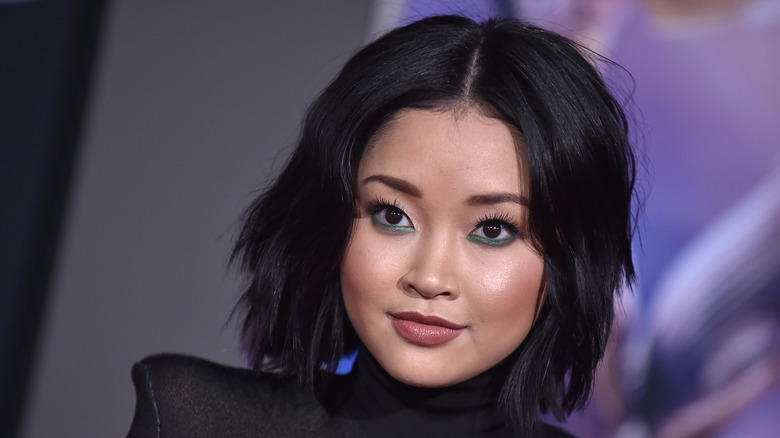 Shutterstock
Condor's solution to being able to have better representation for herself and others on screen seems so simple and logical: "Well, why don't I go behind the camera? There's the place where I could start making change" (via Elite Daily).
The struggle for representation happened in making "To All the Boys." Jenny Han, the author of the book series the movies are based on, told NBC News, "My hope was just to be able to explore teenage girlhood and have her be Asian American, but not have that be the whole point of the thing. And to be able to just show that look, we can fall in love, we can be a hero, we can be somebody who's desired." And Han fought to make sure Lara Jean was kept as an Asian-American character in the movies. 
Han revealed to Teen Vogue that she had doubts the film would get made: "I think that one of the biggest struggles with it was to find the right partners who would agree to cast an Asian-American family, and to have Lara Jean, specifically, be Asian." We're glad Han and others stood their ground, and we can't wait to see more of Condor's work on and off screen.