The Real Reason Kat Dennings Changed Her Name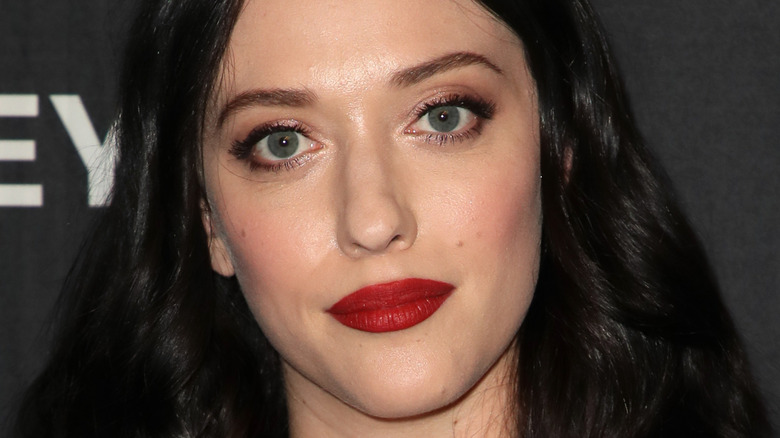 David Livingston/Getty Images
Kat Dennings first got her start in the entertainment industry when she guest-starred on "Sex and the City" over two decades ago (via IMDb). Since then, she's appeared in indie fan-favorite films like "Charlie Bartlett," "Nick and Norah's Infinite Playlist," and "Daydream Nation," popular television series like "2 Broke Girls," "Dollface," and "Drunk History," and most recently, she's starring in the Disney+ series, "Wandavision," as Darcy Lewis/The Escape Artist.
"You rarely get to pay off a role that started out kind of small and it becomes something else, so it's really cool that I saw a few people being like, 'I'm so proud of Darcy. She started out as an intern and now she's a scientist,'" Dennings told Collider of her return to the Marvel Universe nearly ten years after first playing Darcy in "Thor" in 2011 and "Thor: The Dark World" in 2013, adding, "It's so cool that people like her and can recognize that journey she's been on."
Kat Dennings' name isn't actually the name she was born with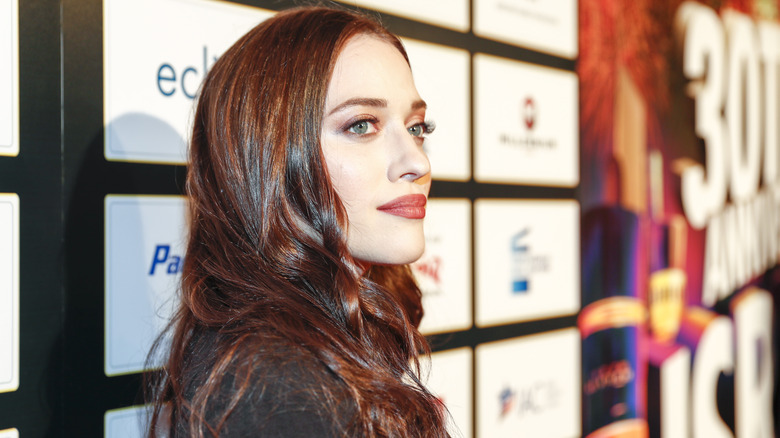 Rich Polk/Getty Images
While Dennings' name is one of the most recognizable in Hollywood today, and in an interview with Philadelphia Magazine, the "2 Broke Girls" alum revealed that she actually changed her name from Katherine Victoria Litwack to Kat Dennings when she was starting out. "I didn't want to use my family name because I thought, A, it was a little hideous, and B, I wanted to know when someone really knew me or they didn't. I was a precocious youngster," she told the magazine, adding, "It's a sturdy Polish-Jewish name. I used to be really touchy about it, but I couldn't care less now. And Katherine has Katie, Kat, and if you want to die, Kathy, but no one can go there — no one."
Dennings isn't the only well-known A-lister who's changed her name, though. The "Wandavision" star joins the ranks of other Hollywood name-changers (via Mama Mia), like Nicki Minaj (real name Onika Tanya Maraj), Natalie Portman (real name Neta-Lee Hershlag), Lana Del Rey (real name Elizabeth Grant), and "Vampire Diaries" star Nina Dobrev (real name Nikolina Kamenova Dobreva).