Why A Huge Retailer Just Removed Chrissy Teigen's Products From Shelves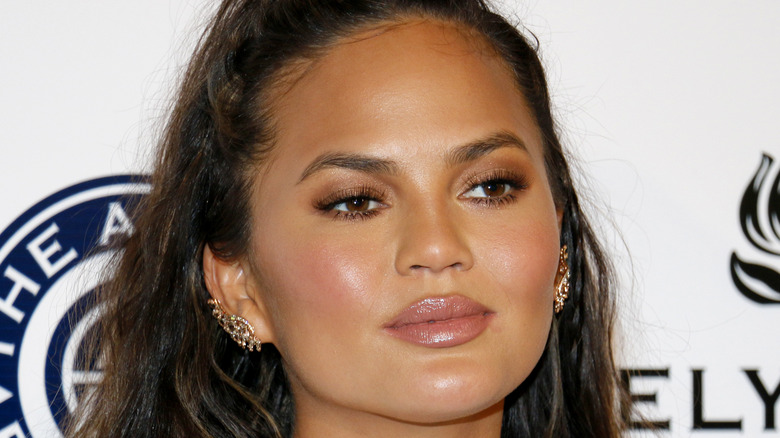 Shutterstock
It never looks good when a celebrity's products are taken down from store shelves. TMZ reported on Thursday that Chrissy Teigen's cookware line, Cravings, was quietly removed from Target's website, leaving just her cookbooks listed for sale, via Page Six. Given the timing, many were wondering whether the move had anything to do with Teigen's recent clash with media personality, model, and singer Courtney Stodden (who goes by they/them pronouns). Back in March, Stodden told The Daily Beast that Teigen used to bully them on social media when they were just 16 years old, in light of Stodden's marriage to 50-year-old acting coach, Doug Hutchinson.
However, the change on Target's website was not related to the backlash Teigen has been receiving. According to Daily Mail, Teigen's partnership with Target actually ended in December of last year. "We made the mutual decision in December to no longer carry the cookware line, given our continued focus on brands we develop and that can only be found at Target," a spokesperson for the company told Daily Mail in a statement.
More on the controversy and Chrissy Teigen's product line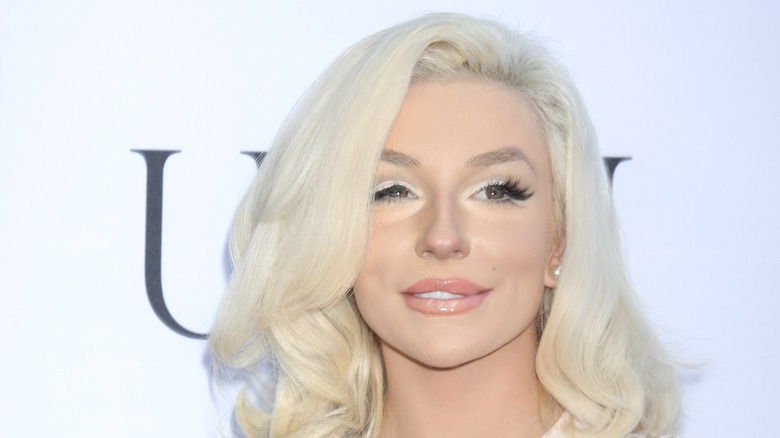 Shutterstock
In the interview with The Daily Beast, Stodden revealed Doug Hutchinson's predatory ways and the verbal abuse they received from celebrities as a minor, including that of Chrissy Teigen. Teigen once tweeted that she wanted them to take a "dirt nap" and also DMed Stodden privately and told them to kill themselves. In other deleted tweets, Teigen wrote, "I hate you," and, "Saying Courtney Stodden's FB page got shut down for being 'too sexy' is like saying the nazi's were just meanies. As in, not quite" (via Daily Mail). Teigen has since apologized in lengthy tweets on Twitter and claimed that she tried to reach out to Stodden privately. However, Stodden claims they have yet to receive a personal apology from Teigen, per Page Six.
While Teigen's cookware line is being removed from Target, the model's brand is not yet suffering from the controversy. Instead, Cravings cookware is now available in other stores, such as Macy's, and is sold directly from the Cravings website.