The Truth About Chrissy Teigen's Apology To Courtney Stodden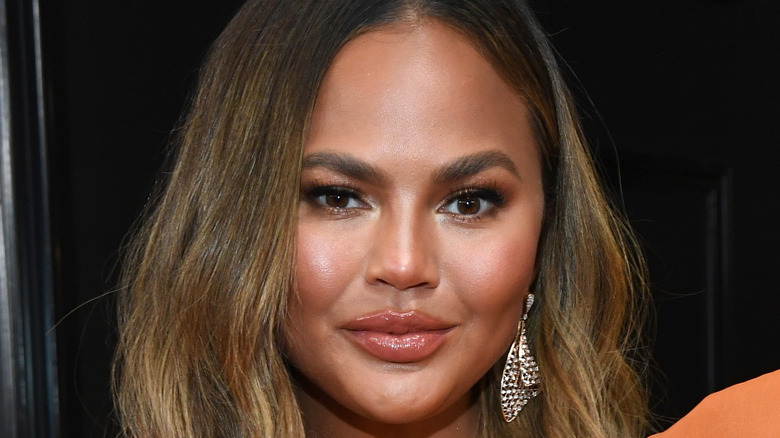 Kevin Mazur/Getty Images
Over the years, supermodel Chrissy Teigen has become known as the unofficial queen of Twitter. The influencer frequently shares hilarious tweets that many of her followers can relate to.
She's also earned her crown for her willingness to keep it real on the platform and call out injustices when she sees them. Though Teigen currently uses her Twitter account to spread joy and push for positive change, she didn't always use her platform for good.
In 2011, Teigen publicly attacked then 16-year-old television personality Courtney Stodden on her Twitter account, (via The Daily Beast). In a since-deleted post, Stodden shared photos of old tweets Teigen tagged her in on her Instagram. Some of the most notable tweets include a simple "i hate you," "what drug makes you do that with your mouth? asking for a friend who really wants to know how to look like an idiot," and a wish that Stodden would take a "dirt nap," (via TMZ).
In an interview with The Daily Beast, Stodden added, "She wouldn't just publicly tweet about wanting me to take 'a dirt nap' but would privately DM me and tell me to kill myself. Things like, 'I can't wait for you to die.'"
Chrissy says she is "ashamed and completely embarrassed" by her past behavior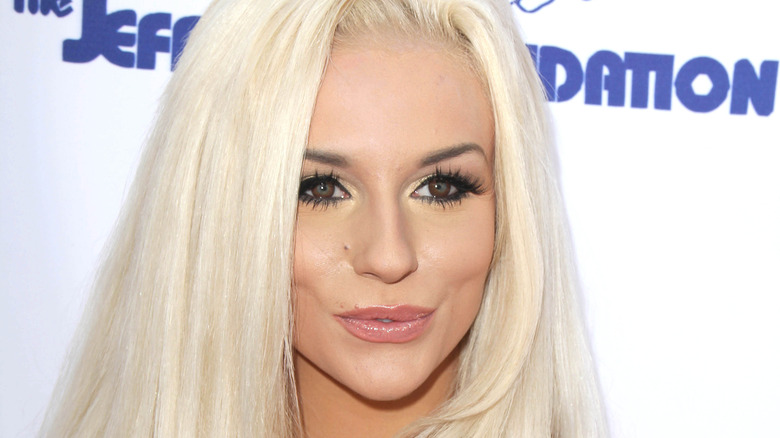 Shutterstock
Since Courtney Stodden reminded the world of Chrissy Teigen's cruel tweets, the model has issued a public apology. Teigen took to Twitter to share her regrets over her years of online bullying. She wrote, "I have tried to connect with Courtney privately but since I publicly fueled all this, I want to also publicly apologize. I'm so sorry, Courtney. I hope you can heal now knowing how deeply sorry I am." She shared that she feels lucky to be held accountable for her bad actions and is mortified and saddened by who she once was.
Teigen continued, "I was an insecure, attention seeking troll. I am ashamed and completely embarrassed at my behavior but that is nothing compared to how I made Courtney feel." The model added that she is also sorry that she let her fans down and promises to work on being better. "I have worked so hard to give you guys joy and be beloved and the feeling of letting you down is nearly unbearable, truly," she wrote. "These were not my only mistakes and surely won't be my last as hard as I try but god I will try!!"
Although Teigen said she reached out to Stodden in private, Stodden told TMZ that Teigen has yet to contact her privately. Stodden also claimed Teigen currently has her blocked on Twitter. She said, "All of me wants to believe this is a sincere apology, but it feels like a public attempt to save her partnerships with Target and other brands who are realizing her 'wokeness' is a broken record."