What Ex-Staffers Have To Say About Ellen DeGeneres Ending Her Show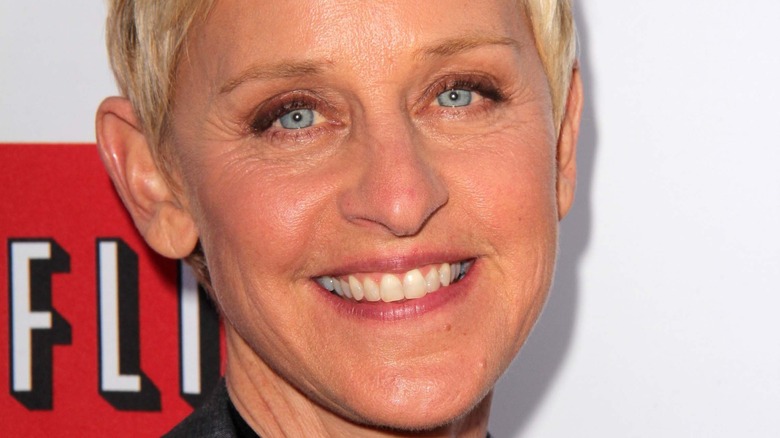 Shutterstock
News broke this week that Ellen DeGeneres is ending her talk show in 2022 (via The Hollywood Reporter). Why? As she tells it, "When you're a creative person, you constantly need to be challenged — and as great as this show is, and as fun as it is, it's just not a challenge anymore."
Some speculate the end of an era has more to do with a steep ratings decline, with the show having lost a million viewers since September, according to The New York Times. This, as many people cannot get over the toxic workplace culture scandal that rocked DeGeneres' show over the summer of 2020.
To be fair, the star apologized for what went down behind closed doors, but not everyone felt her words were genuine, or timely enough (via Daily Beast). And now that the show will be ending, former staffers and those who worked with DeGeneres previously are speaking out to share their take on the shocking announcement.
What staffers say about Ellen DeGeneres on versus off camera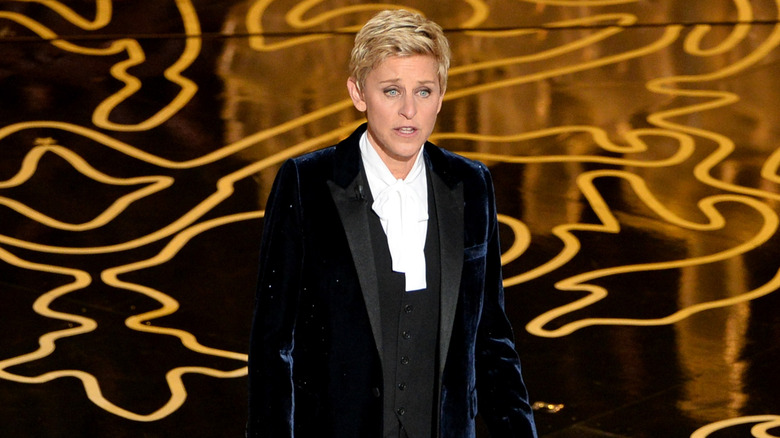 Kevin Winter/Getty Images
Several former staffers who worked on shows with the embattled host spoke to Fox News after it was revealed "The Ellen DeGeneres Show" is ending after its 19th season. One anonymous source said, "This has been a long time coming. When the 'Ellen' sitcom ended, a lot of people on set were relieved. It caught me off guard when the talk show started. I was like, 'Isn't anybody aware what's going on that the staff at [her] show had seen?' I thought, 'Why is this continuing?'"
Sources added about working with the star, whose on-air persona could not be more lovely, "She didn't give a damn about anybody. It was all about her," and that she is "not a very nice, cordial person."
Meanwhile, bodyguard Tom Majercak, who shared the TV personality didn't even acknowledge him when he worked with her at the Oscars in 2014, opined to Fox News, "With the cancel culture out there, people are getting canceled for the silliest of things, but this person can manipulate people and treat people the way they want, day in and day out, because of their title or status."