Ellen DeGeneres Is Ending Her Talk Show. Here's What We Know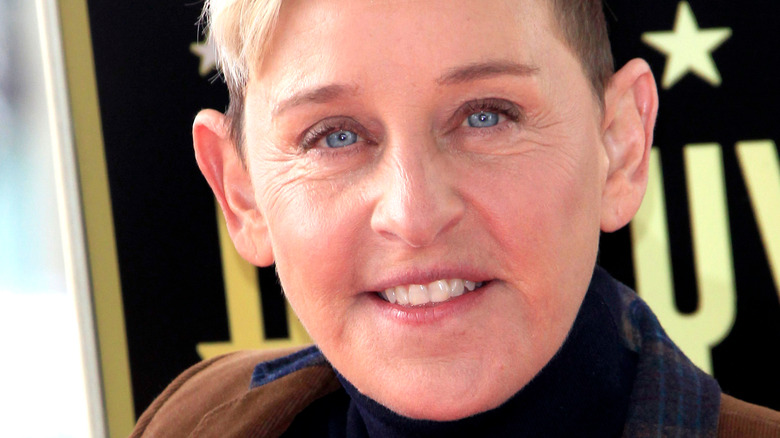 Shutterstock
After a tumultuous few years, Ellen DeGeneres is walking away from her hit talk show before its 20th season. Rumors swirled following scandal after scandal on the show's set, but the comedian officially made her announcement and spoke with the Hollywood Reporter about her decision. "When you're a creative person, you constantly need to be challenged – and as great as this show is, and as fun as it is, it's just not a challenge anymore," she said.
The show's rigorous production schedule and family pressures likely played into the move; with 180 tapings per year, The Ellen DeGeneres Show reached over 3,000 episodes this past year, the outlet reports. Since getting her start over twenty years ago, the host has racked up an $84 million yearly paycheck along with the Presidential Medal of Freedom and The Kennedy Center's Mark Twain Prize for American Humor. 
As for when her last episode of her eponymous show will air, Fox News reports that it will come some time in 2022. On May 13, DeGeneres will sit down with another talk show maven, Oprah, to discuss her decision and what's to come. Currently on its 18th season, the daytime program will continue into its 19th for its final lap.
The Ellen DeGeneres Show recently declined in viewership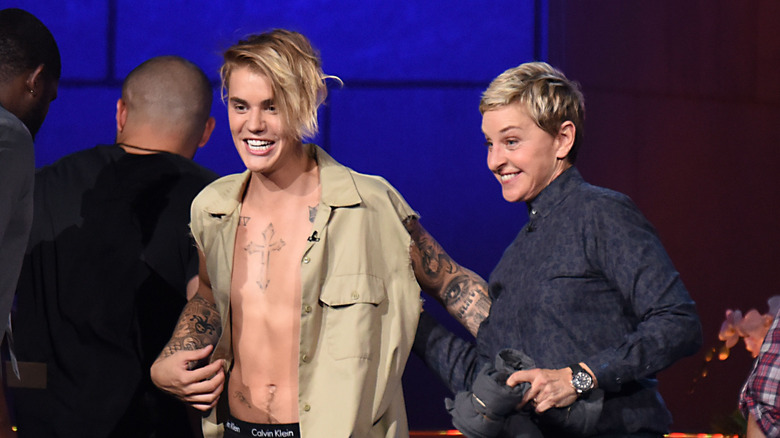 Dave Kotinsky/Getty Images
In addition to the grueling filming schedule, the show also experienced a drop in ratings following the negative headlines that swirled over the last few years. Indeed, Fox News reports that the network experienced a loss of over a million viewers after news of a toxic workplace behind the scenes made national news. Even after her apology last year and the string of celebrity guest stars, the show's viewership continued to decline.
Nonetheless, two decades on the air is no simple feat. "Ellen was and is an indelible piece of the television landscape, and it will be sorely missed," Unscripted TV President Mike Darnell told the Hollwood Reporter of the news.
As for what's next, DeGeneres looks to return to acting alongside her production pursuits; the outlet notes that she works behind the scenes on natural history programs and documentaries for the Discovery channel. While she didn't explicitly share her plans, many assume that the 62-year-old will return to the big screen to act and share her environmental passions.
The talk show's wife, Portia DeRossi, helped her come to the decision. "[Portia] wants me to do things that I'm challenged by and she's watched me come home every day saying, 'I just feel like there's something more I could be doing.' I care about the environment. I care about animals. I care about design and furniture," she told the outlet.
A staple that millions of people around the world grew up watching, The Ellen DeGeneres Show has certainly made its mark on popular culture.