The Truth About Jameela Jamil's Inspiring Podcast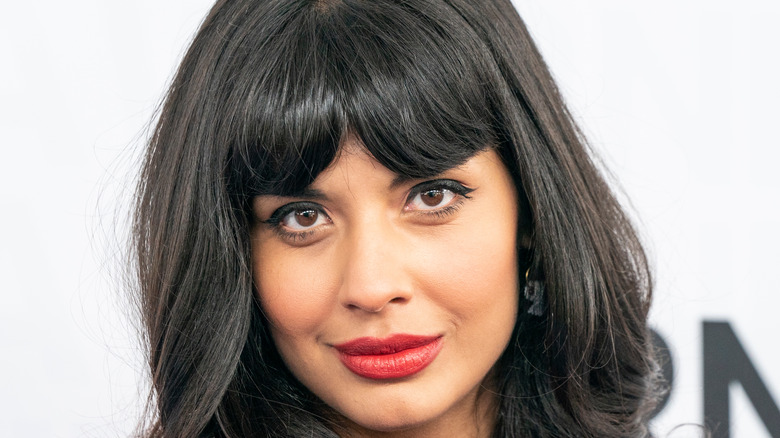 Shutterstock
Fresh off the premiere of HBO Max's "Legendary" Season 2 where she serves a judge, actress Jameela Jamil – who has a stunning net worth — is now preparing to take over hosting duties at the 25th Webby Awards. According to Webby Awards, Jamil was chosen to emcee the virtual awards show on May 18, 2021, because she "embodies the spirit of work [The Webby Awards] honor every year." You may know Jamil from her work as Tahani in NBC's "The Good Place," but the English actress is also an advocate, writer, and host of the podcast, "I Weigh."
Jamil has been very vocal about her own struggles with weight and the pressures to look a specific way, especially in Hollywood. The actress even wrote a story for Glamour in 2018 where she said she was done talking about body positivity, because "it means we are still focusing on our looks." The actress would rather talk about "what women are doing," and that's the inspiration behind her podcast. 
Jameela Jamil's podcast amplifies important issues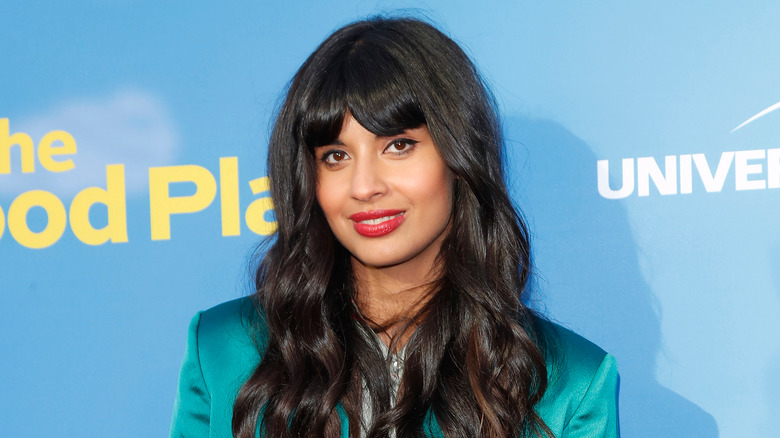 Shutterstock
The I Weigh community started on Instagram, and the platform grew with time. Jameela Jamil used the social media platform to highlight artists, activists, and different movements in an effort to help people grow and learn (via Instagram). Now, the movement has grown into to a podcast where Jamil interviews different celebrities, influencers, and advocates who challenge societal norms. 
For example, Jamil had activist and actress Jane Fonda — who's had a stunning transformation — on "I Weigh" to discuss topics like climate change and mental health. When discussing Fonda's work with climate justice, the "Grace and Frankie" star said, "When we are not dealing as individuals, but dealing as a collective, we have power" (via Vanity Fair). When speaking about the episode, Jamil said that she typically has young activists on to "help amplify their voices to other people." However, it was nice to have Fonda on, who is part of the generation "responsible for the issues," to discuss how they can work together to fix them. 
"I Weigh" moved from just being an Instagram account to becoming a podcast and YouTube show in March 2020 in an effort to expand its community (via TheWrap). This is just the beginning for Jamil and her work to make the world a more understanding and better place.