Inside Chrissy Teigen's Disturbing Tweet To Lindsay Lohan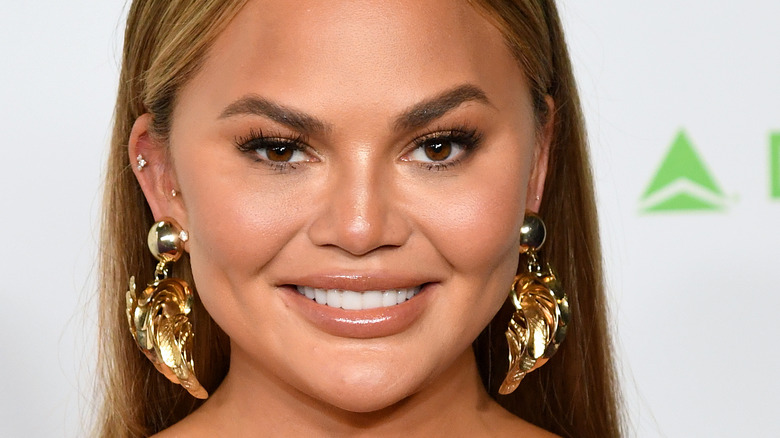 Kevin Mazur/Getty Images
Chrissy Teigen's Twitter account has recently come under scrutiny after model Courtney Stodden spoke out about Teigen posting tweets in 2011 saying she wished the then-teen would die. Teigen repeatedly took aim at Stodden in 2011 and 2012, and now a disturbing tweet about Lindsay Lohan from 2011 has also resurfaced, per The Daily Mail.
"Lindsay adds a few more slits to her wrists when she sees emma stone," Teigen wrote in a tweet posted in January 2011. Twitter user @Leyton shared a screenshot of Teigen's now-deleted tweet about the actress.
Joking about self harm is inexcusable under any circumstances, but Teigen's tweet is even more cruel considering the swirling rumors that Lohan was struggling with mental health issues and self harm at the time. Outlets including Female First, had reported on a phone call between Lohan's parents in which her mother Dina Lohan stated: "Her cutting herself and hurting herself? Yeah, it's bad Michael, it's bad."
In 2011 Lohan and her rep told E! News that the rumors of self harm were not true.
Dina Lohan has responded to Teigen's tweet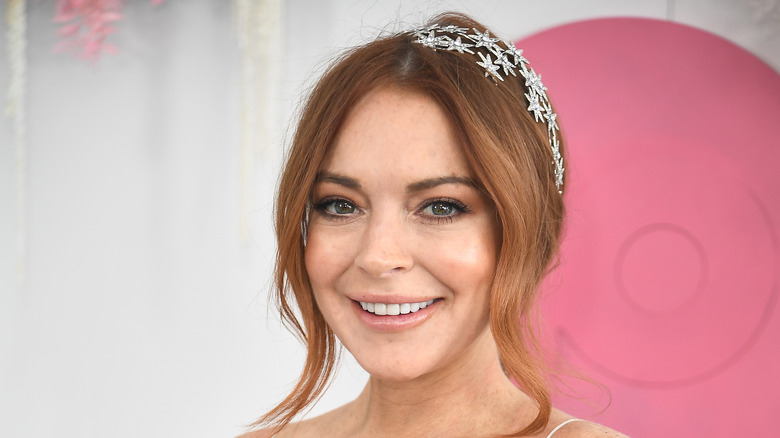 James Gourley/Getty Images
"The Parent Trap" star has yet to respond to Teigen's tweet, but her mom Dina has addressed Teigen directly.
"As a single mother of four children I have raised them to be kind, humble and non-judgmental," Dina said in a statement provided to Fox News. "That being said, I will not judge her words towards others but I stand firm in one looking into oneself and continue to learn and grow #ownyou."
Meanwhile, Teigen has issued a public apology to Stodden (via The Daily Mail). In a lengthy Twitter thread, Teigen claimed that she has also reached out to Stodden privately to express her remorse.
"I accept her apology and forgive her. But the truth remains the same, I have never heard from her or her camp in private," Stodden wrote in an Instagram post. "In fact, she blocked me on Twitter. All of me wants to believe this is a sincere apology, but it feels like a public attempt to save her partnerships with Target and other brands who are realizing her 'wokeness' is a broken record." Stodden shared a screenshot showing that they have been blocked from viewing Teigen's Twitter account.
If you or someone you know is struggling with mental health, please contact the Crisis Text Line by texting HOME to 741741, call the National Alliance on Mental Illness helpline at 1-800-950-NAMI (6264), or visit the National Institute of Mental Health website.