The Meaning Behind Juice By Lizzo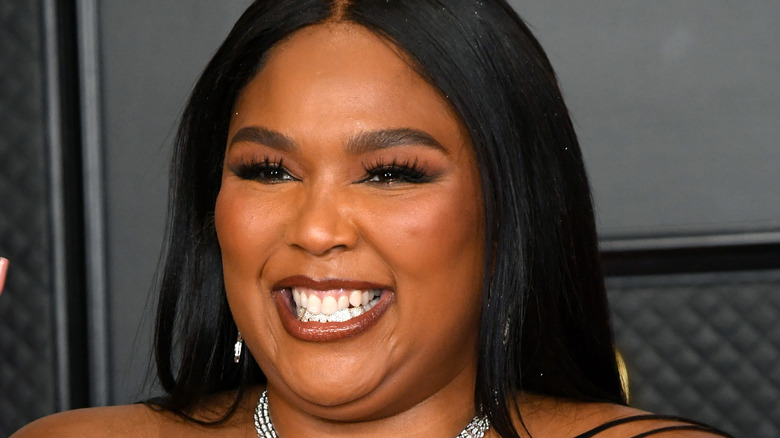 Kevin Mazur/Getty Images
When she's not grabbing headlines for encouraging body positivity, flirting with actor Chris Evans, or opening up about her mental health issues, three-time Grammy Award winner Lizzo sings chart-topping hits such as "Truth Hurts" and "Good as Hell." Known for such lyrics as "I'm 100% that b****," she often delivers upbeat and funk-inspired melodies that are easy to sing along to while making a statement, and her song "Juice" is no exception.
"Juice" — the song with which Lizzo made her Billboard R&B chart debut in January 2019, according to Pop Buzz — is featured on the album "Cuz I Love You" and was accompanied by an '80s-influenced music video that allows the rapper and singer to mimic workout videos, late night talk shows, and infomercials (via YouTube). Featuring the lines "I be dripping so much sauce / Gotta been looking like ragù," one might assume Lizzo is singing about food and drinks, but the catchy lyrics use modern slang to give them a deeper meaning.
Lizzo's song Juice is an anthem about self-confidence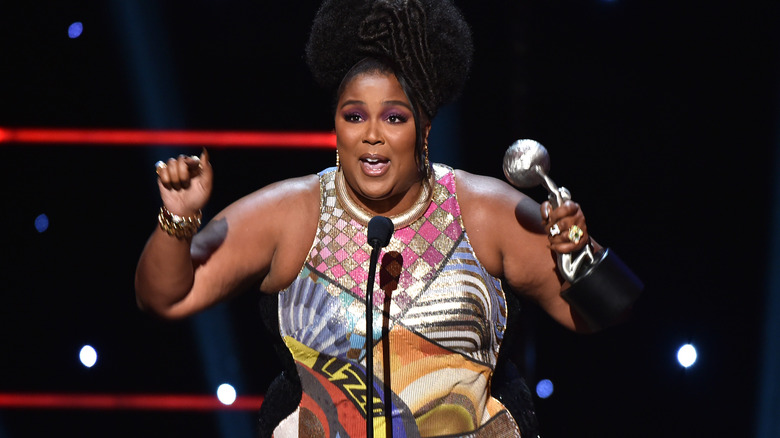 Aaron J. Thornton/Getty Images
The word juice became synonymous with the word respect following the 1992 movie "Juice," in which four inner-city teens struggle to obtain "the juice," also known as "power and respect," per EurWeb. Therefore, Lizzo's song title and meaning are all about self-respect and self-worth. With food and drinks used as metaphors throughout the song, Lizzo sings about being beautiful, successful, and confident: "No, I'm not a snack at all / Look, baby, I'm the whole damn meal."
During an interview with Hoda Kotb on TODAY, Lizzo said she had taken the lyrics of "Juice" to heart, especially the line "If I'm shining, everybody gonna shine," which she said had become her mantra. "It just speaks to everything," she explained. "If I'm happy on the inside, then everyone's gonna feel that joy that I have from the inside ... It just motivates you to want to live a better, happier life, especially for the people around you."