Chrissy Teigen's Mean Tweet To A Teen Mom Star Explodes On Twitter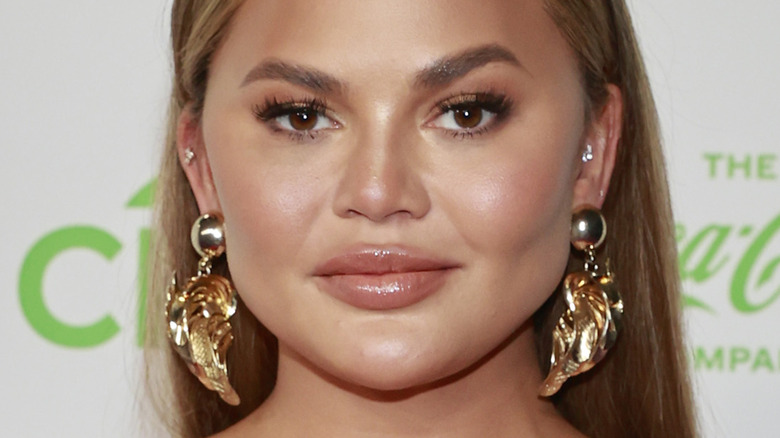 Emma Mcintyre/Getty Images
Chrissy Teigen is learning the hard way about the truth of the saying "Say it, forget it; write it, regret it." Thanks to the wonders of social media, some nasty things the model-turned-TV personality said years ago are coming back to haunt her — and the list of people she hurt is getting longer. 
It started when Courtney Stodden gave an interview to the Daily Beast (as reported by The Cut), revealing the harsh criticism they took following their divorce from Doug Hutchinson, whom they married at just 16. (Stodden now identifies as non-binary with they/them pronouns.) Among the cruelest reactions Stodden received were messages from Teigen. The model "wouldn't just publicly tweet about wanting me to take 'a dirt nap' but would privately DM me and tell me to kill myself," Stodden said. "Things like, 'I can't wait for you to die.'" 
The shocking news was quickly followed by similar accusations from other young celebs. Dina Lohan reposted a venomous tweet Teigen had written about daughter Lindsay in 2011, and a snarky remark she made about young Oscar nominee Quvenzhané Wallis also came to light. Now, a former reality star has come forward with her own accusation. As the Daily Mail reports, Farrah Abraham of "Teen Mom" recently appeared on Fox News to reveal that in 2013, Teigen wrote a tweet calling her a foul word related to her sexual activity.
A Teen Mom star says Teigen called her a rude name online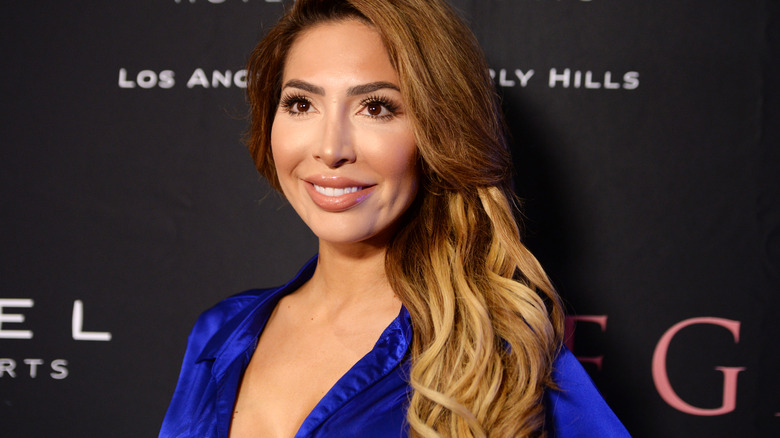 Amanda Edwards/Getty Images
Abraham explained that at first, she dismissed the comment as being a one-time slam from "a desperate music video groupie and model," but when she saw that Chrissy Teigen had targeted so many other young celebs, she felt compelled to speak out. She suggested that Teigen's behavior could be a sign of illness: "She does not need to target young women or other people. I hope she gets mental help and therapy. I would definitely take out the alcohol. No woman should be treating other women like that."
Teigen wrote a long tweeted apology to Stodden, saying she was "mortified and sad" at having been "an insecure, attention-seeking troll." The confession has gotten more than 36,000 likes, plus reactions ranging from the forgiving ("You're not the same person you were back then. You give people a lot of hope and joy in the world," wrote one) to the unconvinced ("We all know that Chrissy isn't a nice person, so this comes as no surprise whatsoever!" said another). 
As of this writing, the model has not yet responded to Lohan's and Abraham's accusations, but even if she does, it may not be enough to save her brand. Target has already dropped her "Cravings" cookware line from their website, per the NY Daily News, although a store spokesperson has said the decision was based on Target's decision to focus on its own store-branded products.