New Revelations About Bill Gates' Personal Life Are Raising Eyebrows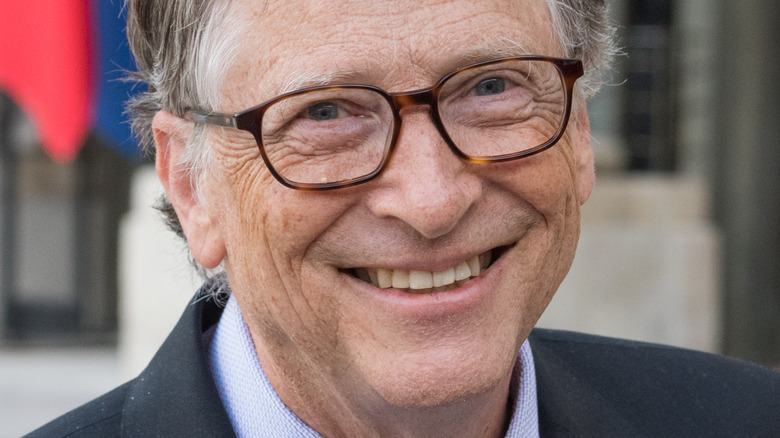 Shutterstock
Not long after Melinda and Bill Gates announced their divorce, reports began emerging about Bill Gates and his hard-partying ways. Gates biographer James Wallace tells the Daily Mail that before he got married, Gates was "no choir boy," that he had "a life," and that his womanizing had strained his relationship with Melinda French. And while one friend had said that Gates had remained faithful to his wife since they were married in 1994, new revelations indicate that that may not have been the case.
The New York Times now reports that Bill Gates was known for what it referred to as "questionable behavior," and that he had courted women who worked for him both at Microsoft and at the foundation which bears both his and his wife's names. It cited one example where Gates had attended a presentation involving one Microsoft employee in 2006; after the meeting, he emailed the woman and asked her to dinner. "If this makes you uncomfortable, pretend it never happened," he reportedly then said by email — which she did. 
It then refers to another incident involving Gates and another woman who was working with the Bill and Melinda Gates Foundation. During a cocktail party, he reportedly told the woman that he wanted to see her and asked her out to dinner, and she laughed to avoid giving an answer. At least six employees tell the paper that Gates' behavior created an uncomfortable workplace.
Gates' conduct was subject to an internal investigation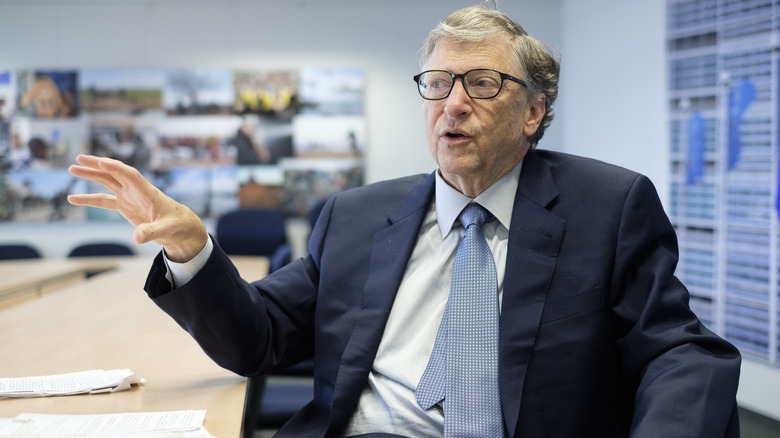 Thierry Monasse/Getty Images
Another shocking revelation was made by The Wall Street Journal, who said Bill Gates was made to step down in 2020 as Microsoft's chairman because he was the subject of an investigation over an inappropriate relationship. The resignation, which was announced on March 13, 2020, had raised eyebrows at the time, because he stepped down just three months after he was re-elected. Back then, he said he was stepping down to focus on his philanthropic efforts. He also gave up his seat on the board of Berkshire Hathaway, which is run by Warren Buffet.
"Microsoft received a concern in the latter half of 2019 that Bill Gates sought to initiate an intimate relationship with a company employee in the year 2000," one company spokesman told the paper. "A committee of the Board reviewed the concern, aided by an outside law firm to conduct a thorough investigation. Throughout the investigation, Microsoft provided extensive support to the employee who raised the concern." The board was reportedly made aware of the letter in 2019, and they had talked about hiring an external party to investigate the matter, but Gates resigned before the investigation was completed.
Bill Gates had ties to Jeffrey Epstein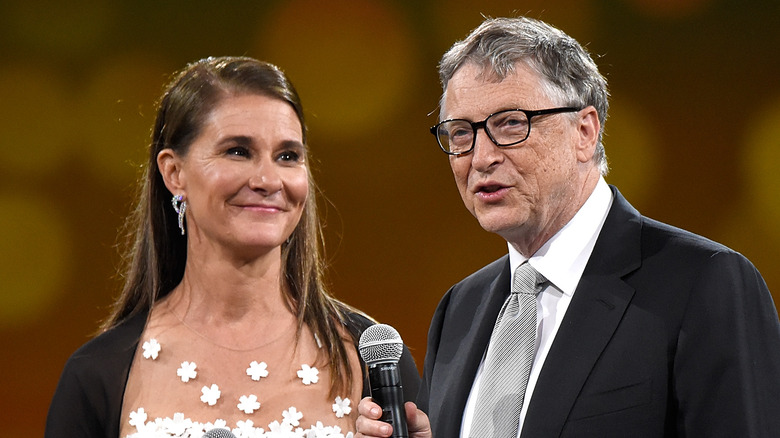 Kevin Mazur/Getty Images
These latest revelations come days after The New York Times reported that Bill Gates had met several times with Jeffrey Epstein, who is a convicted sex offender, though the Microsoft founder has said he "didn't have a business relationship or friendship" with him. It was later revealed that after his first meeting, Gates emailed colleagues, saying, "His lifestyle is very different and kind of intriguing although it would not work for me." His spokeswoman, Bridgitt Arnold, has said he was referring to the decor of Epstein's home and his habit of bringing people in to meet the tech mogul.
Arnold has also since said that Bill Gates regrets ever meeting with Epstein and recognizes it was an error in judgment to do so. She said Gates had recognized "that entertaining Epstein's ideas related to philanthropy gave Epstein an undeserved platform that was at odds with Gates' personal values and the values of his foundation."
Melinda and Bill Gates announced their divorce on social media on May 3, but did not specifically say why they were ending their marriage after 27 years (via Twitter). In her petition, Melinda Gates had said that her marriage was "irretrievably broken" (via NBC).