Kathryn Hahn Shared An Inspiring Message In Her MTV Movie & TV Awards Acceptance Speech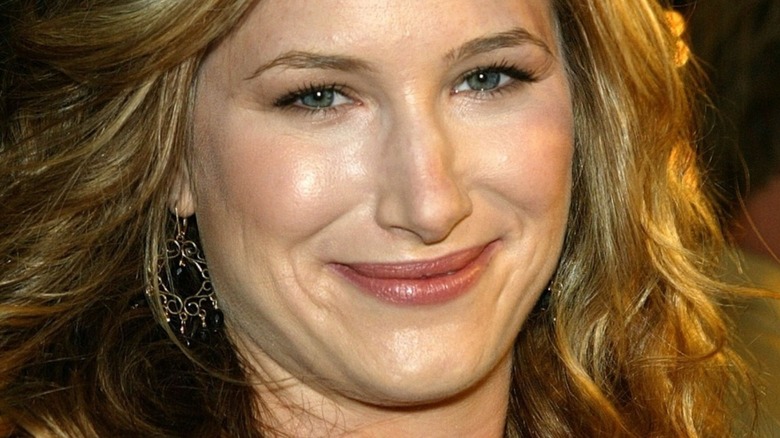 Carlo Allegri/Getty Images
Movie awards don't distinguish the good guys and the bad ones, so we've got to be grateful there is the MTV Movie & TV Awards, which looked specifically at best villain performances of the year. And while the competition was tight: Aya Cash in "The Boys," Ewan McGregor in "Birds of Prey," Giancarlo Esposito in "The Mandalorian," and Nicholas Hoult in "The Great" (via MTV), the popcorn prize went to Kathryn Hahn for her dual role as Agnes/Agatha Harkness in "WandaVision." Hahn's win gave the show a total of four Golden Popcorns: Best Show, Best Performance in a Show, Best Fight, and Best Villain (via Film Updates). 
But Hahn didn't just make waves for her portrayal as the bad witch, her acceptance speech shoutout also showed audiences why she rocked both on "WandaVision" and in real life. She said, "Throughout history, witches have been scary because they stand in their own power ... to all my witches out there, let's use that power for good" (via Twitter).
Social media was delighted by Hahn's win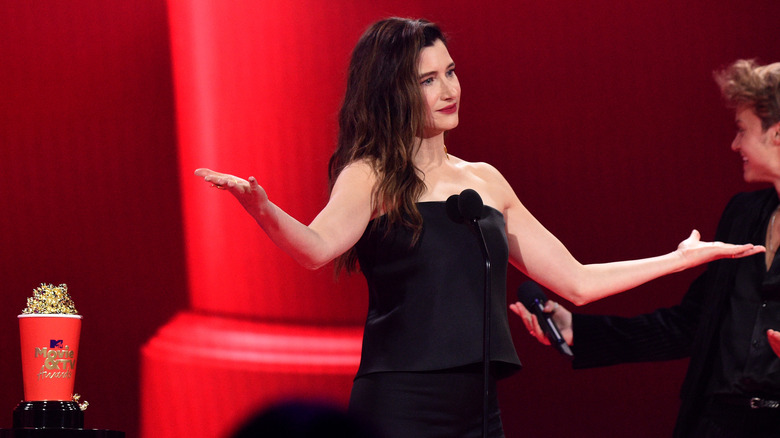 Kevin Mazur/2021 MTV Movie And TV Awards/Getty Images
Social media erupted in a virtual cheer after Kathryn Hahn's win — and her speech and inspiring message — was announced. Many users responded to MTV's announcement: "It was Kathryn Hahn all along!  Congrats on your Best Villain win for your role in #WandaVision at the #MTVAwards!" one viewer tweeted. Another quoted Hahn's speech, "To using your power for good," while a few others simply shouted out "DESERVED" (via Twitter). 
Time described the original Agnes character as a "chaotic, evil presence" instead of a pure villain, which Hahn portrayed to a T. The original Agnes was said to be thousands of years old, and she even had a star turn during the Salem Witch Trials, as a being that turned in members of her group or coven, so the weak witches could be culled. A super storyline, along with great acting, helped to make "WandaVision," at one point, the most popular TV show in the world (via Screen Rant).