Inside Rory McIlroy's Relationship With Ex Caroline Wozniacki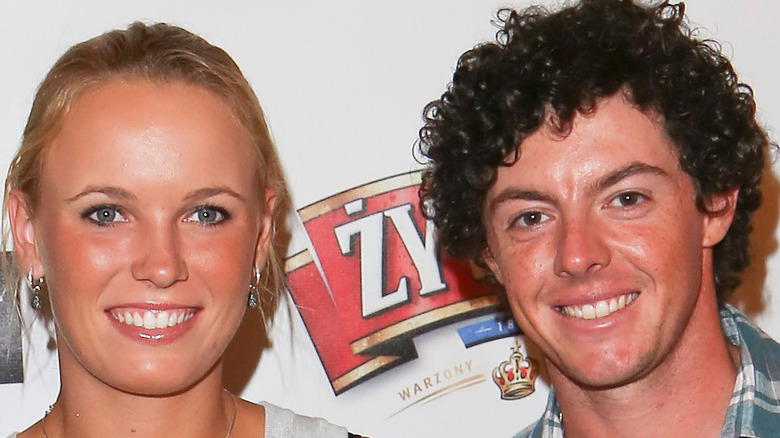 Charles Norfleet/Getty Images
While Irish golfer Rory McIlroy and Danish tennis player Caroline Wozniacki are well-known for their professional sports careers, years ago they were in the news because of their romantic relationship — and how it ended.
The couple started dating in 2011, and McIlroy reportedly proposed on a boat in Sydney Harbor on New Year's Eve 2013 with a £100,000 ring (per Bleacher Report). But McIlroy broke things off with his fiancée — during a three-minute phone call — just a few days after their wedding invitations were mailed out (per The Times of London). He later told the Irish Sunday Independent that he couldn't handle being in such a high-profile relationship.
"I thought at the time that being with someone that was in a similar position to you was the obvious answer," McIlroy said. "But it isn't, because you can never get away from it. You can never detach yourself and try to come back to the real world."
It wasn't surprising that Wozniacki didn't appreciate the way McIlroy decided to end their engagement. "I was shocked. I thought at least it would be face to face or something but there was nothing. It was a phone call and I didn't hear from him again," she revealed (per The Guardian). "It was very hard because he made it very public from the start. He put out a press release and all of that so it just got put in my face."
Rory McIlroy and Caroline Wozniacki have both moved on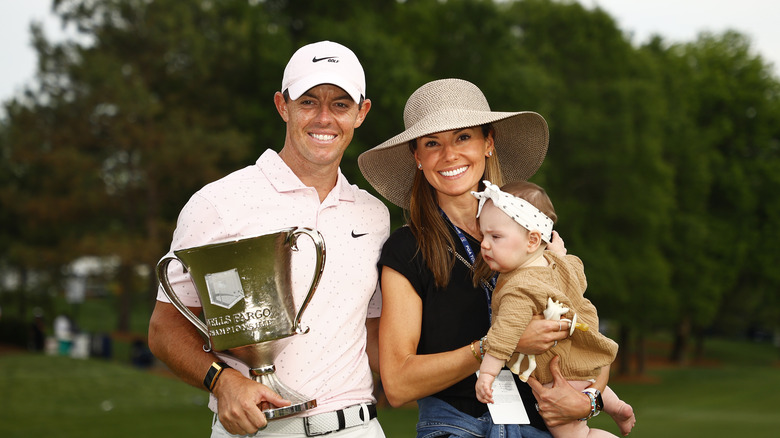 Jared C. Tilton/Getty Images
Although Caroline Wozniacki was deeply hurt by the way her then-fiancé Rory McIlroy ended their engagement, she found love again. She married retired NBA player David Lee in Italy in 2019, the same year she retired from tennis after being diagnosed with rheumatoid arthritis. Earlier this year, the couple announced they were expecting their first child, a girl.
"I've always told myself, when the time comes, that there are things away from tennis that I want to do more, then it's time to be done. In recent months, I've realized that there is a lot more in life that I'd like to accomplish off the court," she wrote to announce her retirement, according to People. "Getting married to David was one of those goals and starting a family with him while continuing to travel the world and helping raise awareness about rheumatoid arthritis (project upcoming) are all passions of mine moving forward."
McIlroy has also moved on, marrying American socialite Erica Stoll in 2017 at a star-studded wedding that featured performances by Stevie Wonder and Ed Sheeran. They welcomed their first child, daughter Poppy Kennedy McIlroy, on August 31, 2020 (per Golf Monthly).