What Lana Condor Really Thinks Of A Possible To All The Boys Spinoff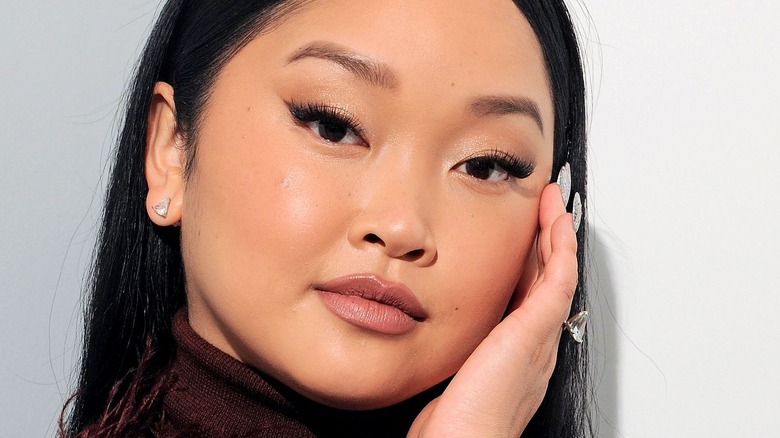 Stefanie Keenan/Getty Images
The "To All The Boys" movies officially concluded in early 2021 when the third and final film in the trilogy was released on Netflix. The movies, which starred Lana Condor as Lara Jean Covey, were a huge hit with fans. The films were adapted from the Jenny Han books of the same name. Now, rumors of a spinoff series are beginning to circulate. Deadline reported back in March that there were talks of a TV series focusing on Lara Jean's younger sister, Kitty Covey, played by actress Anna Cathcart. Kitty was the breakout character of the films, as she stole scenes left and right. Cathcart is reportedly on board to reprise the role if the series were to come to fruition. Of course, Han would also be named creator, writer, and executive producer of the potential project. 
While fans loved seeing Kitty on their screens, they would obviously wonder if Lara Jean would be returning to make cameos and guide her little sister as she goes through the ups and downs of navigating high school life. When asked about possibly returning to the franchise, Condor didn't hold back her opinions, revealing that she would definitely be game to step back into the LJ's iconic combat boots (via Who What Wear). Of course, the return would raise a lot of questions about Condor's character.
Lana Condor opens up about returning for 'TATB' spinoff and Lara Jean's future with Peter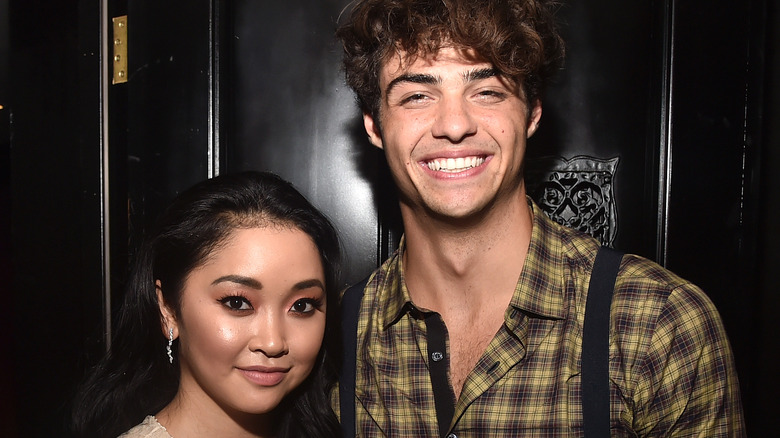 Alberto E. Rodriguez/Getty Images
Entertainment Tonight caught up with Lana Condor at the MTV Movie & TV Awards on Sunday night, and they couldn't help but mention the possibility of a "To All The Boys" spinoff starring Kitty Covey. Condor excitedly revealed that she would return to reprise her role as Lara Jean Covey and support her on-screen little sister. "I would absolutely support anything that Anna Cathcart does because I think she's amazing and I think she did such a great job with Kitty. I love the 'To All the Boys' world more than I think people understand. Like I, myself am a huge fan, so I'm always open to visiting that universe again because it was one that was really kind and beautiful."
Of course, Lara Jean's return would raise questions about the status of her relationship with boyfriend Peter Kavinsky (Noah Centineo). At the end of the final film, LJ and Peter stay together and strive to make their long-distance relationship work despite going to different colleges. Condor is now sharing her thoughts on the couple's future. "I kinda have this feeling that they're not gonna make it through college, but they're gonna come back! It's gonna be fine. Everything's gonna be fine, when they're like 40," Condor assured fans. No official word for the "TATB" spinoff has been announced at this time.