The Real Reason Colton Underwood Is Shutting Down Questions About His Sex Life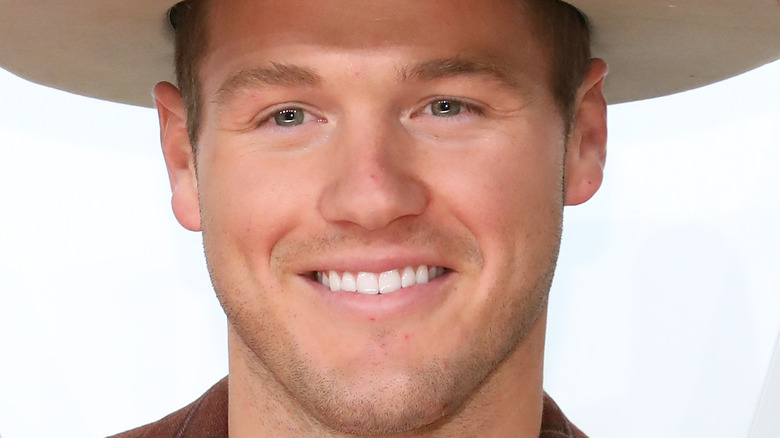 Taylor Hill/Getty Images
Former "Bachelor" star Colton Underwood sent Bachelor Nation fans into a complete tailspin after he came out as gay during a pre-taped segment on "Good Morning America" in April, telling Robin Roberts, "I've ran from myself for a long time. I've hated myself for a long time. And I'm gay. And I came to terms with that earlier this year and have been processing it. And the next step in all of this was sort of letting people know."
Although Underwood received a ton of support from fans and celebs after he came out, some criticized the 29-year-old former football star for "monetizing" his story. His "GMA" segment also brought up his sketchy past with ex Cassie Randolph,  who filed a restraining order against Underwood in September of last year after he allegedly stalked her and put a tracking device on her car (via Variety). Raffy Ermac, who is the editor in chief of the LGBTQ website, Pride, said that while Underwood's public coming out was "brave," it shouldn't erase his past problematic behavior. Sharing,"we shouldn't be glorifying someone who has this history of allegedly stalking a woman," Ermac said.
Underwood's response to a fan question about his sex life has social media talking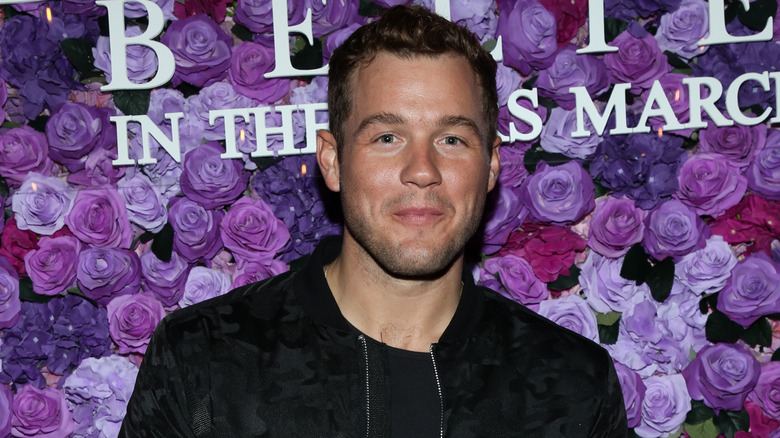 Paul Archuleta/Getty Images
Colton Underwood — who wasted no time plugging his new Netflix series during an informal Q&A session on his Instagram Sunday — had an interesting response to a fan who asked an "inappropriate" question about how many men the reality star has slept with.
"Let me vent for a second," he wrote in a lengthy response posted to his Instagram Story (via People). "Questions like this are inappropriate. I understand you might know me from the bachelor where I shared a lot about my personal life. I have set boundaries and I'm respecting myself in a way that will lead me to a healthier life. I never asked to be labeled as the virgin bachelor and have people feel the security to ask me questions about my sex life ... I'll share what I want and this won't be one of those things."
Underwood's response got social media users talking, with one Twitter user writing, "Cool story, bro- but I'm also done with spotlighting abusers like Colton Underwood," in response to the former "Bachelor" lead being fed up with questions about his sex life. One fan, however, showed their support for Underwood by writing, "Good for him. He has every right to share or not share whatever he wants. He's not an entertainer or public figure; he's just a dude that got suckered into doing a reality show."