The Real Reason Friends Ended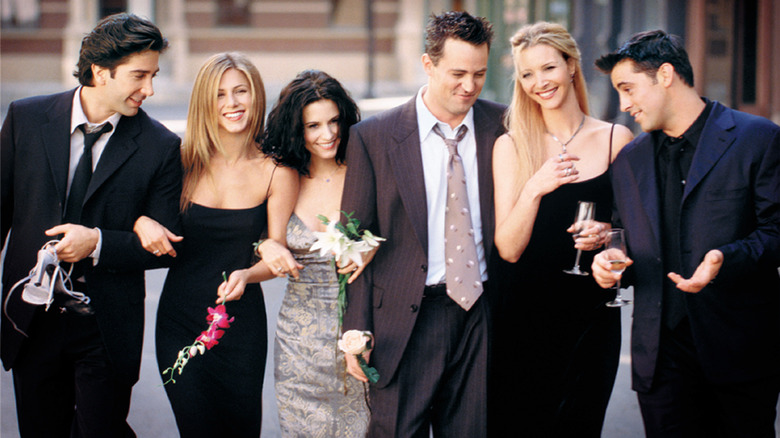 Getty Images/Getty Images
Almost two decades after the show wrapped up for good, the beloved '90s sitcom "Friends" is still held close to the hearts of many. Per HuffPost, the NBC series made its debut way back in 1994, and charted the lives of six best pals living and loving in New York City for a total of ten seasons and 236 episodes. When the show eventually came to a close in May 2004, a massive 52.5 million viewers tuned in to bid farewell to Phoebe, Monica, Ross, Rachel, Joey, and Chandler. But, why did "Friends" actually come to an end? 
According to Screen Rant, a continuation of "Friends" beyond season ten was apparently never on the cards — even if all the cast members wanted to continue. Commenting on why the sitcom came to an end, show creators David Crane and Marta Kauffman explained that the tenth and final season was purposely written to bring the characters' stories to a close, and, although fans were still tuning in, it took the pair "a while to get on board with the idea of season ten" as they wanted to ensure they had a good enough reason to bring the show back for another run. 
Not all cast members were happy about the show's end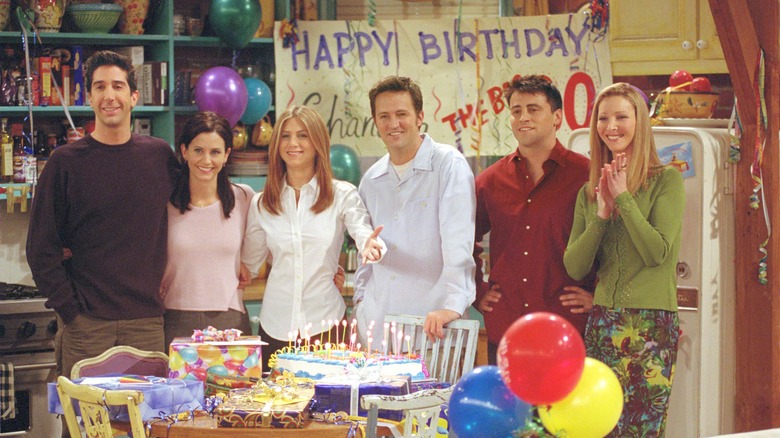 Getty Images/Getty Images
During a previous interview with the Television Academy Foundation, cast member Lisa Kudrow — who played Phoebe Buffay in the hit sitcom — expressed that, although she enjoyed creating the series, she and other members of the cast and crew felt that season ten was the right time to end the show. According to Showbiz Cheat Sheet, the actress said at the time, "For the writers, I know it was becoming a challenge to keep Ross and Rachel apart. It had been nine years already. And for the cast, some people just felt ready to move on and be done."
Kudrow continued, "And other people felt like, 'No, you don't leave until they ask you to leave. This is like a part-time job and we have so much fun together.' Some people had different opinions about that, but we did ultimately decide we'll do part of a season."
In contrast, "Friends" star Matthew Perry, otherwise known as Chandler Bing, revealed that he wished the sitcom didn't end when it eventually did. Speaking on The Hollywood Reporter's Emmy Roundtable back in 2013, Perry reflected on his time working on the NBC hit, asking himself "Why in the world did we stop?" The actor continued, "We all decided, 'You know what? Let's stop.' I'd love to get in a time machine right now and go, 'Let's not stop.'"