Here's What Rihanna Eats In A Day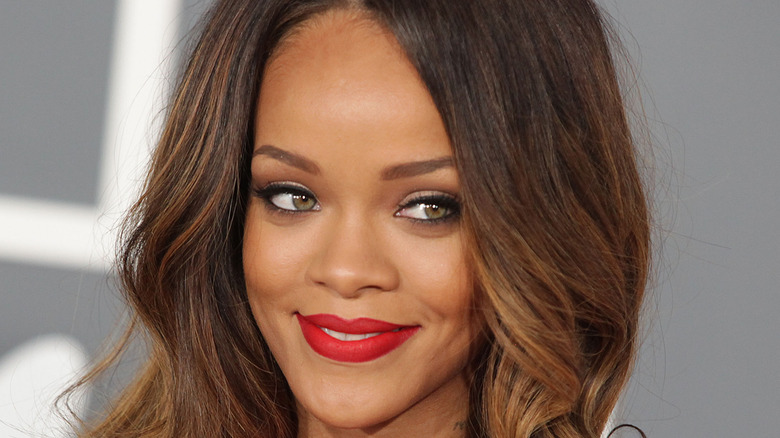 Shutterstock
Rihanna always manages to look slim and fabulous, so it's sometimes surprising when she speaks about her food choices. 
Not only did she tell Ellen DeGeneres that she keeps snacks such as Cheetos and Oreos on her tour bus, (via Elle), but she loves snack food so much she recently invested in the Black female-founded snack company Partake Foods, according to The Jasmine Brand. Partake Foods specializes in allergy-friendly and vegan food, so her food choices aren't always questionable. 
The Fenty mogul also has the benefit of a personal chef to keep her eating in check on a daily basis. Debbie Solomon shared details of her famous client's diet in an interview with Bon Appetit, and it turns out Rihanna enjoys a healthy meal for breakfast, lunch, and dinner — with plenty of late-night snacks included, too. Apparently, it all started when the young chef sent a meal of curried chicken with rice, peas, and plantains upon request to Sony Studios one day.
Rihanna loves foods with a Caribbean flavor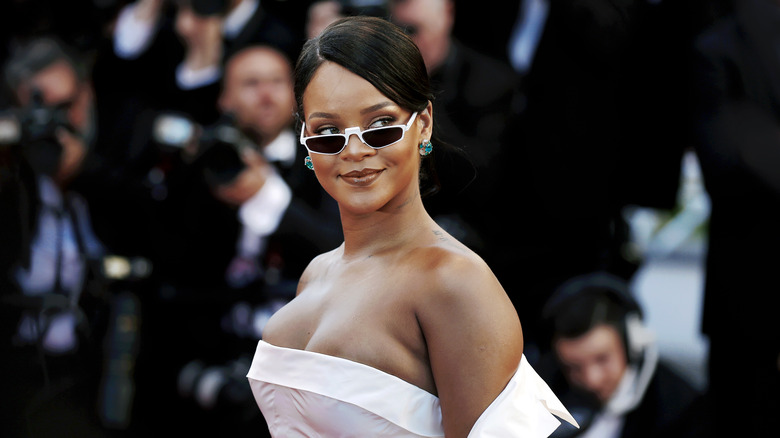 Shutterstock
Debbie Solomon told Bon Appetit that she snagged her job as personal chef for the pop icon after sending a handful of requested meals to Sony Studios, only to find out later Rihanna had been requesting her food. 
Solomon learned a lot about her client in her first weeks on the job, noting, "First was Super Bowl at her house. Deep end. Then her 25th birthday party in Hawaii. Then tour. I didn't know what the f**k I was doing."
To give her a helping hand, Rihanna's mother worked with the Jamaican-born chef to organize a menu that included flavors from the Barbadian and Guyanese food Rihanna grew up eating in the Caribbean. Solomon called the pop superstar "a moody eater," so she keeps every protein on hand, along with a selection of vegetables, rice, and pasta. "[With previous clients] I would send in a menu on a Sunday or Monday and they would pick for the week, and then I'd be able to shop and prep, but this is nothing like that," she added. "We don't know what we're gonna want to eat tomorrow, so why even pick today?"