The Truth About Shannen Doherty's Dating History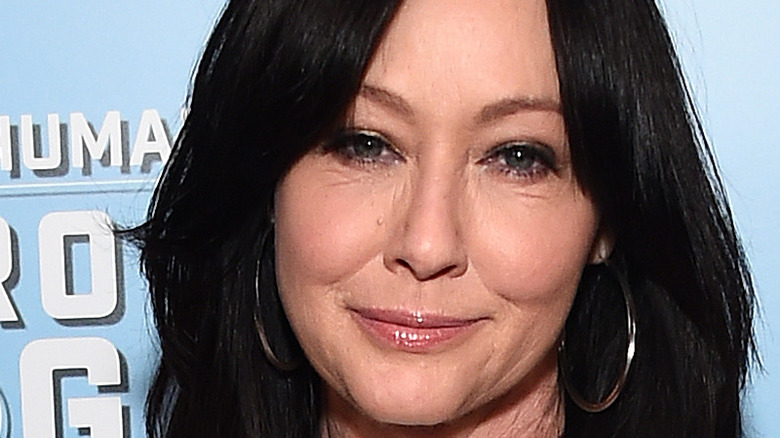 Shutterstock
American actress Shannen Doherty built a successful career in Hollywood after starring in cult classics such as "Mallrats" and "Heathers" (via IMDb), and she was catapulted to international fame after playing Brenda Walsh on "Beverly Hills: 90210." As such, Doherty is often appropriately celebrated as one of the ultimate icons from the 1990s.
Doherty has also been through her fair share of relationships. Per Who's Dating Who, she has been married three times. Doherty was married to Ashley Hamilton from 1993 to 1994, Rick Soloman from 2002 to 2003, and has been married to her current husband, Kurt Iswarienko, since 2011. 
Doherty was also previously engaged to Rob Weiss, Dean Factor, and Chris Foufas. Between marriages and engagements, Doherty dated quite a few men. There have also been several relationships with men who didn't put a ring on her finger. That list includes Jason Pomeranc, Judd Nelson, Julian McMahon, Luke Perry, and Vince Neil.
Shannen Doherty is still battling stage 4 cancer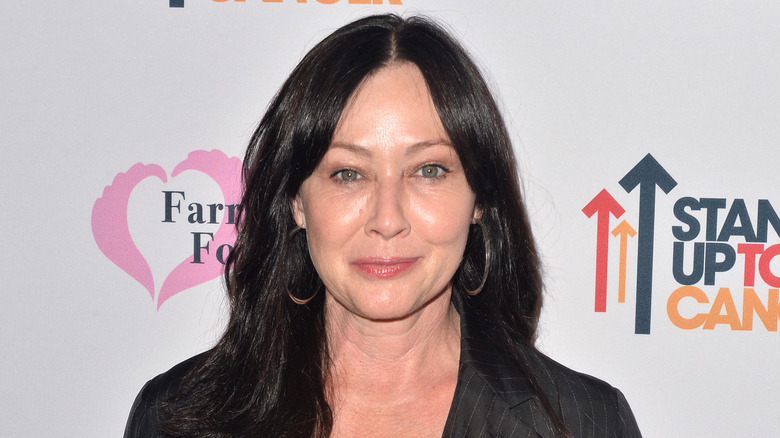 Jerod Harris/Getty Images
Shannen Doherty was diagnosed with breast cancer in 2015 (via Health). After undergoing a grueling combination of chemotherapy and radiation, as well as a single mastectomy, she went into remission. Her remission only lasted a few years, though. In 2020, she revealed that she had been keeping her Stage IV breast cancer diagnosis a secret for a year.
Fortunately, the "Charmed" star has a strong team around her, and in 2020 she told Elle that she sees herself living at least another decade. "I feel like I'm a very, very healthy human being," she said. "It's hard to wrap up your affairs when you feel like you're going to live another 10 to 15 years."
Her husband has been a crucial part of that team. In the same interview, he explained that Doherty is vibrant. "I think people have a mental picture of Stage IV cancer as someone sitting in a gray hospital gown, looking out a window on their deathbed," he said. "I don't see a cancer patient when I look at Shannen. I see the same woman I fell in love with. She looks healthy and vital."