Meghan Markle's Childhood Sweetheart Has Something To Say About Her Today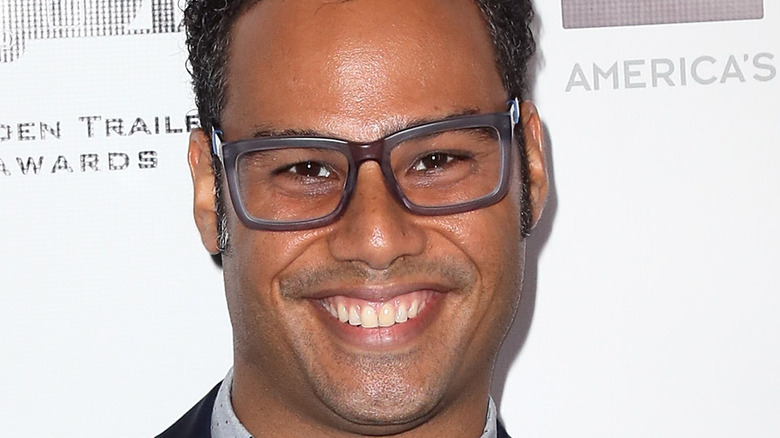 David Livingston/Getty Images
Meghan Markle's first boyfriend, Joshua Silverstein, recently appeared on the British morning show "Lorraine" to give his opinion on Markle's interview with Oprah Winfrey. Silverstein is a Los-Angeles based actor with acting credits in a variety of low-budget films and TV shows (via Daily Mail and IMDb). According to Silverstein, the pair met when they were just 13 years old at the U.S. Agape Theater Program, a summer camp that focused on drama games and spiritual practice (via Express).
During his interview on "Lorraine," Silverstein commended Markle for speaking out about the Royal Family. "Meghan did Oprah and was very honest and transparent with her experiences," he said. "There's a history of racism within the royal family that goes way back to the transatlantic slave trade. The fact Meghan is able to get on TV and bravely talk about that is awesome" (via Daily Mail). While Silverstein received backlash for his comments, he already knew that he would be criticized. "'Whenever people of color speak out against oppression and racism, genuinely there's a huge backlash. So, the fact she got up and spoke about that even knowing it could create a lot of tension between her and her family, I thought that was really courageous on her part," he explained.
Meghan Markle and Joshua Silverstein's history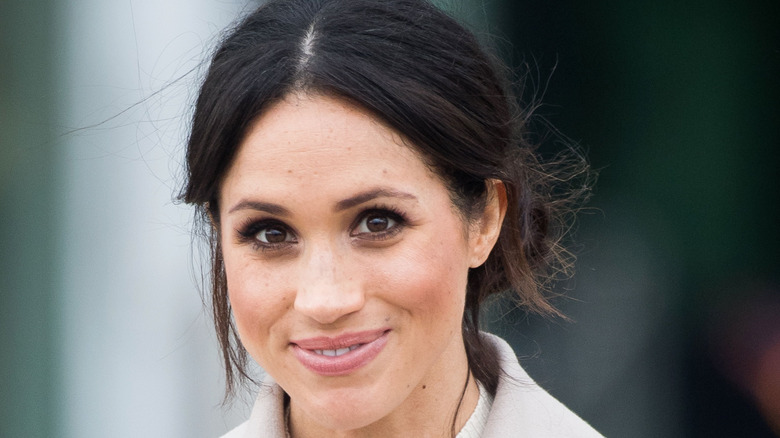 Shutterstock
Joshua Silverstein previously told biographer Sean Smith that he and Meghan Markle bonded over their dual heritages, per Express. Markle's friends and Silverstein's friends cajoled the two into dating, and they soon began calling each other every evening. However, things fell apart when the young couple went to a cinema with their friends to watch "Clueless."
Silverstein told the Daily Mail that he and his friends decided to ditch the movie before it ended. Unfortunately, the young actor didn't realize that he was leaving during the kissing scene. "Meghan didn't appreciate that I left my girlfriend during the kissing scene," he said. "I think I just couldn't relate to a bunch of privileged white people in a movie. So, I said, 'I'm going outside.' She wanted to stay, so she watched the rest of it with other friends of ours." It didn't take long after that for Markle to gently break up with Silverstein, though the pair remained friends during the summer.
Many people listening to this childhood story have criticized it for being irrelevant, because Silverstein has not seen or heard from Markle in years. Those who watched "Lorraine" even accused Lorraine Kelly of "scraping the barrel" in trying to find more dirt on Markle, via The Independent. However, others have praised Silverstein's kind words in light of the criticism Markle received after the Oprah interview.