The Sad Reason Talullah Willis Punished Herself Throughout Her Childhood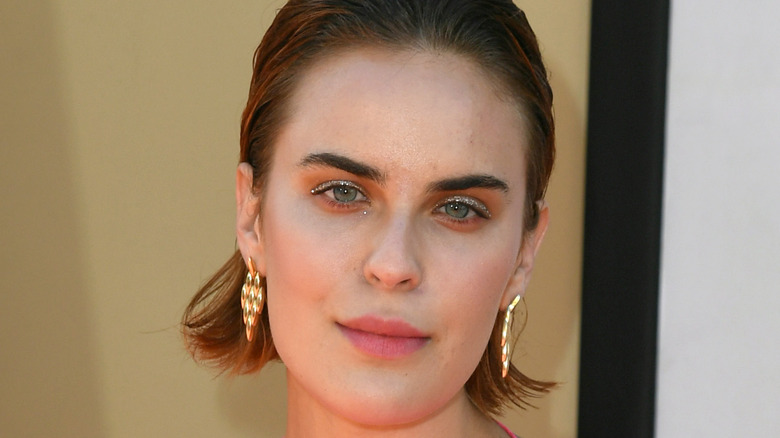 Kevin Winter/Getty Images
Tallulah Willis may be most recognizable as the youngest daughter of Hollywood A-listers Demi Moore and Bruce Willis. However, living in the shadow of her parents' fame hasn't been easy for Tallulah. According to Glamour, Bruce and Demi's daughter was diagnosed with body dysmorphic disorder when she was just 13 years old. "I recall very specifically I was in a New York hotel room when I was 13 (before social media was such a huge thing), looking at a photo of myself online. I broke down in tears as I started to read the comments. I thought I am a hideous, disgusting-looking person. I might be nice and I might be kind, but I'm a really unattractive human being," Tallulah previously stated.
In 2015, at the age of 20, Tallulah checked herself into rehab after her older sister, Scout, got through to her. She received treatment for an eating disorder as well as substance abuse and depression. When speaking about her addiction issues, Tallulah admitted that she began to use drugs to escape from her depression when she started college. "I was so removed from my body and from my mind that it was like I was living in a cardboard replica of what life should be. Not even so much because I was doing drugs but because I was so sad and so unhappy," she stated (via Teen Vogue). Now, Tallulah is sober and speaking out about her issues yet again.
Tallulah Willis shares heartbreaking message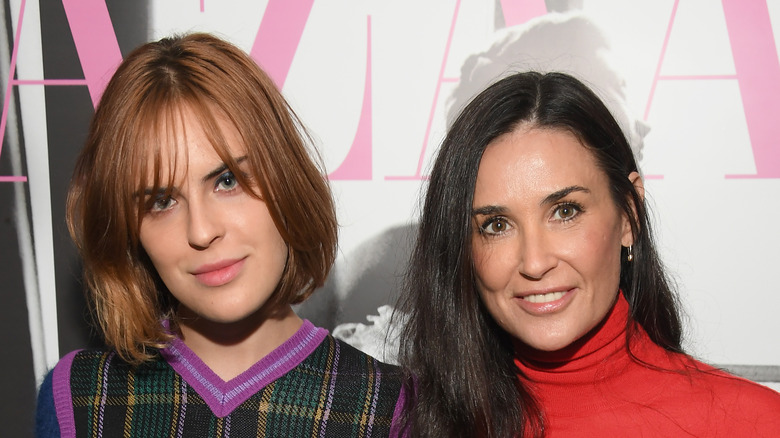 Matt Winkelmeyer/Getty Images
According to People, Tallulah Willis took to social media to share a very personal message. Tallulah posted photos of herself next to her famous mom, Demi Moore, and spoke out about comparing herself to Moore over the years while dealing with body dysmorphia. "Took me way too long to realize that: A. Aging happens without your control, time passes and your face can change," she wrote in the caption of the post. "B. I punished myself for not looking like my mom, after being told I was [Bruce Willis'] twin since birth — I resented the resemblance as I believed wholly my 'masculine' face was the sole reason for my unlovability — FALSE!"
The caption continued, "I was/am inherently valuable and worthy, at any life stage, at any size, with any hair do! (As are you)."C. You need to soothe the wound within your soul before trying to 'fix' the outsides."  Tallulah also went on to give advice to all those struggling with the same issues. "We all want to feel good, and confident but when it creeps into a deeper, spookier place where it begins to devour your essence bit by bit, ask for help. Do not feel ashamed, this is not a 'stupid, vain issue' this is a genuine psychological pain and I see you so clearly and witness the validity in your struggle." In addition to working to overcome her struggles, Tallulah also has another reason to smile (via USA Today). She announced her engagement to Dillon Buss earlier this month.
If you are struggling with an eating disorder, or know someone who is, help is available. Visit the National Eating Disorders Association website or contact NEDA's Live Helpline at 1-800-931-2237. You can also receive 24/7 Crisis Support via text (send NEDA to 741-741).