Andy Reid's Net Worth: The Kansas City Chiefs Coach Is Richer Than You Think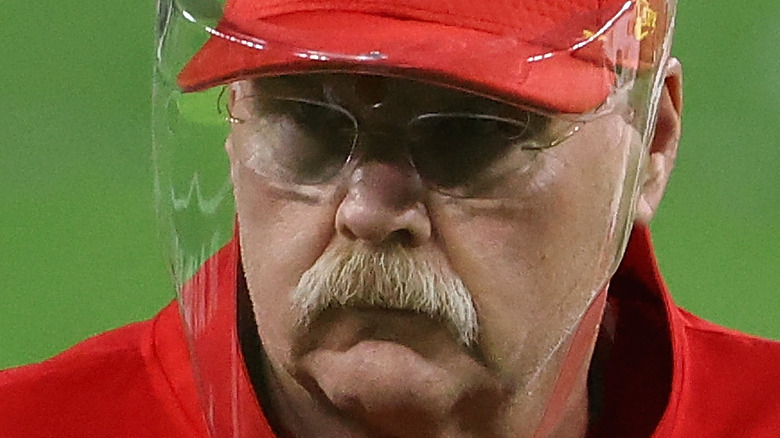 Christian Petersen/Getty Images
Andy Reid is well-known as the coach of the Kansas City Chiefs. He has a long history in football and previously worked as the head coach for the Philadelphia Eagles from 1999 to 2012.
Reid is the kind of coach who is nearly universally adored by players, fans, and fellow coaches. Eric Bieniemy spent a year playing for Reid's Philadelphia Eagles team and then ended up joining the Chiefs as a coach alongside the man himself. He told ESPN that Reid has a way of making players and coaches belong. "When I went on that trip and I visited the Philadelphia Eagles, I felt at home," he said. "I felt a part of something. I felt a part of the building block that was necessary to help them to start it off. I was a part of a foundation that Coach wanted to lay."
That kind of dedication definitely comes at a price, and it's one that enables Reid and his wife to live quite comfortably. Celebrity Net Worth reports that Reid has an annual salary of $7.5 million and a net worth of approximately $30 million.
Players feel like Andy Reid deserves everything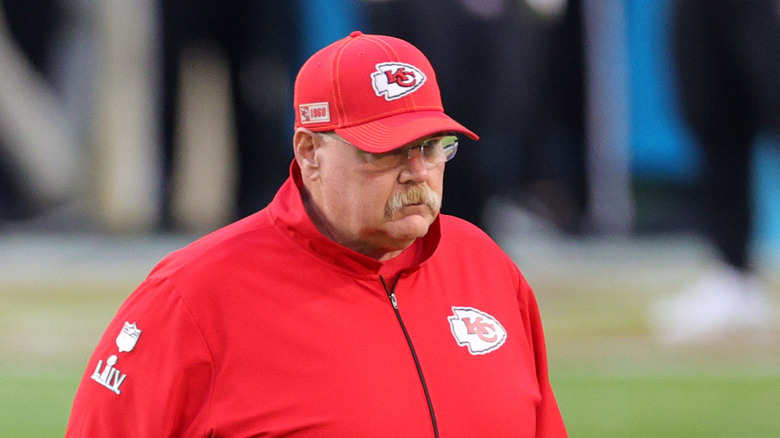 Andy Lyons/Getty Images
According to Sporting News, Andy Reid is one of the highest-paid coaches in the NFL. His players and fellow coaches definitely seem to believe that he deserves every single good thing that comes his way.
Geoff Schwartz, who played for the Kansas City Chiefs in 2013, told ESPN that Reid is exactly the kind of coach that a player needs. "I can't remember anyone who didn't like playing for him, and I can't imagine why anyone wouldn't like playing for him," he said. "He's everything you want in a coach."
Travis Kelce, who plays for Reid as a tight end, echoed this praise. He points out Reid's coaching methods aren't a secret, and they really work, saying, "He puts guys in different positions on the field to succeed and maximizes their strengths, which is why he's such an unbelievable offensive mind. You have fun with it."