Here's How Much Andrew Giuliani Is Worth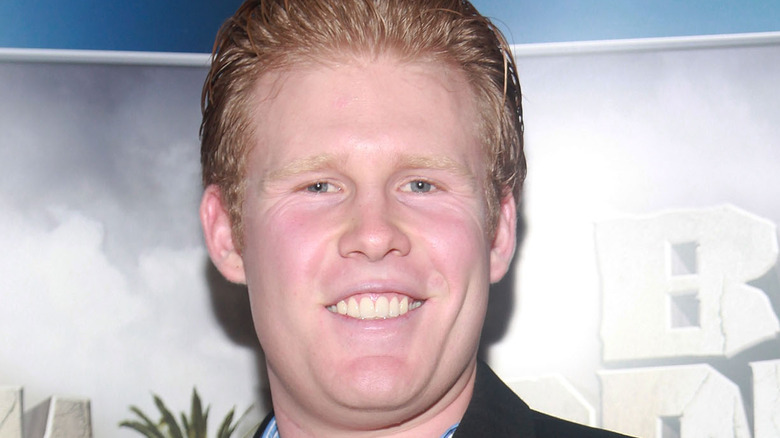 Astrid Stawiarz/Getty Images
As the son of a former New York City mayor, Andrew Giuliani is comfortable in the world of politics. In fact, the former Trump White House official has just announced his intent to run for Governor of New York next year. "I'm a politician out of the womb. It's in my DNA," Giuliani told The New York Post. 
The 35 year-old is the son of former New York City Mayor Rudy Giuliani and his second wife, journalist Donna Hanover. During Rudy's time in office, Andrew was often seen with his father at public events, including his infamous appearance during Rudy's 1994 inauguration, which was later parodied by Chris Farley on "Saturday Night Live" (per NBC News). Andrew went on to attend Duke University, majoring in management and sociology. After graduating in 2009, he spent five years as a professional golfer before moving into politics. He worked as a "liaison to the sports community" for the White House during the Trump administration, which Giuliani believes qualifies him to take on incumbent Andrew Cuomo in the 2022 New York gubernatorial race.
"Giuliani vs. Cuomo. Holy smokes. It's Muhammad Ali vs. Joe Frazier. We can sell tickets at Madison Square Garden," said Giuliani, who is married real estate account executive, Zivile Rezgyte (per Town & Country). "It would be one of the epic showdowns in the state's history."
Andrew Giuliani has made millions as a pro golfer and Trump aide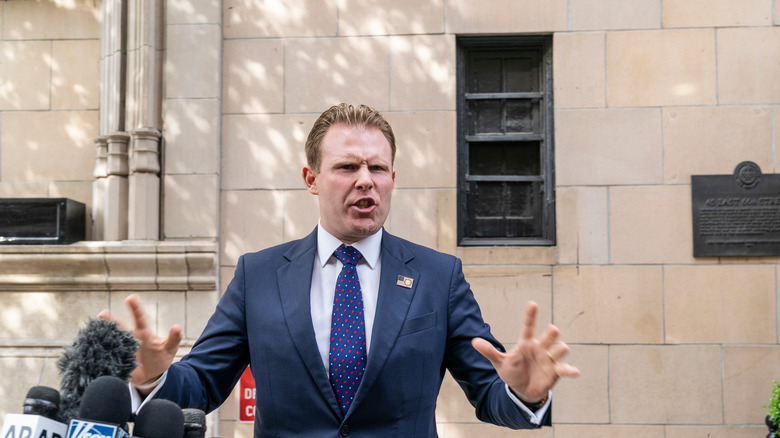 Shutterstock
Andrew Giuliani's work both in and out of politics has earned him a net worth somewhere between $2-4 million, according to Exact Net Worth. He spent five years as a professional golfer, and over the past four years, he has primarily earned his money as a White House official under the Trump administration. When he started out as an associate director in 2017, he earned $77,000. His salary was bumped up to $90,700 in 2018, and then to $95,000 in mid-2019. Giuliani has spoken about his close relationship with former President Donald Trump.
"The president has been there for me, for the good times, but more importantly through the bad," Giuliani said, according to NBC News. "That's just the kind of man he is. I'm grateful that he's always been willing to give me his advice on personal matters and I consider him to be my good friend and even a father figure. His family is my family."
In fact, Giuliani spoke to his mentor about his upcoming run for Governor of New York. "We talked about New York politics and went through the numbers on this, and I explained to him where I think I would be able to make inroads that no other potential candidate would be able to," Giuliani told Politico.