Nina Dobrev And Ian Somerhalder's Vampire Diaries Costar Opens Up About Their Split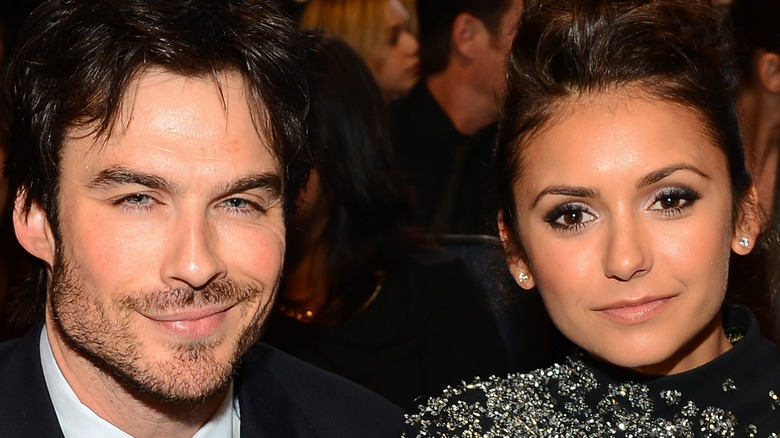 Mark Davis/Getty Images
Nina Dobrev and Ian Somerhalder's relationship was once one of the most talked-about romances in Hollywood. The couple first met on the set of "The Vampire Diaries" in 2009 when Dobrev was cast as series lead Elena Gilbert and Somerhalder landed the role of sexy vampire bad boy Damon Salvatore (via Celeb Suburb). In March 2010, the duo was spotted kissing at LAX airport, fueling rumors that their on-screen chemistry had bled over into their personal lives. From that time on the pair seemed to be inseparable. They were seen taking in NBA games together, strolling the streets of Paris while on romantic vacations, and even visiting New York together. Of course, their characters had a blossoming love story as well, which further piqued the interest of fans.
In 2013, the pair called it quits despite still working together on "The Vampire Diaries." Sources later told Us Weekly that the couple had parted on good terms. "There was no mean spiritedness behind either of their motives ... The relationship kind of brewed out of a friendship and the fact that they had to get into a romance for the show," the insider stated, adding that the split "was inevitable." Now, years after their split, the duo's former costar is offering some insight into the breakup.
Claire Holt dishes on Nina Dobrev and Ian Somerhalder's split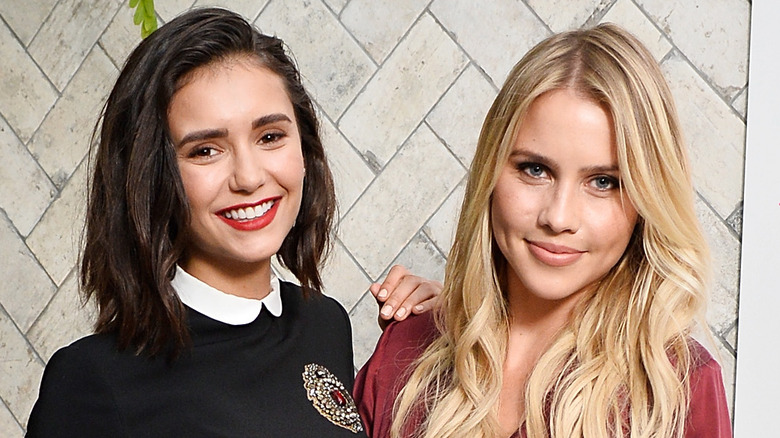 Stefanie Keenan/Getty Images
Actress Claire Holt, who played the character of Rebekah Mikaelson on "The Vampire Diaries" and its spinoff "The Originals", is dishing some behind the scenes info about Nina Dobrev and Ian Somerhalder's split (via E! News). The couple, who called it quits in 2013, continued to work together until Dobrev left the series after Season 6. (Dobrev later returned for the series finale). When asked about the pair's split during an interview with the "Not Skinny But Not Fat" podcast, Holt had only good things to say about her former costars. "I was on 'The Originals' at that point so I don't know the timing. But honestly, they were really — they kept it super professional, it never got weird, like props to them. They did a great job at managing that. But it's hard, like for a lot of people it's really tough," she stated.
For her part, Dobrev has continued to maintain a friendship with both Somerhalder and his current wife Nikki Reed. They even have dinner together when they get a chance (via People). "I've said this before, that we didn't break up because anything bad happened or because there wasn't love or friendship. I love him and the friendship is still strong and I think he's great and I care about him. And that didn't change. Yes, we're professional and that's fine. We were friends long before we dated and we still are now," Dobrev previously said of her split with Somerhalder.