Here's How Much Joseline Hernandez Is Really Worth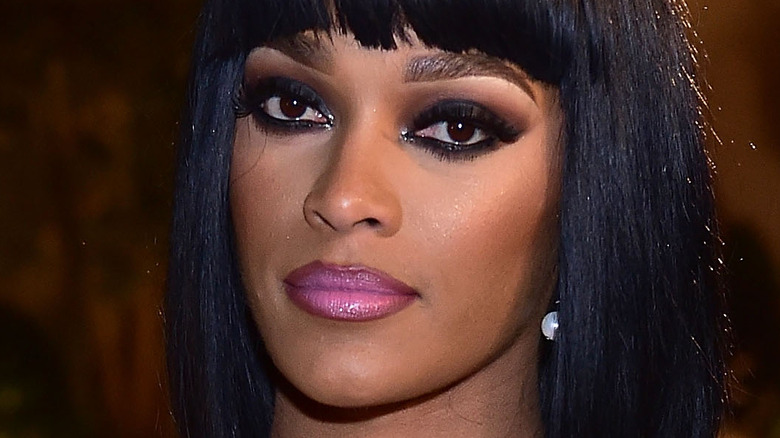 Paras Griffin/Getty Images
Joseline Hernandez has been a firm fixture on reality TV for the last decade, first arriving on the scene as part of "Love & Hip Hop: Atlanta" alongside the likes of Rasheeda and Kirk Frost, and appearing on "Stevie J & Joseline Go Hollywood" and talk show "The Real," among others, in the time since (via IMDb). Meanwhile, the second season of Hernandez's current project, "Joseline's Cabaret," is currently airing on the subscription service Zeus — which is also home to "The Real Blac Chyna," and a third season is lined up, ensuring that the TV star is sure to be staying on our screens for a while yet (via Atlanta Black Star).
Hernandez has also appeared at various awards shows and in a range of music videos, keeping herself busy over the last few years both before and after leaving the show on which she made her name. She's often in the public eye, both for her career and for her relationships with DJ Stevie J and music producer Balistic Beats, who she's currently engaged to, but how much is the former "Love & Hip Hop: Atlanta" star worth (via Celebrity Insider)?
Joseline Hernandez's net worth isn't what you might think
Paras Griffin/Getty Images
You might be surprised to hear that Joseline Hernandez has a net worth of around $300,000, per Celebrity Net Worth. However, it's a net worth that many of us would envy, and shows the journey that she has been on over the years. Per Urban Belle, she made about $400,000 on her last season of "Love & Hip Hop: Atlanta," making her one of the highest earners on the drama-filled reality show. However, back in 2019, she was sued for unpaid rent, allegedly owing over $2,300. Per Celebrity Net Worth, the suit was eventually dropped. 
Born in Puerto Rico, the 34-year-old moved to Florida as a child along with her mother, stepfather, and five siblings. Joseline worked as a stripper until being discovered by ex-boyfriend Stevie J (via Global Grind). From there, she became part of the cast of "Love & Hip Hop: Atlanta," being embroiled in a love triangle with Stevie J and Mimi Faust, his partner at the time (via HelloBeautiful). Since leaving "Love & Hip Hop: Atlanta," she's continued with her music career as well as appeared on a few different TV shows. Of course, there's another season of "Joseline's Cabaret" still to come, and potentially more afterwards, so expect to see more Joseline Hernandez.