Here's What The Inside Of An Architect's Home Is Really Like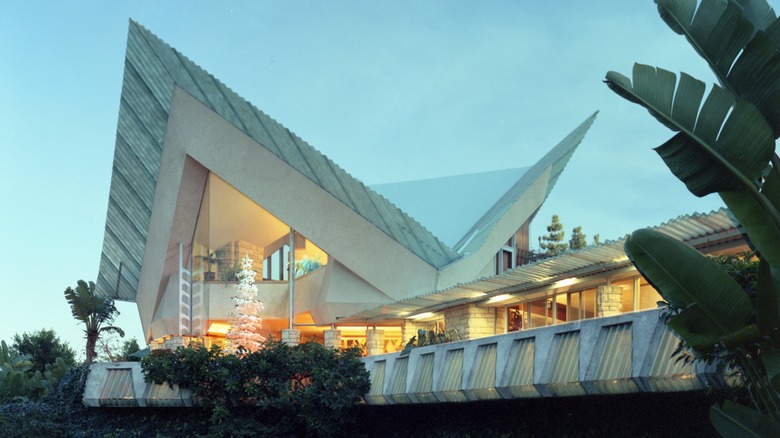 Donaldson Collection/Getty Images
It's impossible not to be amazed when taking in incredible architectural masterpieces — just think of the Taj Mahal, the Eiffel Tower, or the Sydney Opera House. But what happens when renowned architects scale down and take on a more personal challenge — designing their own homes? When we think of elaborate personal spaces, we may think of homes belonging to the likes of Jennifer Aniston or Shonda Rhimes, but what happens when the designers behind the inspiring homes curate their own space? An upcoming Italian exhibition in September 2021, at Salone del Mobile in Milan, Italy, aims to give us an up close, intimate glimpse into the self-designed homes of eight well-known architects. Here are a few clues about what the curator, Francesca Molteni, has discovered so far.
In spite of the myth that architects tend to be messy creatures, it turns out that within their own personal spaces, they're actually quite neat and organized. A recurring theme in each of the eight homes was intentional order, along with carefully selected furniture and decor that reflected the architect's personal history and passion.
For example, Brazilian architect Marcio Kogan lives in a 12th story apartment, in a building of his own design. The space is filled with (carefully placed) odds and ends, including a centerpiece grand piano that doubles as a coffee table (via Metropolis).
Homes belonging to architects tend to reflect their passions and personalities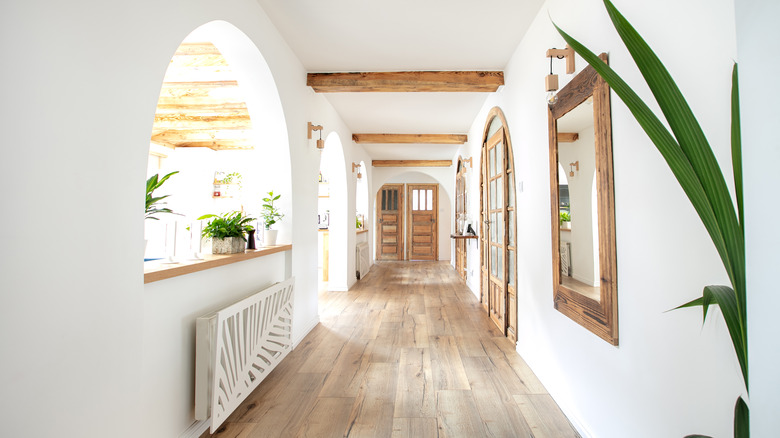 Shutterstock
Brazilian architect Marcio Kogan is the exception rather than the rule. Most of the eight architects interviewed and photographed by Francesca Molteni kept their personal living spaces quite austere, and tended towards minimalism. Japanese architect Shigeru Ban, for example, went so far as to build his home (literally) around trees, and keeps his working area so sparsely furnished that Molteni called it "a zen monk's room."
Another common theme among many of the featured architects is a passionate love for books. Extensive home libraries are not uncommon. Milan architect Mario Bellini's home revolves around an imposing 9-meter tall library, which is accessible through a scaffold-like ladder system.
In each case, the architect's home is a reflection of his or her personal loves, and often, the home is like a collage of the story of their lives. Zaha Hadid's London studio is peppered with drawings and works that reflect different points in her life. Melbourne architect Stephen Jolson seems to speak for his peers when he says, "Our artwork and furniture juxtapose the simple blank canvas of our walls, collected over the last 15 years, each piece carefully selected to add to the story of our life" (via Est Living).