How Often Does Kylie Jenner Actually Get Her Nails Done?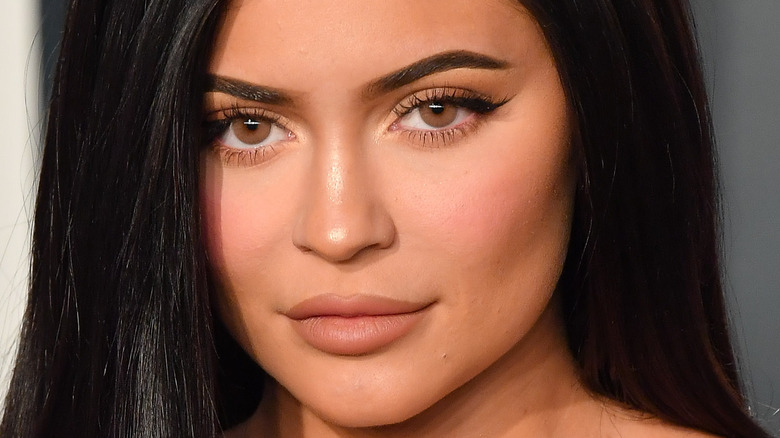 Allen Berezovsky/Getty Images
How often does Kylie Jenner actually get her nails done? ... is probably not a question you wake up asking yourself. You want to know the answer. There was that brief time in 2020 when Jenner played around with the idea of going natural, posted her musings to Instagram, and shocked her entire fanbase into spitting out their Starbucks Fraps (via Allure). The supermodel has since reverted to posting snapshots of her elaborate sets, which often get as much attention in gossip and beauty columns as what Jenner does or says. Teen Vogue, for example, recently went bananas over Jenner's bandana print art. People once did an extensive investigation into how Jenner's nail polish colors changed after giving birth. It's almost as if Kylie Jenner's perfectly manicured nails are her own alter-ego. But we won't go that far. 
Jenner's self-described "nail obsession" comes from her mom, Kris. To People, Kylie explained: "My mom always drilled it in my head to have nice, pretty nails," she told the media outlet. "It's just really important to her. Anytime she meets someone, she'll look at your fingernails. I never cared when I was younger and I hated getting my nails done. It just took up my playtime." 
Kylie Jenner takes nail art very seriously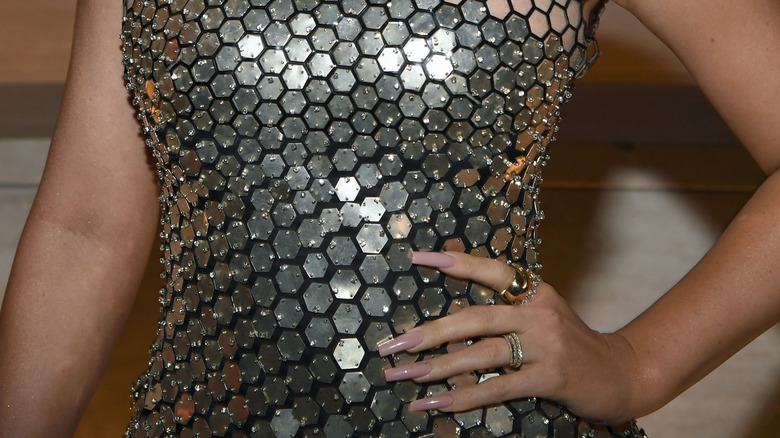 Kevin Mazur/Getty Images
Getting her nail done is a weekly necessity for Kylie Jenner, and she's not just committing herself to an hour-long trip to the salon. "I've sat literally for four to five hours doing them. I used to spend so much time doing the craziest artwork," the supermodel admitted to People. That might be an understatement. Jenner's go-to nail artist, Chaun Legend (née Chaun Peth), recently told Page Six that his house calls can take up to eight hours, for which his celebrity clients pay at least $500. Other than Kylie, Legend also does Cardi B's, Khloe Kardashian's, and Zendaya's nails.
Anyways, Kylie Jenner is likely paying at least $2,000 a month in nail upkeep. If you're curious, Zumper will show you what kind of apartments you could rent with that money in ten cities, including San Fransisco, New York City, and Washington D.C. It seems like a steep price tag to pay, but it's actually a bargain. The Sun estimates (no doubt imperfectly) that Jenner's total beauty bill comes to $141,500 a month. And while Forbes recently published an investigation clarifying that the supermodel isn't actually a billionaire, she can undoubtedly afford a weekly manicure.