Queen Elizabeth Suffers The Heartbreaking Death Of Her New Puppy Fergus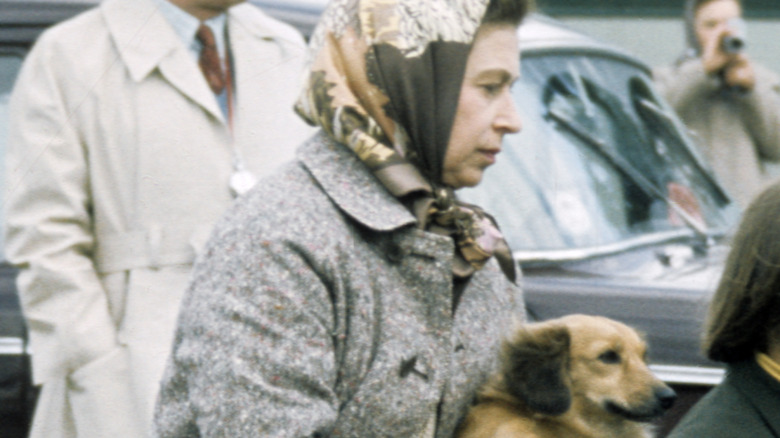 Anwar Hussein/Getty Images
Queen Elizabeth's love for dogs is legendary, and when Prince Philip fell ill, dogs became a way to keep her happy and occupied while her husband was in hospital. Now the queen is in mourning yet again over the death of her five-month old dorgi puppy Fergus, who died over the weekend (via The Sun).
A royal source told The Sun that "The Queen is absolutely devastated. The puppies were brought in to cheer her up during a very difficult period. Everyone concerned is upset as this comes so soon after she lost her husband. On top of that there's been the problems with her grandson, Harry."
Fergus and his brother Muick (pronounced Mick) were a surprise from Prince Andrew, who gave his mother the dogs — which are a mix of Dachshund and Welsh corgi back in February, and she was seen walking them in Windsor Castle. The Daily Mail says Fergus was named after Queen Elizabeth's maternal uncle, Fergus Bowes-Lyon, while Muick is named after a lake in Scotland.
Queen Elizabeth had long bred corgis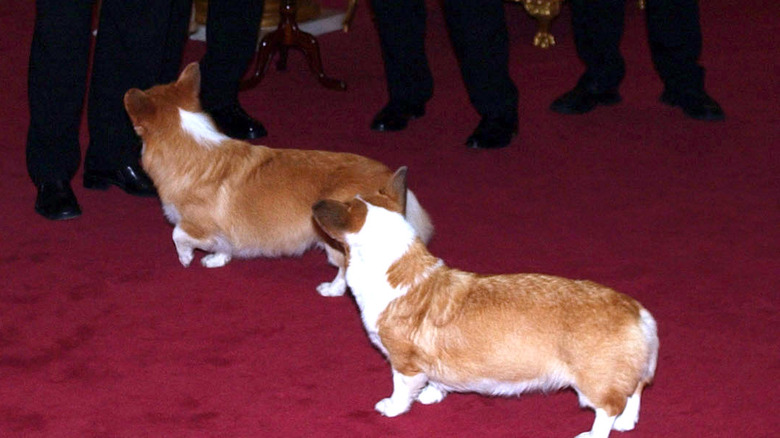 Ross Land/Getty Images
The arrival of Fergus and Muick came as something of a surprise, because for decades, Vanity Fair says the queen had personally taken care of a corgi breeding program which was based at Windsor Castle, and by 2015, she had been left with just two, Holly and Willow. Monty Roberts, one of the queen's experts on matters related to horses, had said at the time that: "she [the Queen] didn't want to have any more young dogs. She didn't want to leave any young dog behind. She wanted to put an end to it. I understood that we would discuss it further at a later date." The conversation never came. 
Queen Elizabeth first fell in love with corgis because her father had one — a Pembrokeshire corgi named Dookie. The Telegraph says that the queen has had more than 30 corgis since she ascended the throne, and that most of them were descended from her first dog. Several of the dogs became stars — Susan accompanied the queen during her honeymoon, while Willow was part of the 2012 sketch that marked the opening of the London Olympics.
With the loss so fresh, it remains to be seen whether the queen might accept a new pup again.